An Irish photographer is celebrating after being nominated for the world's most prestigious photojournalism contest.
Stephen McCarthy, who works for the Sportsfile agency, is one of three nominees in the sports category of the 2021 World Press Photo Contest.
Mr McCarthy's entry captures 87-year-old masters athlete Pat Naughton exercising at his home in Nenagh, Co Tipperary during the first lockdown last year.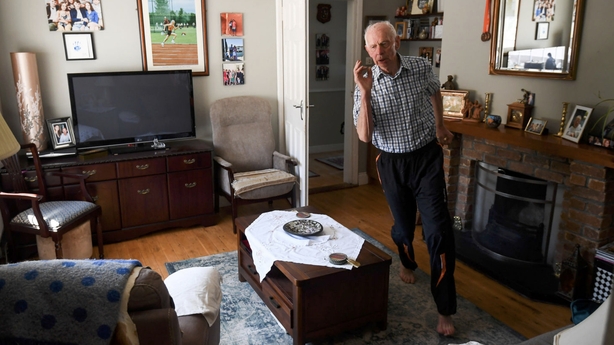 The photographer said: "The picture came about after I was commissioned for a story for the Irish Independent. I found out that Pat trains twice a day, in the morning and evening.
"Usually, he would travel across the road to exercise at the Olympic Athletic Club in Nenagh. But during the first lockdown the track was closed, so Pat had no choice but to continue exercising in his bungalow.
"He was - still is - a decathlete. So not alone was he running around his living room and into the kitchen, Pat was also going through the motions of the shot put and the high jump, obviously without any of the tools of the trade, as he had to stay inside.
"It's the kind of photograph that I hope we never have to see again. It captures what people went through in the sporting year in 2020."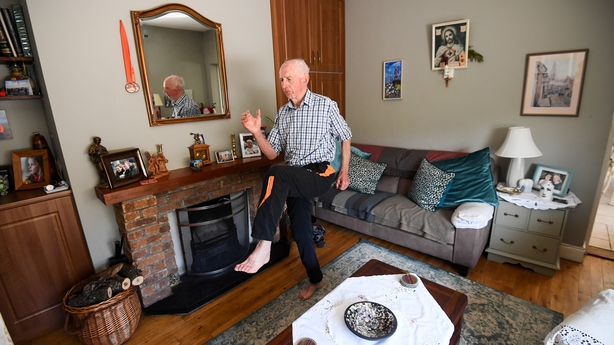 The World Press Photo Contest recognises the best visual journalism of the last year, rewarding images and stories in eight categories.
This year, 4,315 photographers from 130 countries entered 74,470 images, while 1,633 images and 289 stories were submitted to the sports category.
This is Mr McCarthy's second nomination in the competition.
He took second place in the sports category in 2018 for an image taken during a Lions rugby match in Rotorua, New Zealand.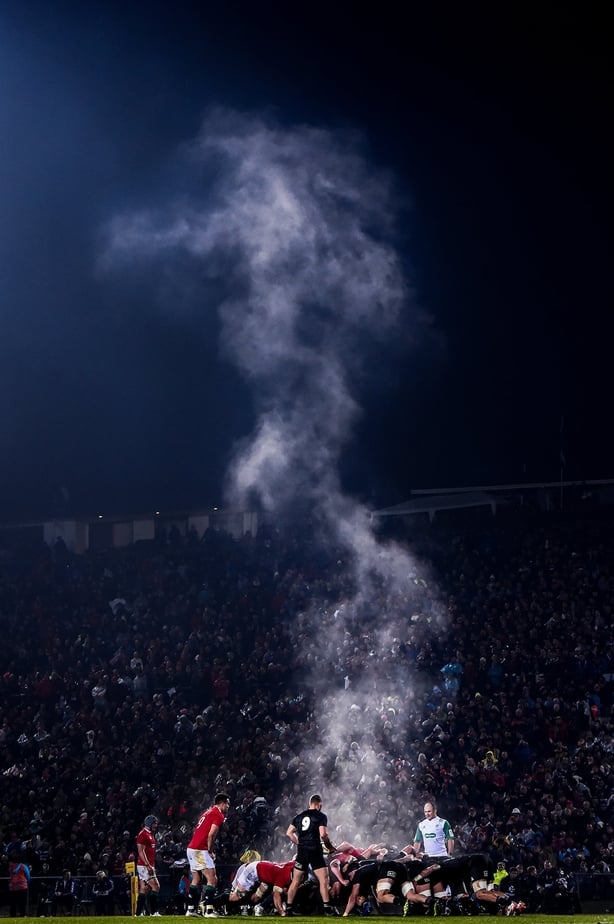 He said: "I thought I would retire a happy man with just that! There aren't many photographers in the world who can say they have done this twice.
"But I am very fortunate to be working for an agency like Sportsfile, as this is actually our fifth World Press Photo award. We are one of the bigger agencies in Ireland, but on the world stage we are a small fish in a very big pond. So, this is just incredible."
Mr McCarthy said he had telephoned Mr Naughton to share his good news.
"I rang the house and Pat's wife Joan answered. Pat was out in his vegetable garden. But Joan said they were over the moon for me.
"They were such a welcoming family when I visited them last May. Joan also told me they had got their first vaccine last week and had been on a high ever since. She said the finish line was in sight!"
The winners of the 2021 World Press Photo contest will be revealed on 15 April during an online awards show ceremony.