An investigation is under way following an incident involving an Irish Air Corps aircraft yesterday.
A PC-9 single-engine aircraft from the Irish Air Corps Flying Training School, with an instructor and student on board, was forced to return to Casement Aerodrome in Baldonnel, Co Dublin, at around 3pm after it started to experience engine power loss.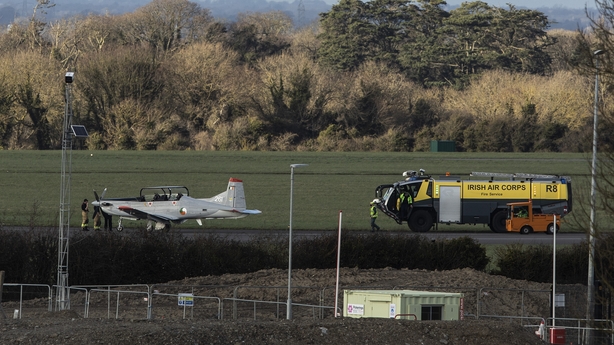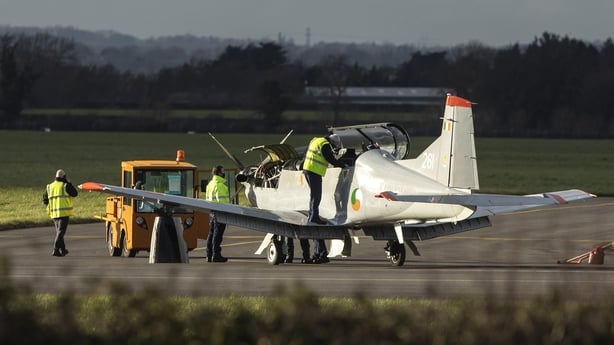 The plane was about 30km from Baldonnel at the time, but was able to return and land safely.
"Thankfully everyone was okay and there was no further damage to the aircraft," a Defence Forces spokesperson said.
As part of standard Defence Forces operating procedure, an investigation to determine the cause of the engine power loss is under way.