If you were hoping to mark a date in your diary, a point of freedom from lockdown, then you will have to keep those pages blank for some time yet.
The pathway out of the current restrictions is as blurry as the view out of the home workspace window during the current Status Orange rainfalls.
The Resilience and Recovery plan agreed by Government today offered little change for the foreseeable, other than a return to school throughout the month of March.
It was non-committal on when various aspects of economic and social life will return and doesn't answer the abiding question of our time: When will children get to hug their granny?
To nobody's surprise, it said the current Level 5 restrictions will be in place until 5 April. Beyond that, it suggests it is "too early to say how and when other restrictions should be eased".
Ministers suggest the changes after April will not be far-reaching. They could involve meeting others outdoors, an easing of the 5km limit or some outdoor activity, such as sport and construction.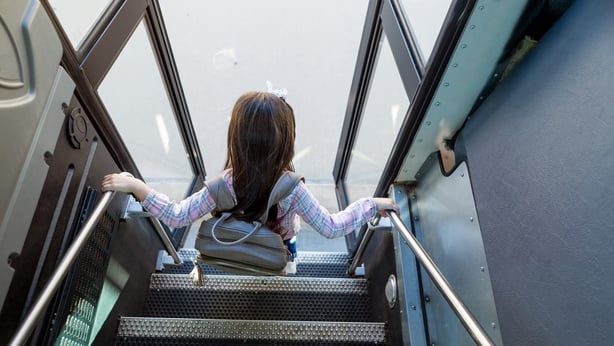 Politically there is a sense that something will have to give to a fed up public. But we'll probably have to spend the next month speculating about all of that.
"March is going to be extremely difficult. April – we'll see what we can do. But it will be very modest," is how one Cabinet member summed it up.
In the all too familiar ritual of taking to the podium at Government Buildings, the Taoiseach promised that the "end is truly in sight". But just how exactly we will get there is not explicitly stated and requires a lot of reading through the lines.
There are factors outside his Government's control that meant the Taoiseach could not be as clear as he might have liked. The main one being the nature of the virus itself. Particularly, the B117 variant (the one first identified in the UK).
The transmissibility of this strain has slowed down suppression, according to the National Public Health Emergency Team, and means the country remains at high risk.
"It has changed the dynamic significantly", the Taoiseach said, "and we need to be careful as we take our next steps forward".
But it also makes it harder to put precise timelines on a phased re-opening because the impact it would have with increased social mixing is largely unknown.
This means that each loosening of restrictions will be followed by an interval and then an assessment to determine its impact on transmissions and hospitalisations, before moving on to the next stage of reopening.
The decision to be cautious until 5 April is not a commentary on any one sector, Taoiseach @MichealMartinTD has said.

He added that it is data, rather than dates, that should drive good policy decisions | Follow live updates: https://t.co/e4F8ICkO81 pic.twitter.com/autd7wI1Be

— RTÉ News (@rtenews) February 23, 2021
There will be three main measures in those assessments. Firstly, community transmission of the disease, cases have to be driven as low as possible throughout the month of March if we are to have any hope of a summer. Then hospital and ICU capacity.
However, there are no precise figures that must be reached in any of these metrics to allow the next phase of reopening, making it all the harder to determine how long it will take to emerge from restrictions.
This, in itself, makes communicating the plan more difficult. Telling people about what metrics might be used is a far harder message to sell than telling people the dates at which things will open up, as, for example, Leo Varadkar did when he announced the road map out of the first lockdown last summer.
It is hard to be clear and cogent when you can't be definitive. But these communication challenges were not helped by the mixed messages coming from Government ahead of the announcement of this plan.
The final measure on which assessments will be based after 5 April is progress on the vaccination roll-out and it is on this that the Taoiseach has pinned any sense of hope.
In a far more optimistic forecast than what we have heard before, he promised a major ramping up of the vaccination programme, which will see "depending on vaccines arriving on schedule" more than a million doses per month during  April, May and June.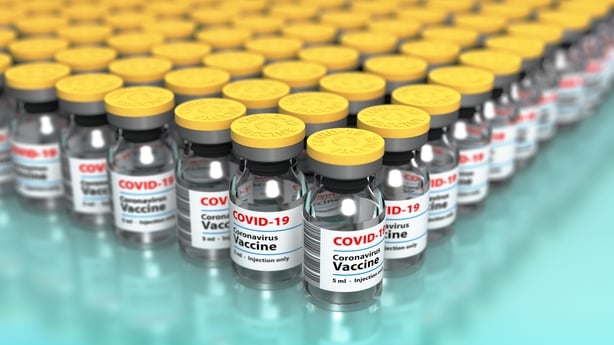 By the end of April, he said, up to 47% of all adults will have had their first dose. By the end of May, up to 64% and by the end of June, up to 82% of adults will have received a first dose and 60% will be fully vaccinated.
This "will completely change the landscape and transform the options available to us as a society for reopening and renewing our country", he said.
Getting this right will be the ultimate test of the slow and steady approach for emerging from this, what it's hoped will be the final lockdown.
But it will also be the biggest test for this coalition. In giving these vaccination targets, the Taoiseach has created a hostage to fortune.
But if they are right, his coalition will emerge far stronger than the period of recent turmoil should permit.