The UN's Special Envoy for Syria, Geir O Pedersen, has said he is hopeful that Ireland, working alongside his home country of Norway, can help maintain the only remaining cross-border aid corridor into Syria from Turkey.
Addressing an online event hosted by the Institute of International and European Affairs in Dublin, he said: "We still believe that cross-border operations are indeed necessary. In particular, with the situation as it now has become in Idlib, with hundreds of thousands of internally displaced persons with economic hardships, with the pandemic."
He said he believes the cross-border aid route should be maintained. "So, we are hopeful that with Ireland and Norway holding the pen on this, that it will be possible to move this process forward."
Many thanks to @GeirOPedersen, @UNEnvoySyria, for his comprehensive outline of the current situation in #Syria and the pathway to peace.

We're now into a public Q&A session, watch live here: https://t.co/JMWXYaOIFk#GlobalEurope pic.twitter.com/LBoqb6ZXo1

— IIEA (@iiea) February 4, 2021
Ireland and Norway are both now members of the UN Security Council and tasked with dealing with the Syrian humanitarian file.
This coming 15 March will mark the 10th anniversary of the protracted Syrian conflict. Geir O Pedersen said that, during that time, the Syrian people had witnessed death, injury, destitution, torture and terror on a massive scale.
He said millions inside the country, and refugees outside, were grappling with trauma and extreme poverty, along with "a deep sense of hopelessness about the future". Half of the population there has left their homes.
Ger O Pedersen said the grievances and actions that led to this conflict had only been exacerbated, deepening mistrust.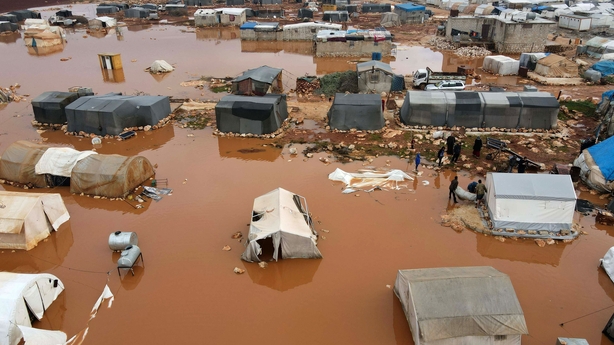 He said the economy had collapsed and the country was also dealing with spillover from the crisis in neighbouring Lebanon, along with the effects of the Covid-19 pandemic. He said this had led to a "slow tsunami that is crushing all across Syria", leading to eight out of 10 people there living in poverty.
He said the conflict had become profoundly regionalised and internationalised. "Today five armies - Russia, Iran, Turkey, the United States and Israel - intervene in the theatre. Syria is broken into at least three areas of de facto control."
Minister for Foreign Affairs Simon Coveney travelled to the Turkish-Syrian border last week. He was briefed on the practical dynamics of delivering cross-border humanitarian assistance in meetings with Turkish officials and with representatives of UN agencies and NGOs that work in northwest Syria, including Irish humanitarian aid agency GOAL.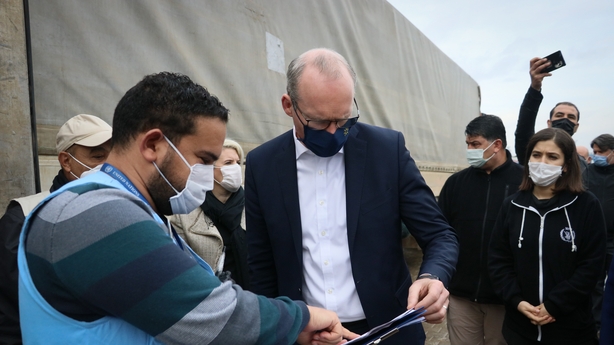 GOAL has welcomed the news that Ireland is to play a key UN Security Council role in leading negotiations to maintain the border crossing from Turkey.
"As a co-penholder with Norway on behalf of the UN Security Council for the Syria humanitarian file, Ireland will no doubt be strong in pursuit of guaranteeing humanitarian access and the protection of civilians and humanitarian aid workers," said GOAL CEO Siobhán Walsh.
The deadline for the mandate to maintain the humanitarian aid crossing into Syria at the Bab al-Hawa border gate in Turkey's Hatay province is 21 July.
Ms Walsh said if the UN Security Council votes not to renew this last remaining cross-border humanitarian aid corridor, UN organisations and NGOs would be severely limited in their efforts to deliver assistance to conflict-affected populations in northwest Syria.
She added that conditions there were deeply concerning: "The chronic humanitarian situation has been compounded by the closure of one of two remaining humanitarian corridors last July, a surge in cases of Covid-19, an economic collapse, which has led to a huge hike in the price of food, and the harsh winter conditions."