A Co Cork teenager has created an Irish Sign Language app with the aim of "making Ireland more inclusive".
17-year-old Ugonna Duru's 'Lamhalingo' app is a teacher-student learning tool which provides an archive of different signs for Irish sign language.
There are 5,000 deaf people in Ireland and a further 40,000 people are members of the deaf community who use the language on a daily basis.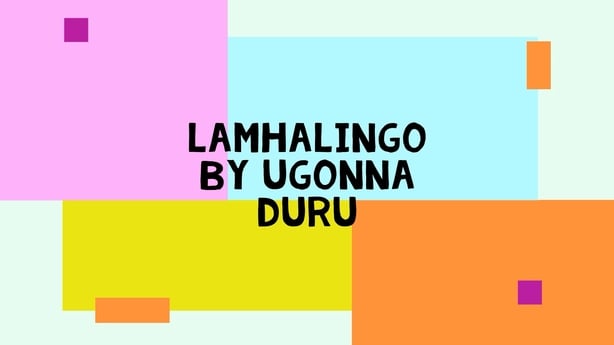 Ugonna said: "I want everyone to be included in Ireland and I would like everyone to be able to communicate with each other as well."
"'Lamhalingo' gives you an archive of different signs from three different categories. Those categories are the alphabet, colours and basic greetings and it contains student-teacher software that you can use in class as well," the Transition Year student added.
Ugonna developed the app with help from Teen-Turn, a charity which provides teen girls from under-served areas with hands-on STEM experience.
Teen-Turn provided Ugonna with an online mentor who helped her though the process of developing her app. 
Kenny Olaniyi, who is based in Dublin, says mentorship is important as "everyone is good at something. Everyone has potential."
"Sometimes you just don't know what it is or how to go about it. I think it's important that you have a mentor there to guide you in the right way," Kenny added.
The 'Lamhlingo' app is in the testing phase but Ugonna hopes to release it later this year.
"I've been able to apply the mentality of 'keep on working and persevere no matter what' into my life now," said Ugonna.
"I would like Ireland to be really, really inclusive in the future. Because I am making this app on Irish Sign Language, it's me trying to start, trying to take that first step and trying to make everything in Ireland inclusive," Ugonna added.