Sea swimming 'exploded' in popularity in Ireland last year and that surge has continued, even as air and water temperatures have dropped.
Record numbers took up the activity in 2020, both on the coast and in inland waterways.
Throughout the winter, coastal locations have continued to attract a hardy mix of sea swimmers, among them seasoned devotees and enthusiastic newcomers.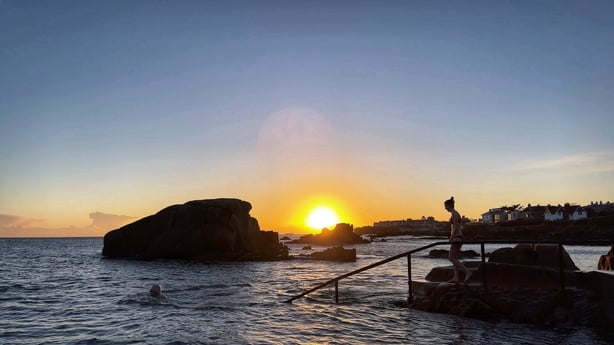 Most will tell you that sea swimming provides a physical and mental health boost, particularly valuable during these difficult times.
For Madeleine Doherty, it is her "new obsession". A professional harpist and celebrant, Madeleine swims every day at Sandycove in Dublin. However, for most of her life, she didn't swim at all.
"I used to be afraid of the sea. I loved to look at it - you just didn't ask me to get in! But then I moved here a few years ago and I used to notice people coming along with towels under their arms.
"It was crazy. I had this free resource on my doorstep and I decided I really should be using it. So one day I got in and that was the beginning."
Madeleine was soon going for a daily dip, believing "it to be an incredible achievement if I swam around from the steps to the harbour".
However, an incident in 2019 forced her to re-examine her relationship with the sea.
"I got caught in a spring tide and I had to be rescued. I realised then that I had to learn how to swim properly. Because I just love it."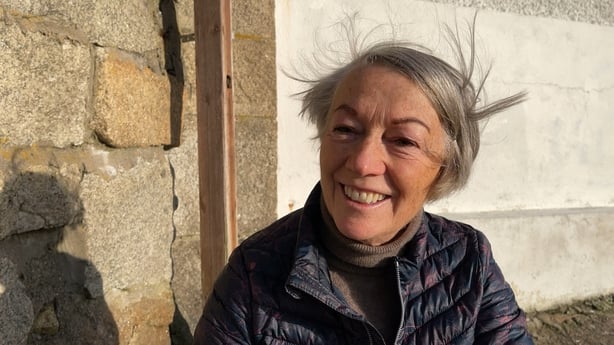 Eighteen months on, Madeleine has improved so much she feels herself "flying through the water" when she swims.
For the first time, she is swimming during the winter months too.
"When summer ended, I didn't want the swimming to end. I just love being in the sea. The experience, the smell, even the taste when you get slapped in the face by a big wave.
"I didn't want to give it up, so I just thought I'd continue, one day at a time."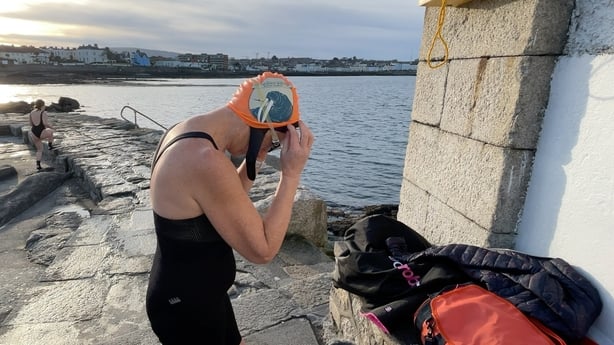 Madeleine has signed up to a winter swimming challenge, organised by the '40 Foot Walruses' winter swimming group.
The challenge, designed by world-renowned ice swimmer Ger Kennedy, was designed to encourage swimming from 1 November to 31 March.
He said: "It's a virtual challenge for these difficult times of Covid-19 and travel restrictions. It is just giving people a bit of focus. Participants choose an achievable goal, based on them meeting weekly and monthly distance targets, wherever they are in the country.
"There are 180 swimmers taking part - they could be in Dublin, Cork, Donegal, Galway or Northern Ireland. We have a WhatsApp group and every morning pictures flood in, reminding you just how beautiful Ireland is. It's a real community."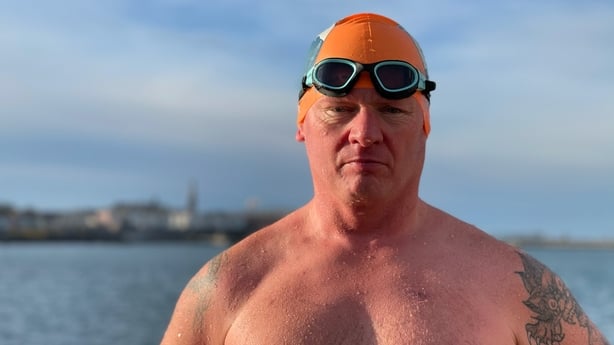 Madeleine's target is to swim a total of 60km over the period of the challenge.
"This has really given me a focus and something to challenge myself with. Okay, I swam 500m this morning. But for me, the real satisfaction is now knowing when it's time to turn around and come back.
"I was getting a bit cold, but I felt okay because I knew I had the power to turn around and swim back. And I knew that when I got out I would feel great."
Meanwhile, Water Safety Ireland has welcomed the huge increase in the number of people involved in open water swimming.
However, it says that while there are physical and mental health benefits, "people should always follow our safety guidelines and public health advice before they dive in".