In Pictures: 'A new day for America'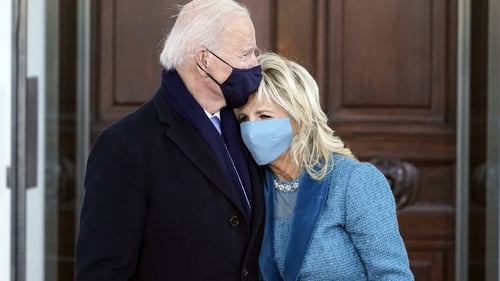 As Joe Biden was inaugurated as the 46th president of the United States, it was an inauguration day with many differences.
No crowds in attendance, unprecedented security and an overwhelming theme of addressing the divides in American society.
Ahead of today's ceremonies, Joe Biden tweeted that this was "a new day for America" and that the real work was starting now to "build back better".
Here are some images of the day's proceedings from Washington DC.