There is growing expectation that the re-opening of the hospitality sector will not begin until after Easter at the very earliest.
Representatives from the hospitality sector met a number of Government ministers yesterday and were left with the sense that the easing of restrictions will take longer than previously expected.
The current restrictions are due to be reviewed on 30 January and a sector-specific approach to reopening the economy is now favoured with the initial focus on construction followed by non-essential retail.
The Minister for Finance, Paschal Donohoe, and Minister for Enterprise, Leo Varadkar, and Minister for Tourism, Catherine Martin, met with representatives from the hospitality and tourism sectors yesterday.
While the ministers were careful not to give any specific timelines for reopening, representatives were left with no expectation that they will reopen at the end of March with many expecting a re-opening closer to the summer.
Some 17% of the population is expected to be vaccinated by the end of March - including healthcare workers, care home residents and staff and people over 70.
This figure would fall far short of what would be needed to reopen restaurants or pubs.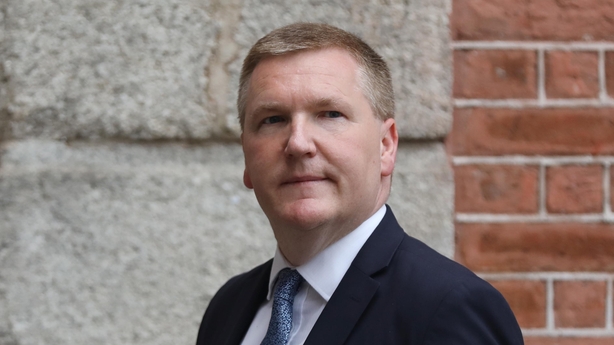 The Minister for Public Expenditure Michael McGrath told RTÉ News that continuing to provide supports for business that are closed is the right thing to do.
Currently there are no specific commitments to meet the demands of the hospitality sector to increase supports if they are forced to stay shut longer than expected.
Mr McGrath said the Budget for 2021 was based on two key assumption: a no-deal Brexit and that there would be no vaccine rolled out in 2021.
He said the current restrictions are costing the exchequer €250-300m a week, so the Government is now using up the resources provided for in Budget 2021 for the Covid contingency and recovery funds.
"While there has been a Brexit trade deal, there will be many Brexit-related challenges, and supports will still be needed to support a number of sectors," said Mr McGrath.