The final report of the Commission of Investigation into Mother and Baby Homes has found that 923 children who were associated with the Bessborough home in Cork died.
It also said the deaths of eight women at Bessborough were associated with child birth and pregnancy.
It found that Bessborough failed to keep a register of infant burials, and the burial place of the majority of children who died there is still unknown.
The report says that in 1934, Bessborough had the highest-recorded infant mortality rate among mother-and baby-homes, and that infant mortality reached even higher levels in the early 1940s. It says three out of four babies born in Bessborough in 1943 died. The report describes the maternity hospital at Bessborough as overcrowded in the 1940s.
Women who had their babies at Bessborough were categorised as private and public patients. The report says although only 9% of babies were born to private patients, they accounted for 21% of deaths. Private patients were leaving Bessborough shortly after giving birth, without their children, and that it is evident that these children received inadequate care, the report adds.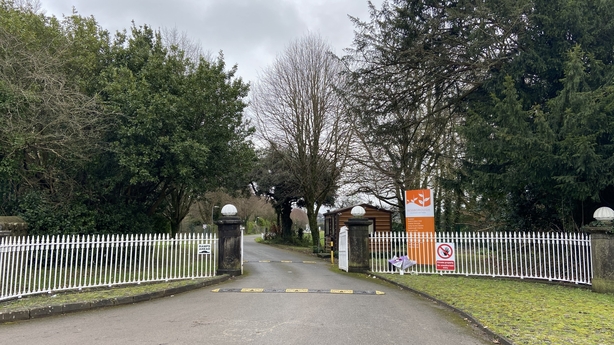 It says that infant mortality improved "significantly" from 1945.
"Private patients were no longer permitted to leave without their child; a visiting medical officer, a new matron and additional nursing staff were appointed; penicillin became available. More bathrooms and washrooms were provided. Overcrowding eased with the falling number of 'illegitimate' births in the late 1940s, and this continued into the 1950s," the report states.
Bessborough operated between 1922 and 1998, accommodating 9,768 women who gave birth to 8,938 children. The report says that between 1933 and 1944, almost one third of the women were private patients who were not financed by a local authority. It says the number of women admitted to Bessborough increased by 25% in the 1940s, when there was a sharp rise in what it describes as "illegitimate" births.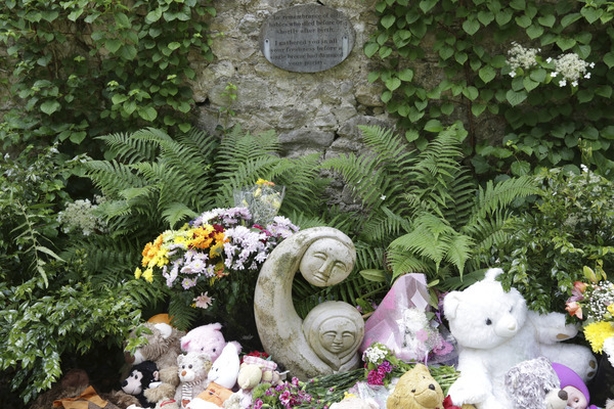 The report says average lengths of stay varied widely over time: about a year for those admitted in the 1950s, nine months in the 1960s and around three months for women admitted from 1970 onwards.
Bessborough was owned and run by the Congregation of the Sacred Hearts of Jesus and Mary, and was financed by capitation payments from local authorities. It also received capital funding from the Hospital Trust Fund.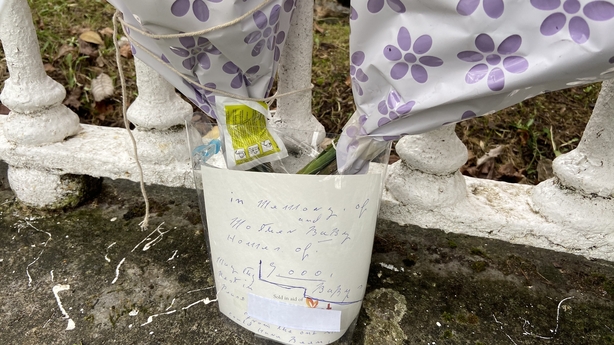 The report says that in the 1940s in particular there was a shortage of qualified nurses and midwives and the religious sister who was in charge was incompetent. It says that, although Bessborough was closed to women who were supported by local authorities in 1944, it continued to admit private patients and many of their children died.
The report states: "The evidence suggests that the Cork local authorities did not properly monitor Bessborough and did not take appropriate action when it became aware of the very high rate of infant mortality. The bishop and the congregation resisted implementing the changes demanded by the DLGPH (Department of Local Government and Public Health) for some years."
The Commission - in an earlier interim report - found no physical or documentary evidence of systematic burials in the grounds of Bessborough.
However, it said that it is "highly likely" that some of these were buried on the campus, which at one stage extended over 200 acres.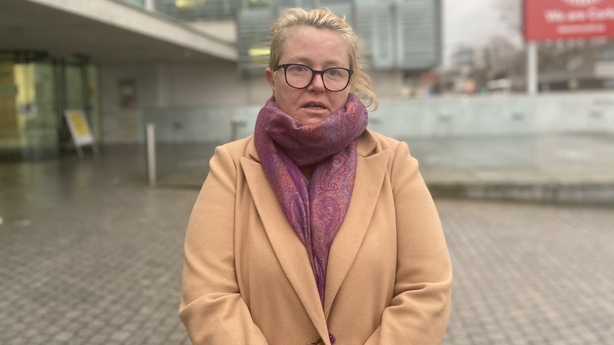 A former resident of Bessborough and founder of a campaign group representing families of children and women who died there has called for a ban on development of lands surrounding the former mother-and-baby home in Cork.
Catherine Coffey O'Brien was admitted to Bessborough but left two months before she gave birth to her son in 1989, fearing she would have to give him up for adoption if she stayed there.
She is founder of a group called Cork Survivors and Supporters Alliance and today, on behalf of the group, she lodged an objection with Cork City Council against planning applications for 246 apartments on lands attached to Bessborough.
Ms Coffey O'Brien and her group believe burial grounds there need to be identified and marked appropriately.
The group believes that many of the 923 babies and children who died while resident in Bessborough are buried in the grounds in unmarked graves.
"We have evidence to support that there is a children's burial ground in Bessborough, and it isn't just babies buried there: women [and] mothers [are] buried there, and they are in unmarked graves," Ms Coffey O'Brien told RTÉ News.
She said the women and children who died were not acknowledged in life and they should be acknowledged now in death.
She welcomed a commitment to teach children through the school curriculum about what happened in mother and baby homes.
"I welcome that, in order for society, the Church and the State to learn from it," Ms Coffey O'Brien said. "We must have it within our education system so that it never happens again."
While reserving full comment until she has completed reading the report of the Commission, she said she was not shocked by the testimonies she read, because she is a former resident herself and the stories of many other former residents are familiar to her.
She said former residents of mother and baby homes were not looking for pity; they want respect, acknowledgement and the ability to move on with their lives.