Hans Crescent in London's Knightsbridge is quiet these days, an exclusive address around the corner from the house which was the headquarters of the Irish Treaty delegation which travelled to the city in 1921.
Tucked in beside Harrods department store, the area's well-heeled residents are no doubt glad to have the neighbourhood back to themselves.
In recent years, they have contended with the regular appearance of the world's press descending to report on the long and complex story of the man who was, for seven years, the street's most famous resident.
Julian Assange entered the Ecuadorean Embassy in Hans Crescent in June 2012.
He claimed political asylum there to avoid extradition to Sweden, where he was wanted for questioning in relation to allegations of sexual assault.
Mr Assange denied the allegations, calling them a pretext to get him extradited to the United States.
This morning at London's Old Bailey Judge Vanessa Baraitser decided that Mr Assange cannot be extradited to the US.
He left the embassy under duress in April 2019 when co-operation was withdrawn for the arrangement by Ecuadorean officials, and British police took him into custody for breaching bail conditions.
Since then he has been held at London's high-security Belmarsh Prison, where supporters say his medical condition has deteriorated.
The founder of the WikiLeaks website, Mr Assange has long been a polarising figure.
Revered by his fans for fearlessly shining light on the misdeeds of those in power, he is pilloried by his enemies for recklessly handling top secret information and evading justice.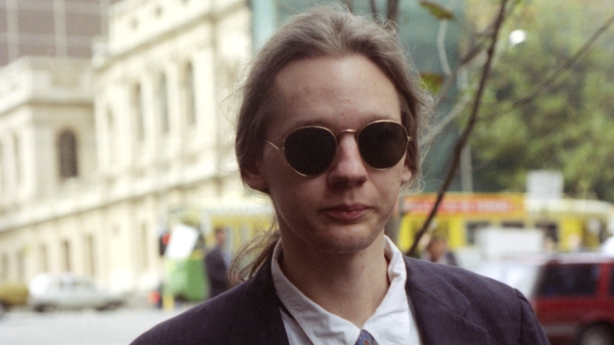 Born in Queensland in Australia in 1971, Julian Assange first hit the headlines as a teenager when he was charged with computer hacking offences.
That interest in computers, and the information they could provide, led to the creation of the WikiLeaks website in 2006.
It was touted as a safe space for those who wanted to share secrets which they felt should be in the public domain.
It was the publication in 2010 of a series of leaks relating to the US military in Iraq which made WikiLeaks, and Julian Assange in particular, a cause célèbre, and has seen the 49-year-old Australian spend most of the past decade in hiding in London's Ecuadorean embassy or in prison fighting extradition.
The 2010 leak showed a video of a US military Apache helicopter firing on, and killing, two journalists and several Iraqi civilians on a street in Baghdad in 2007.
That shocking footage was soon followed by the release of almost 500,000 classified military files relating to the wars in Afghanistan and Iraq.
A few months later the website released almost 250,000 US diplomatic cables, shining a very bright light on the US government's view on almost every country in the world, friend or foe.
But for everyone who lauded WikiLeaks for its commitment to transparency, there was someone else criticising the fact that many classified documents were released unredacted, putting innocent individuals at risk of harm.
It was that accusation that led some human rights groups and newspapers who had initially partnered with WikiLeaks to withdraw support.
The US government was enraged by the leaks, and when Swedish authorities announced they wanted to question the Australian in relation to allegations of sexual assault against two women, he said he believed it was a ruse to see him eventually handed over to US authorities.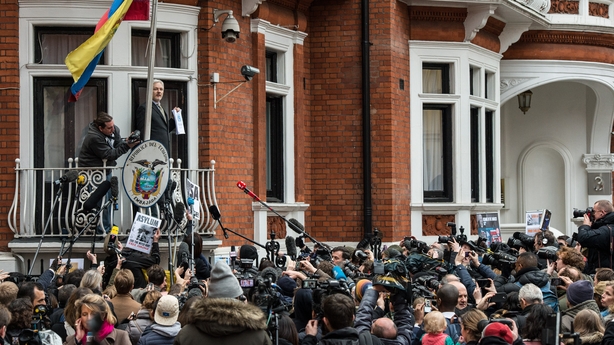 In a bid to avoid that, Mr Assange sought asylum in the Ecuadorean Embassy.
His time in the embassy, from where he sometimes hosted a programme for the Russian broadcaster Russia Today, was not without controversy.
It at times involved friction with his hosts. In 2016 embassy officials went so far as to cut off internet access for a time over concerns Mr Assange was interfering in the US presidential election.
Robert Mueller's probe into possible interference in that election found that Russian government actors hacked candidate Hillary Clinton's campaign "and publicly disseminated those materials through various intermediaries, including WikiLeaks".
Swedish authorities eventually dropped the sexual assault charges on the basis that they could not be pursued properly given the time which had elapsed.
But Mr Assange had broken his bail agreement by going into self-imposed exile in the Ecuadorean Embassy so he faced immediate court proceedings on that issue.
It was at that point it emerged that US authorities were also pursuing him about the WikiLeaks revelations.
US prosecutors indicted Mr Assange on 17 espionage charges and one of the misuse of a computer, for which he could face a maximum prison sentence of 175 years.
A month-long extradition hearing in London last year heard Mr Assange's legal team argue that he is entitled to protection under the First Amendment of the US Constitution, protecting freedom of speech. They argued that Mr Assange would not get a fair trial in the US.
In a saga about which there has been very little that is either pure or simple, many see this current court case as a straightforward assault on the freedom of the press.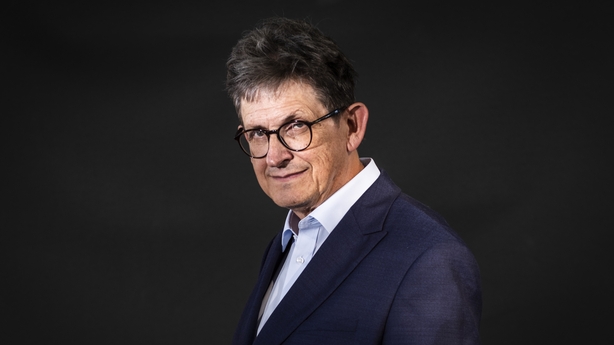 Even people like Alan Rusbridger, the former editor of the Guardian newspaper, who had a very public falling out with Mr Assange, argues that the case is about much more than one man.
There is little doubt about Mr Rusbridger's antipathy towards Mr Assange.
He has called him a "narcissistic egomaniac with a grudge against the intelligence apparatuses of the West".
But he believes that if Mr Assange is convicted for journalistic practices which regularly occur in order to inform the public, it puts all journalists at risk.
"Media outlets publish leaked classified information and materials all the time", Mr Rusbridger recently wrote in The Atlantic magazine. "It is part of the way that the press holds our government accountable no matter which political party is in power".
Human rights organisations such as Amnesty International agree, calling for charges relating to Mr Assange's publishing activities to be dropped.
Amnesty says the pursuit of Mr Assange "for having published disclosed documents that included possible war crimes committed by the US military is nothing short of a full-scale assault on the right to freedom of expression".
If Judge Baraitser rules that Mr Assange should be extradited, then the case will go before UK Home Secretary Priti Patel.
But any decision in favour of extradition would be expected to trigger an appeals process from Mr Assange's legal team, meaning that the process could continue on for some time yet.
An appeal would be expected to head to the Supreme Court and potentially the European Court of Human Rights.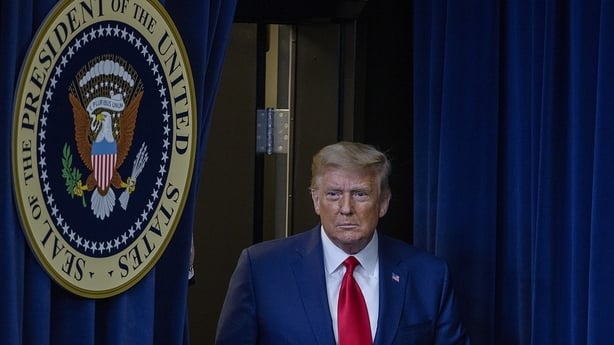 That process could take months, if not years. Supporters of the WikiLeaks founder argue that he is suffering significant physical and mental decline in prison, and they fear that he might not survive continued incarceration.
For that reason they have turned their focus to another method of bringing the case to a close.
They are appealing to US President Donald Trump to issue a pardon for Mr Assange.
The outgoing US president has already issued pardons for some of his most controversial supporters as he prepares to leave office.
Paul Manafort and Roger Stone were both embroiled in the probe into Russian interference in the US election, and both recently received pardons from President Trump.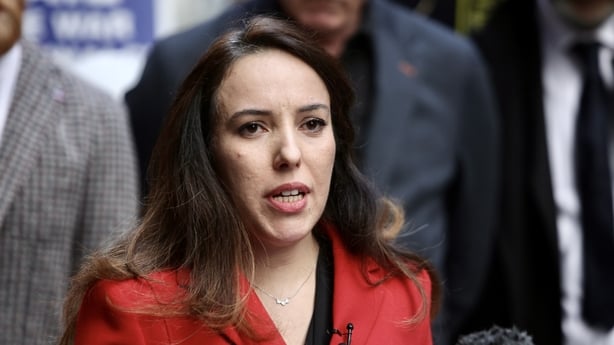 Mr Assange's fiancée Stella Moris has made numerous direct appeals to Mr Trump to issue a pardon which would nullify any espionage charges and allow Mr Assange to leave prison immediately.
But President Trump has sent mixed messages about his views of WikiLeaks in the past, at one point praising the organisation during the 2016 campaign and at another point saying he knew nothing about it.
In a saga which has been lengthy and litigious, Mr Trump could offer a simple exit route for Julian Assange and his supporters - but only if he chooses to use it.