They meet almost every Monday night in the Sycamore Room in Government Buildings. The three leaders of the coalition parties. It is the physical space that probably most resembles what the Taoiseach has figuratively termed the "engine room" of Government.
It is here that the varying threads of advice, party positions and political instincts are woven into a coherent shape ahead of the Cabinet meeting which typically takes place the following morning.
It has been a year-and-a-half since these meetings began and the edges evident in the early days seem less jagged now. The Tánaiste's barbed exchanges with the Fianna Fáil leader between 2017 to 2019 have been supplanted by diplomatic language.
That is the way the political world goes around when parties join forces to form a government. There is a proscribed political etiquette that must be observed most of the time to allow the administration to function.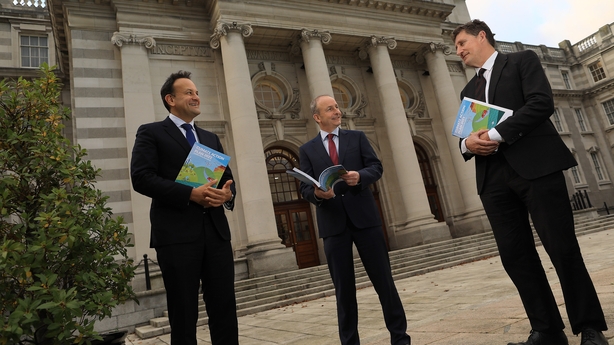 However, Leo Varadkar's description earlier this month of Micheál Martin as "one of the fairest people I have ever worked with," suggested a deepening of the professional relationships that underpin the Government.
It's not all harmony though.
There was plenty of discomfort as the three Government parties had to fend off a no-confidence motion in the Foreign Affairs Minister after that botched appointment of Katherine Zappone to a UN role. It all led some in Fine Gael to ponder about the direction the party was travelling.
So all-encompassing were these thoughts that they even extended to the type of places the party should eat and drink in the aftermath of the publication of Katherine Zappone's text to the Tánaiste from the Piglet wine bar in Dublin.
"We've had enough of the Piglet. It's time for Supermacs," quipped one minister.
More fundamentally though it cost the coalition that most precious of political commodities - a Dáil vote - as it precipitated Marc MacSharry's departure from Fianna Fáil.
This coupled with the resignation of Eoghan Murphy from the Dáil in April, for altogether more philosophical reasons, means the Government ends the year with its majority shaved to 82. The combined opposition strength now stands at 77 Dáil votes.
The failure of Fine Gael to retain Eoghan Murphy's seat coupled with the abysmal Fianna Fáil showing in the Dublin Bay South by-election suggests the voting public is not exactly queuing up to offer the coalition its imprimatur.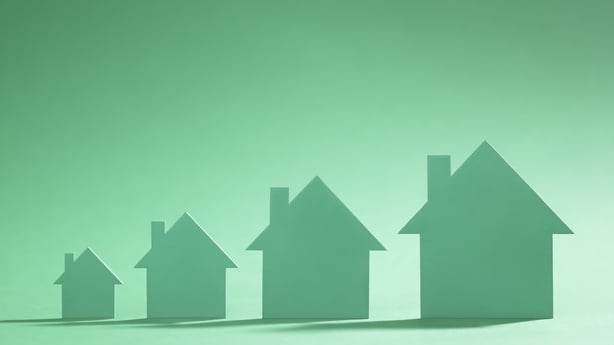 All the while house prices and rents continue to rise as home ownership remains elusive for a growing section of the population. Despite the Government's ambitious Housing for All strategy, the crisis now seems bone-deep in the political system. It seems quite probable that progress or failure in this area will be the measure by which this Government is ultimately judged by voters.
Then there is the schism that exists between the Green Party and the two other Government parties when it comes to road projects. This potentially destructive conflict typified by An Bord Pleanála's recent decision to approve the Galway City Ring Road.
Fianna Fáil and Fine Gael representatives in the region were effusive in welcoming the approval, while Green TD Brian Leddin stated that building the road would be an act of vandalism against current and future generations.
But in the short term, it is the pandemic that will define the period ahead. Judgement here is, just like Covid-19, subject to constant change.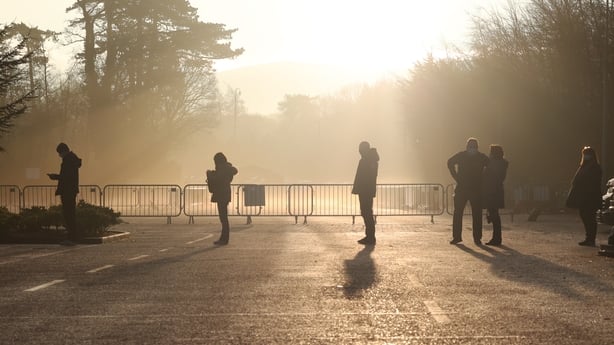 The scale of the challenge and the competing voices seeking to influence Government decisions can be glimpsed through the large volume of correspondence sent to the Taoiseach on the topic. Letters and emails forwarded to Micheál Martin in the run-up to the easing of almost all restrictions in late October reveal people's worries, hopes and contrasting opinions.
In the days before that decision was taken, there were many opposing views expressed to the Taoiseach.
I need to hug my friends again
One writer stated: "With every fiber of my being I entreat of you to stop the 22nd deadline for abandoning current restrictions. Covid figures are atrocious, so lifting restrictions would be total lunacy."
Others feared a repeat of what happened during Christmas 2020, saying: "We lost a lot of dear friends, and we have a number that are still suffering the consequences of that dreadful outbreak. Please do not let this happen again. Be cautious."
The correspondence released under the Freedom of Information Act shows some people were particularly worried about the reopening of nightclubs.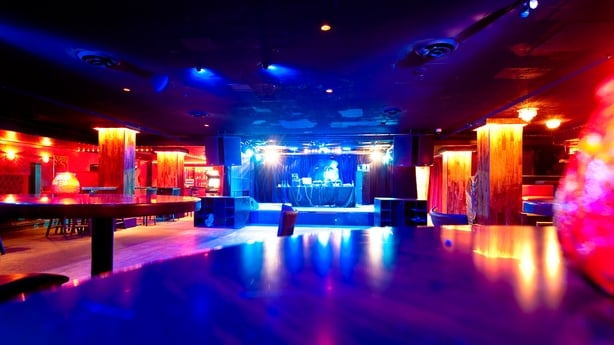 Just days before Government took that decision, one writer would tell the Taoiseach: "The idea that public hospitals in Ireland are refusing elective surgery (due to Covid numbers) and yet we are thinking of opening nightclubs to mingle and drink late into the night beggars belief. Outrageous."
But there were worries aplenty too about the consequences of not reopening society fully.
"All I have been looking forward to is dancing with my friends on a night out. I really fear for the state of my mental health if the restrictions stay in place," one email stated.
Parents too feared for their children's well-being if restrictions were not lifted, with one writing: "I cannot get my son out of bed in the morning, he has lost all interest in life in general. He wants to quit college."
Another wrote on a similar theme: "There is no appetite for more restrictions and the depression and anxiety the last two years have had on my family is irreversible; one drop out of college and one job loss... I can only plead that you do not do this."
There were warnings that many young people would "depart our shores in massive numbers, not seen since the '50s if those in authority continue to alienate them and shut down their lives."
Some of the pleas were succinct yet telling, like this one: "I need to hug my friends again."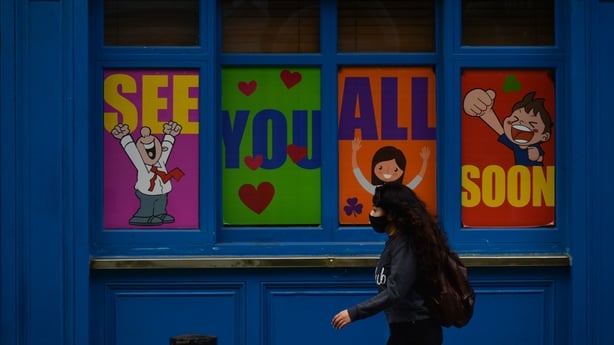 The thinking in October around making mask-wearing less widespread led one shop owner to write to the Taoiseach to voice concern that this could make the rule more difficult to enforce in retail settings.
"On many, many occasions we have had altercations with customers who try to enter our shop with no masks... already people are aggressive with our staff," they wrote.
One gym-user also voiced worries that mask wearing rules were not being observed: "You risk verbal abuse, or worse, if you challenge some of these people. Some seem to deem it a badge of honour not to wear a mask."
There was criticism too of the Government's communication in the days before it decided to lift most restrictions on 22 October.
One email writer accused the Taoiseach of "hyping us up only to let us down again... your ridiculous rules are getting us nowhere and people are going to stop complying."
Another claimed "yesterday over the space of four hours, I read four different news articles... and reports in which Leo tossed different answers around about the reopening".
Several people, including Fianna Fáil TD Willie O'Dea, wrote to the Taoiseach to express concern about the continued use of Covid passes.
"Considering that we currently have vaccine passes in use and cases are rising, how could it be argued that extending the use of these Covid passes in indoor hospitality settings would help reduce cases?" he asked.
There were grim predictions too with one email likening Micheál Martin, Leo Varadkar and Eamon Ryan to the three wise men who would have to deliver a Christmas message about an "out of control disease with a lot more people sick."
As the three leaders of the Government parties look back at the year, they will view a 12 months almost devoid of even the most fleeting political certainties.
But for all that, there is an undeniable trend developing in the opinion polls which suggests Sinn Féin is maintaining a considerable lead over both Fine Gael and Fianna Fáil.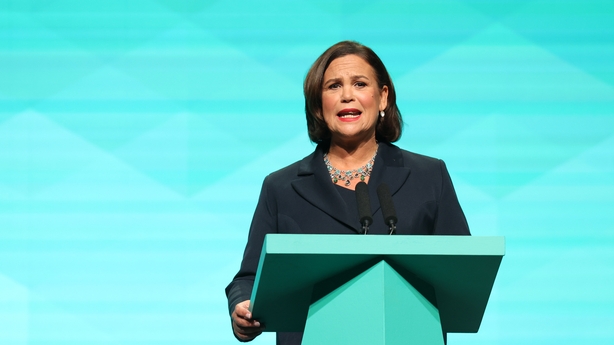 This is leading many in Government to talk about its combined support rather than that of individual parties.
Does it all suggest that 2022 could be the year when Michael Lowry's words, on the day the Government was formed, are grudgingly accepted by those sharing power?
"The singular monopoly days are long over, and future glory days will have to be shared. Party supporters on both sides will worry they have married into the wrong family. I believe time will prove that they are an ideal match with common policies," he said at that stage.
For many in Government, the words "ideal match" may be a stretch too far, but one thing is certain - a majority within Fianna Fáil, Fine Gael and the Green Party will want to keep the coalition marriage intact next year.