Explorer, writer and film-maker Tim Severin has died aged 80.
The adventurer was renowned for his daring attempts to recreate the legendary voyages and journeys of colourful figures, such as Sinbad the Sailor, Robinson Crusoe and Genghis Khan.
In 1976-1977, Mr Severin successfully completed the epic Brendan Voyage, a 7,200km Atlantic crossing from Cuas an Bhodaigh (Brandon Creek) in Co Kerry to Newfoundland.
In doing so, Mr Severin and his crew proved that the legendary sixth century voyage of St Brendan, as depicted in the Navigatio Sancti Brendani, was possible.
He undertook the ambitious voyage in a 36-foot hide-covered currach, which had been built by hand using traditional materials and methods.
His route took him north to the Scottish Hebrides, the Faroe Islands, Iceland, rounding Greenland before making landfall on Peckford Island, Newfoundland.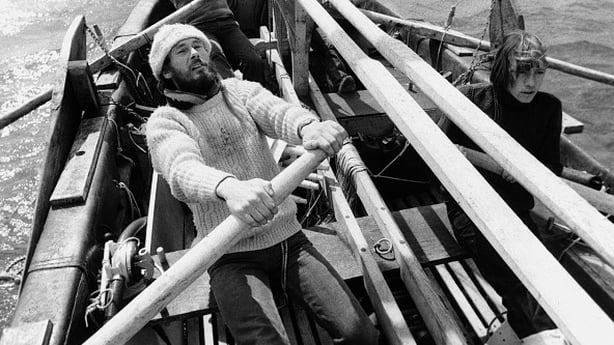 He published details of his remarkable voyage in The Brendan Voyage, a book that became an international bestseller.
Born in India in 1940 and educated in Oxford, Mr Severin developed a life-long passion for adventure.
Among his most notable expeditions was The Sinbad Voyage (1980-81), where he sailed a replica ninth-century Arab dhow from Oman to China.
In 1990, he rode with Mongol herdsmen along ancient trade routes and through the Gobi Desert.
Other adventures included The Jason Voyage (1983), The Ulysses Voyage (1985) and The China Voyage (1993).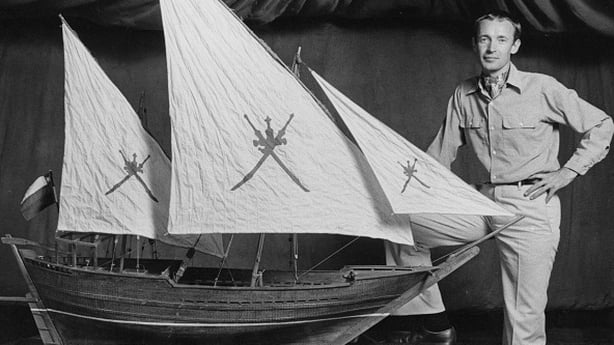 Mr Severin documented his adventures in numerous books, but he also published historical fiction, most notably his Viking trilogy.
He died peacefully at his home in Timoleague, west Cork.
He is survived by his wife Dee, daughter Ida, son-in-law James Ashworth and grandchildren George and Guy.
---
We need your consent to load this rte-player contentWe use rte-player to manage extra content that can set cookies on your device and collect data about your activity. Please review their details and accept them to load the content.Manage Preferences