Northern Ireland's spiralling Covid-19 cases are due to the "failure of society as a whole", First Minister Arlene Foster said.
Ms Foster also singled out Sinn Féin for criticism, claiming the attendance of senior figures at IRA veteran Bobby Storey's funeral in June, at a time when strict limits on numbers were in place, had damaged the public health messaging.
Her remarks came after Sinn Féin deputy First Minister Michelle O'Neill accused the DUP of ignoring public health advice around lockdown decisions last month.
Mrs Foster said: "We do find ourselves in a particularly bad place, I very much regret that that is the case and it's a failure of society as a whole that we have had to introduce these restrictions in the draconian way that they are coming in on Boxing night.
"Last night we did take a very draconian decision, one which I never thought we would have to take. I very much regret the fact that we have had to take it, but we needed to take it and we're facing a great deal of difficulty across Northern Ireland."
She said people needed to take personal responsibility for their actions in the time ahead. "We are facing very, very difficult times across Northern Ireland," said the DUP leader.
"Of course before the end of June last year compliance in Northern Ireland was very good and in fact we were the envy of other colleagues in the United Kingdom.
"But at the end of June, one party, Sinn Féin, decided whilst they made the laws they were also above the laws. And now we find ourselves in a situation where messaging is very difficult. We've seen a breakdown in compliance and I very, very much regret that to be the case."
We need your consent to load this rte-player contentWe use rte-player to manage extra content that can set cookies on your device and collect data about your activity. Please review their details and accept them to load the content.Manage Preferences
---
Read the latest coronavirus stories
---
Michelle O'Neill insisted the executive was taking a collective approach to decision making.
"Obviously we are in a very severe situation right now, and the executive has had to intervene," she said.
"There's a collective approach to this and the executive as a whole agrees that we needed to intervene."
The Sinn Féin president was asked whether her claim that she has never deviated from the public health advice was credible given her attendance at the Storey funeral.
She replied: "In terms of following the public health advice, I said I've never deviated from the advice of the chief medical officer when he brought forward, or the health team brought forward, proposals for how we respond to Covid."
Tonight in Belfast, crews from the Irish National Ambulance Service working alongside colleagues from the Northern Ireland Ambulance Service. People's health taking priority #TeamWork #Proud @AmbulanceNAS @NIAS999 @HSELive #COVID19 pic.twitter.com/PIpcYFihA2

— Paul Reid (@paulreiddublin) December 18, 2020
Tougher restrictions
Northern Ireland will have stricter overnight restrictions for one week from 26 December as it enters six weeks of tough new measures to tackle the spread of Covid-19.
The full details of the new restrictions were published today.
Ministers agreed to close non-essential retail and contact services, as well as restricting the hospitality sector to takeaway only.
No sporting events will be permitted, with an overarching message to the public to stay at home.
Places of worship can remain open under strict conditions.
Homeware stores will not be categorised as essential retail.
The additional overnight restrictions will be in place from 26 December to 2 January between 8pm and 6am.
During these hours, all businesses that remain open during the lockdown will have to close.
No indoor or outdoor gatherings will be permitted, including at sporting venues.
The mixing of households will also not be permitted in any setting between these times, "except for emergencies or the provision of health or care services or where households have chosen to form a Christmas bubble for a period of time between 23 to 27 December with provision for travel a day either side when absolutely necessary".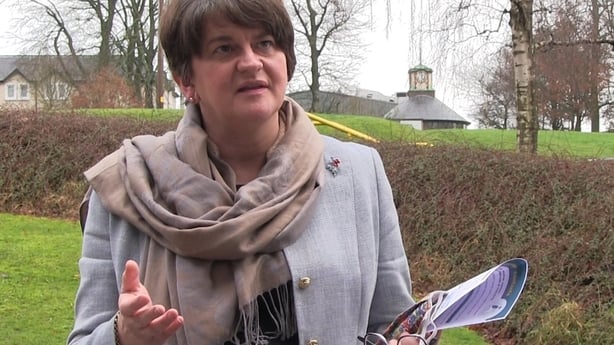 Outdoor exercise will only be permitted with members from the same household.
However, the festive bubbling arrangements will be permitted.
The measures are set to be reviewed after four weeks.
Another 12 people with Covid-19 have died in Northern Ireland, bringing the region's toll to 1,166.
Northern Ireland Department of Health figures have also recorded another 510 new cases of the virus.
The number of positive cases recorded is now 60,797.
The hospital occupancy rate is 102%.
Northern Ireland's Chief Medical Officer Dr Michael McBride said the public should be "in no doubt" that the six-week lockdown is "absolutely necessary if we are to get transmission of this virus under control".
He told BBC: "Because of the winter months, it is the best time for this virus in terms of transmission and it is the worst time in terms of impact on our health service.
"Whether it is looking at hospitality, whether it is looking at non-essential retail or whether it is looking at contribution from schools, nothing should be on or off the table."
However, Stormont's Education Minister Peter Weir said tonight that Northern Ireland's schools will reopen as planned in January.
He said "in the best interests of all pupils" he had decided all schools and other education settings would reopen in the first week of January.
Mr Weir said: "My main priority has always been to protect our children's education, mental health and wellbeing. I believe that this can best be achieved through face-to-face learning and social engagement in schools.
"I am mindful of the impact the pandemic is having on our children and young people, particularly those who are vulnerable and from disadvantaged backgrounds.
"We have a high number of vulnerable children in Northern Ireland, for many of these pupils school is a safe haven and closing schools will immediately deprive them of this safe space.
"That is why I have decided that it is in the best interests of all pupils for schools to open in the first week of January so that their education is not disrupted any further."
The northern secretary of the Irish National Teachers' Organisation has called on the Northern Ireland Education Minister to reconsider his "rash decision" that schools in Northern Ireland will reopen as planned in January.
Gerry Murphy expressed his members' "anger, disappointment and frustration" at Mr Weir's decision to wait until 8pm on the evening the majority of schools had closed for the Christmas holidays to inform principals that schools will reopen as normal next month.
"The minister clearly has no regard for the health and wellbeing of education workers, INTO members, and it would appear he has little concern for the children and young people in his department's care or their parents," he said.
Mr Murphy said instead of reopening schools the minister should take account of the rapidly rising R number and consider where "it sits in light of the broader strategy already agreed by the NI Executive".