Over nine out of ten TDs would get a Covid-19 vaccine if it was available to them, according to research by RTÉ's Today with Claire Byrne.
Of the 160 TDs in Dáil Éireann including the Ceann Comhairle, 144 said they would get the jab, three said they would not get the vaccine, two are undecided, while 11 TDs did not respond.
When those who did not respond are taken out, 96.6% of TDs are in favour of getting the vaccine.
All parties stressed the need for priority groups to get the vaccine first.
The figures will be widely welcomed by public health officials, with concerns around vaccine uptake after two different polls indicated 70% of Irish people intend to get the shot.
The research also comes as the National Covid-19 Vaccine Taskforce finalises its vaccine roll-out implementation plan to present to the Taoiseach and Minister for Health tomorrow.
The plan is expected to include a recommendation for so-called vaccine ambassadors - well-known figures and trusted voices who will encourage people to get the jab.
Taoiseach Micheál Martin is committed to taking the vaccine in public, but no formal arrangements are in train for this yet, his spokesperson said last night.
A spokesperson for Leo Varadkar said: "The Tánaiste will take the vaccine once it is approved by the EMA.
"However, he is also very conscious of the fact that he is not in a high-risk or priority group and therefore should not be prioritised over those who are."
Health Minister Stephen Donnelly said: "The recent vaccine news offers a huge beacon of hope after a very tough year.
"It is a real testament to the medical and scientific community that so many vaccines are in development and have done well in testing so far."
Mr Donnelly added: "But I would appeal to people not to rely on unproven information and speculation online about vaccines, and instead look to the verified facts from trusted sources like the Department of Health and the HSE."
Among those who say he will take the vaccine is Independent TD Danny Healy Rae. The Kerry TD said he arrived at his decision after "studying the science around two or three of them".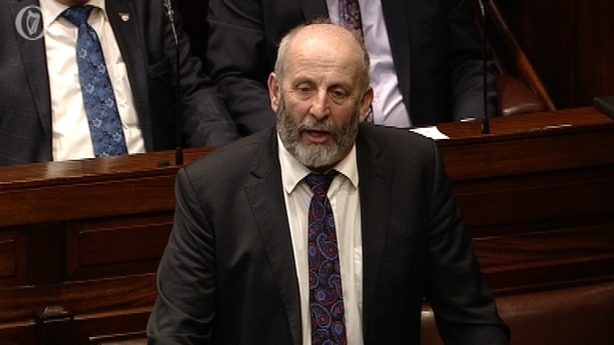 However, Mr Healy Rae added he would like to see "Micheál Martin and a few of those sorts of fellas take it first and see what kind of reaction they get".
Three Independent TDs say they will not get the vaccine when it is first available.
Tipperary's Mattie McGrath said he fears the jab is being rushed through. He has concerns around vaccines generally.
Cork South West's Michael Collins said: "Whenever anyone asks me whether I'll take the vaccine, I respond  'what are the ingredients?', and they don't know and I say 'well there's my point'."
Mr Collins said many of the people he has spoken to, from all ages, have grave concerns about the vaccine and are fearful they will be pressured into taking it.
He called on the Government to provide more clarity on the vaccine's safety rather than depending on "professionals and companies who make money from the vaccine".
---
Read More:
Covid-19 vaccinations begin - what happens next?
Q&A: What do we know about Covid-19 vaccines so far?
WHO against mandatory Covid-19 vaccines
---
Speaking on RTÉ's Today with Claire Byrne, Independent TD Richard O'Donoghue said he has never gotten the flu vaccine and said: "at the moment I would not like to take it".
Mr O'Donoghue said: "The Government are giving indemnity to the pharmaceutical companies for a vaccine they're supposed to have 100% trust in. 
"If you were going out tomorrow morning to get your phone or your car, you'd be getting your warranty and you would do your research and buy the one for you. Vaccines normally take between three and five years but we now have one produced within seven months.
"My concern is there are four of five different vaccines, different providers, different strengths.
"What I want people to do, if you're taking the vaccine you make the choice yourself that you're not being pushed into anything and if anything does happen down the line you've made the decision yourself. I won't tell people to take it  and I won't tell people not to take it'."
Mr O'Donoghue says his concerns are shared.
"In my household at home we have nine in our bubble. We have done a small survey ourselves - ranging from 12 to 70. I asked would you take it in the morning -- only three said Yes".
The Limerick TD also doubted whether there was widespread support for the vaccine in the Leinster House, as the RTÉ research shows, he said: "You could line up all the TDs and see how many would line up to take it. It's one thing telling you something and another thing actually doing it."
Speaking on the same programme, Dr Gabriel Scally, President of the Epidemiology and Public Health section of Britain's Royal Society of Medicine, said there was "no basis for some of the points" raised by Mr O'Donoghue and other TDs against the vaccine.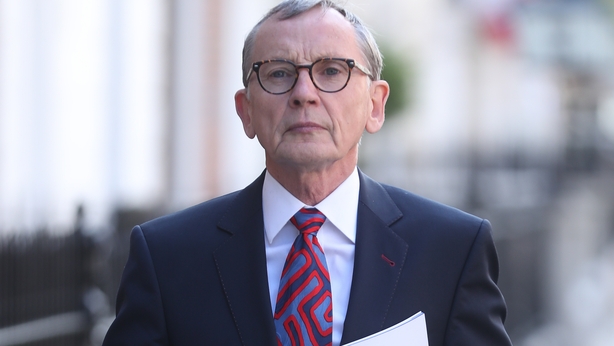 Dr Scally said: "One of the TDs says he doesn't know what's in the vaccine - this is information amply available on the web for those who want to see it. I don't know what more some of the dissenters want."
He hailed the fact that 96% of TDs intend to get the vaccine as "very impressive and fantastic" for TDs to lead by example; adding that it would be superb for uptake to be as high in the general population.
Two Independent TDs said they have not made up their mind on the vaccine.
Roscommon's Michael Fitzmaurice said he is waiting for the experts to examine all the data and give their view and to ultimately conclude there are no serious side effects or long-term dangers.
Clare TD Michael MacNamara, who was Chair of the Influential Oireachtas Covid Committee,  said the vaccine has not been approved yet and he would not want to pre-empt the decision of independent regulators nor inadvertently put pressure on those regulators.
All other Independent TDs who responded said they will get the vaccine when first available.
All TDs from People Before Profit, the Green Party,  Social Democrats, Aontú and Labour will get the vaccine when it is available to them.
On Tuesday, Labour Leader Alan Kelly asked all TDs to sign a vaccine pledge, hours before not wearing a mask on public transport which later prompted an apology.
Social Democrats co-leader Róisín Shorthall expressed concern people may feel "there's light at the end of tunnel", in terms of coronavirus and let their guard down over Christmas.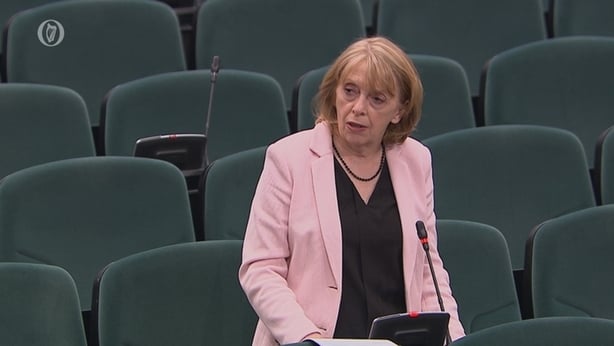 However, she added people must realise mass-vaccination is still several months away at least and should behave accordingly.
35 of Fianna Fáil's 37 TDs say they are committed to taking the jab., two did not respond.
Tipperary TD Jackie Cahill acknowledged public concern, saying "There's a lot of misinformation in relation to vaccines which needs to be dispelled".
Sligo-Leitrim TD Marc MacSharry called for clear care pathways for anyone who suffers an unlikely severe side effect from the vaccine.
36 of 37 Sinn Fein TDs said they intended to get the vaccine when it is available to them. 
Laois-Offaly TD Brian Stanley, who's on a week off, didn't respond.
Among those who will get the jab is Wicklow TD John Brady, who had coronavirus. First-time TDs such Cork North Central TD Thomas Gould, Kildare North's Réada Cronin and Clare TD Violet Anne Wynne also intend to get the jab.
Earlier this year, Ms Wynne retracted comments on social media, made before she was elected, criticising the HPV Vaccine, including describing the mass vaccination of children as "medical tyranny".
29 the 35 Fine Gael TDs responded to say they will get the vaccine.
The Higher Education Minister Simon Harris said he hopes people listen to the experts and not those who claim to be on social media while Dublin Mid-West TD Emer Higgins yesterday met senior officials from the social media platform TikTok to address concerns around misinformation and anti-vaccination content.
The Ceann Comhairle Seán Ó Fearghaíl will also get the jab when first available.