The Shannon estuary has been identified as a location with huge potential for floating offshore wind farms because of its natural deep waters and its Atlantic wind resources, a specialist report on such green renewable energy has found.
The report commissioned by Shannon Foynes Port company also outlines how Ireland could become an exporter of the renewable power generated by these floating wind farms, and a producer of green hydrogen using electricity produced from the same wind farms.
The report by specialist engineering consultancy Gavin and Doherty Geosolutions found that the estuary is well placed to service the potential offered by the future offshore floating wind market with one of the deepest watercourses in Europe and one of the most sheltered estuaries in the world and unrivalled wind power.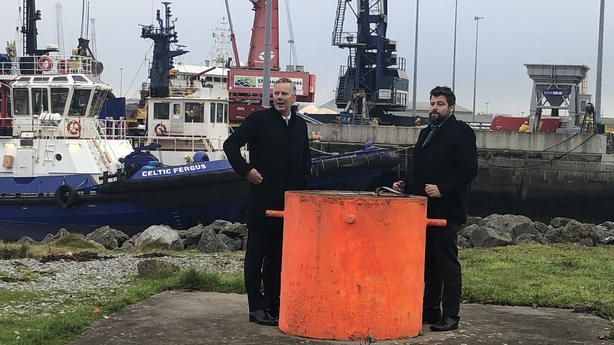 The floating wind farm sector is still in its infancy, but is already attracting significant investment in this type of renewable energy production in Scotland, Norway, Denmark, Holland, Belgium, France and Portugal.
The structures are anchored to the sea bed, but unlike fixed concrete wind turbines, are more cost efficient producers of power.
The report estimates that the available wind resource along the estuary could generate up to 70 gigawatts of floating offshore power, far in excess of our domestic needs, which could then be exported.
But huge investment would be needed of up to €12 billion over the next 30 years to capitalise on the potential, which could deliver thousands of jobs up to 2050 in installation, supply chain opportunities and operations and maintenance along the estuary.
We need your consent to load this rte-player contentWe use rte-player to manage extra content that can set cookies on your device and collect data about your activity. Please review their details and accept them to load the content.Manage Preferences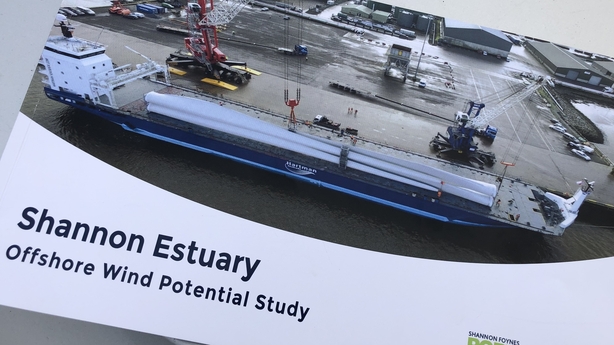 CEO of Shannon Foynes Port company Pat Keating said the report quantifies for the first time the unique floating offshore wind opportunities that exists for Ireland.
"The mix of our world class wind resources, the natural infrastructure here for a global manufacturing and industry base and the need for climate change, adds up to what is an unprecedented opportunity which we must capitalise on.
"There is already significant interest in this from global energy players and we would anticipate generating a gigawatt of energy by the turn of the next decade," he said.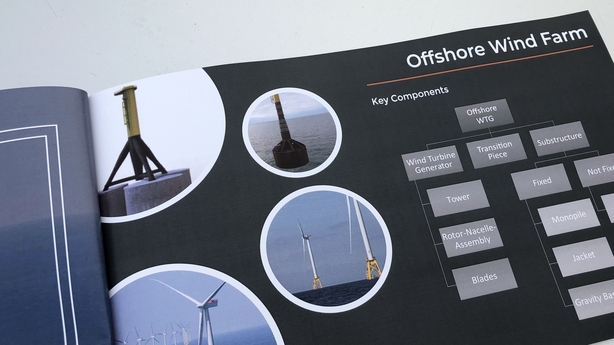 Speaking about the economic boost the production of this type of power could yield, Shannon Foynes Port Chairman David McGarry said: "A Danish study has recently calculated that every gigawatt of offshore renewable energy produced will support up to 14,600 jobs in the Danish economy.
"The calculations are easy to do from there and even if we target only half of the estimated 70GW potential off the west coast, there's a huge economic and jobs bounce from this as well.
"This could be transformational for the Irish economy and our environment. Floating technologies are relatively new in the offshore renewables sector, and coupled with the Atlantics mean wind seeds of 14m/s, we have global first mover advantage with this," he said.