The Donegal island of Árainn Mhór lit up with community Christmas lights this evening for the first time.
Islanders decided a few months back that they wanted to bring some joy and cheer to the community and its diaspora in what has been a tough year.
Normally at this time of year the Gaeltacht island would be preparing to welcome home family members from all over the world, but with few able to travel due to Covid-19 this year the local community is connecting with them through their Christmas lights.
An online fundraising campaign was set up with the aim of raising a few thousand euro to light up four areas on the island, but the response was overwhelming.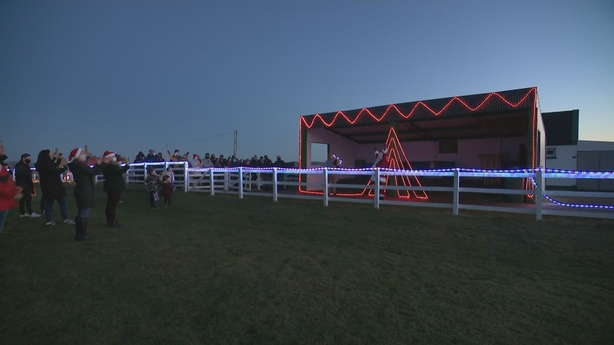 One of the organisers said the money came in thick and fast locally, and from islanders living in places like America, England and Australia.
Over €10,000 was raised, and that meant they could light up other parts of the island and have money left over for next year.
Elaine Grady said it has been a really lovely community experience, something they can build on.
Young and old were involved she said, including some young people who came home to live and work from the island when Covid restrictions first hit.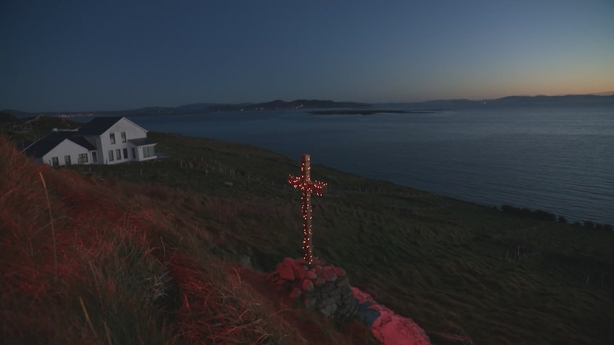 Laura Early, who came home from London where she had been working, said that many of those living abroad who made donations did so in memory of loved ones who have died.
The names of 400 deceased islanders are now inscribed on candle lights in the island's church, a lovely connection between the diaspora and home, she said.