A 54cm Chinese celedon vase has sold for a whopping €1.2m, some 1,000 times what it was expected to fetch at auction today.
Auctioneer Philip Sheppard said the price was a new Irish record for an art object sold at public auction.
Lot 662 'Chinese Celedon Vase' was part of an auction held yesterday and today.
Bidding started at what the auction house described as a "modest €500". The vase had an estimated price of €800-€1,200 listed in the catalogue.
Bidding lasted a few minutes with two bidders in contention until the final bid of €1.2m.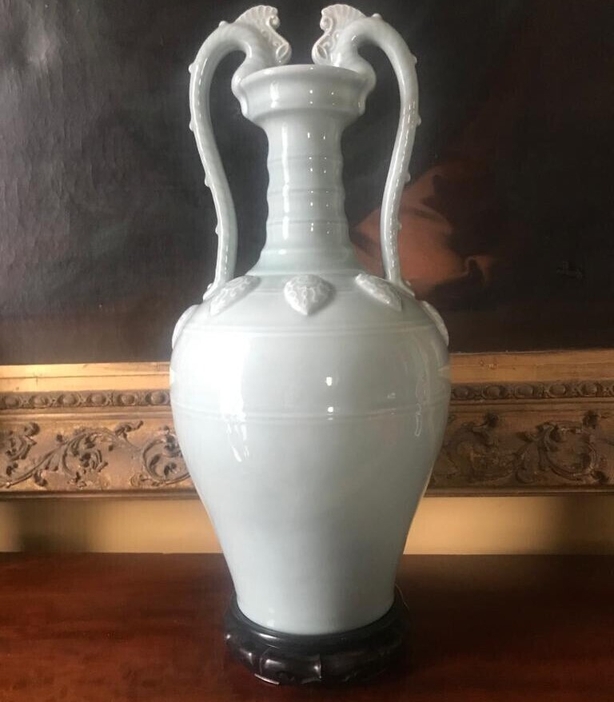 The vase was purchased by a Taiwan-based collector.
According to Sheppard's, the vendor, who wishes to remain anonymous, was "speechless" on being told of the hammer price.
Philip Sheppard said: "We are thrilled to have created a new Irish record.
"To do so with a live online sale at this value level and in such a resoundingly successful manner is a tribute to the professionalismof the team at Sheppard's, most whom are working from home."