A teenager from Drogheda has spoken with the Taoiseach about the everyday homophobia he experiences.
Ruairí Holohan, 15, talked with Micheál Martin over Zoom for more than 30 minutes this morning, as part of a series of events for World Children's Day.
The annual celebration takes place on 20 November and aims to put a spotlight on key issues affecting children and young people.
Speaking to the Taoiseach from the UNICEF Ireland office in Dublin, Ruairí began the conversation by explaining that he wanted to focus on "an issue that affects me personally, society and the LGBTQ+ community".
The Transition Year student, who came out at 13, recounted his experience of homophobia.
"Even though we as a country have progressed so much in the last few years, homophobia is still widespread.
"Everywhere you go, there are people who are afraid to get on a bus, walk down the street or express themselves. I have been called the 'f' slur. A queer. A gay. A fairy.
"It's as though I am some object that is of lesser importance to them."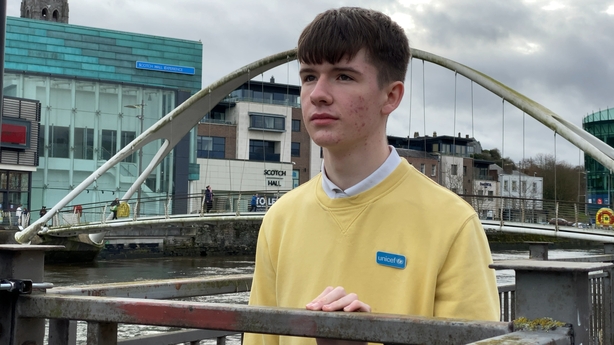 He also recalled one example of the bullying he experienced at his previous school.
"I was so scared back in second year. A video of me kissing another boy went around, especially in some of the all-boys schools. I just felt so vulnerable.
"I felt should I change who I am? Or do I stand tall and let the haters hate? I look back now and I'm so proud that I stood my ground. And I just said: 'I am gay and if you don't like it, so be it.'"
Taking the opportunity to call for more discussion of LGBTQ+ relationships in schools, he said: "We as a society need to learn more. If we're not openly discussing and valuing all kinds of relationships in schools, how can we stop intolerance and discrimination?"
Congratulating Ruairí, the Taoiseach said: "I think what you are doing in sharing your story is very important. You stood up. You are raising and affirming issues. That's so important for your peers.
"You will have changed the attitudes of your friends. We all can be agents of change in our lives and in our behaviour."
Ruairí, who describes himself as "passionate about politics", was selected by UNICEF Ireland for its fourth #KidsTakeOver of the Taoiseach's office.
Today's conversation ended on a light-hearted note, with the teenager telling Mr Martin that he hoped to "see him the Dáil one day".
While Ruairí was in conversation with the Taoiseach, other children and young people from around the world joined UNICEF Goodwill Ambassadors David Beckham, Orlando Bloom, Millie Bobby Brown, Ishmael Beahand Priyanka Chopra Jonas for virtual conversations in celebration of World Children's Day.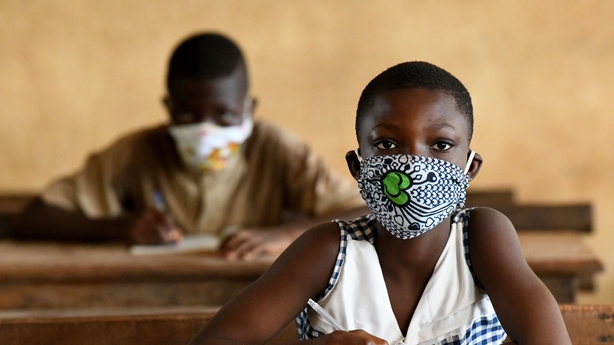 UNICEF Executive Director Henrietta Fore said: "This year has been life-altering for an entire generation of children and young people.
"But we can draw hope and inspiration from all of the progress we are making to respond to Covid-19 and reimagine stronger systems for the future.
"From distance learning through technology, to building stronger community-based health, nutrition, and water and sanitation systems, to the equitable delivery of an eventual Covid-19 vaccine through the COVAX facility, we have many reasons to look to 2021 with a renewed sense of optimism.
"On this World Children's Day, we call on the global community to help us keep this hope alive by standing with children and young people in their hour of need."