Dr Gabriel Scally has said there is real concern that if a new strain of Covid-19 discovered in mink in Denmark becomes dominant, then a lot of the work done to date with vaccines will be "for nothing" and their effectiveness will be reduced.
The president of the epidemiology and public health section of Britain's Royal Society of Medicine said he personally believes that travel to and from Denmark should be restricted until the outbreak is completely under control.
Speaking on RTÉ Radio's Today with Claire Byrne, Dr Scally said there needed to be some sort of managed isolation system introduced in the UK and Ireland because self-isolation was not working well.
He said he had not seen evidence that the new strain is a more vicious version of the coronavirus, but its potential knock-on effect on vaccine production could be significant and protecting this programme is the major concern.
Over the weekend, the Minister for Transport confirmed that anyone arriving into Ireland from Denmark would have to restrict their movements for 14 days over concerns about the mutated strain of Covid-19 in mink that has spread to humans.
Eamon Ryan said there will be no exemptions to the measure, even for people travelling for essential purposes.
The British government has introduced an immediate ban on visitors from Denmark, with exemptions for British nationals or residents who will have to self-isolate for two weeks along with all members of their household.
Minister Ryan said they are currently no plans to implement a similar ban in Ireland. There are three mink farms currently operating here, but no mink have been imported this year.
Denmark and the United States are among six countries that have reported new coronavirus cases linked to mink farms, the World Health Organization said.
Italy, the Netherlands, Spain and Sweden are the other nations to have discovered SARS-CoV-2 in minks, WHO said in a statement.
Denmark has imposed strict measures on the north of the country after warning that a mutation of the virus had jumped from minks to humans and infected 12 people.
---
---
Meanwhile, there are 291 patients with confirmed Covid-19 in hospitals, according to the latest figures.
Of these, 40 are in intensive care. The hospitals with the largest number of patients are Tallaght University Hospital with 36, University Hospital Limerick with 34 and Naas General Hospital with 32.
It comes as a Monaghan-based GP has said it is "unacceptable" that GPs around the country have to choose which patients receive a flu vaccine due to a shortage.
Also speaking on Today with Claire Byrne, Dr Illona Duffy said she had to cancel a number of bookings in her practice because they did not receive enough vaccines.
She said they only get vaccines delivered every fortnight and the number they have received so far is "unacceptable".
Their last delivery only contained 50 vaccines, she said, despite an attempt to order hundreds.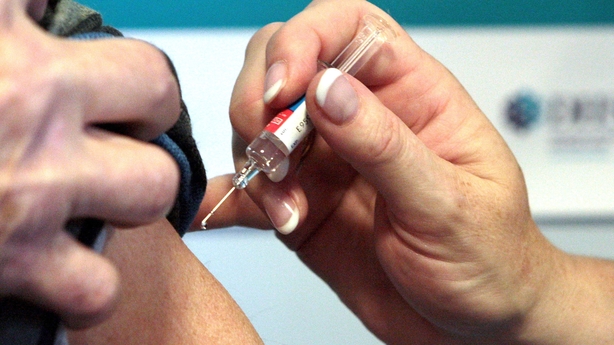 "We know from talking to them that all of the GPs and pharmacies are struggling to get vaccines," Dr Duffy said. 
"We were told by the HSE that this year they had ordered extra vaccines. They had to increase it to 1.4 million of the injectable vaccines as opposed to 1.1 million, but we just don't know where this vaccine is going." 
Dr Duffy said her practice has patients over the age of 65 who normally get the flu vaccine every year, but this year these patients are being asked if they have any other health issues. 
A lot of patients that she has to turn away are "really unhappy and really anxious" and many feel it is the fault of GPs for "using up" all of their stock. 
"They don't understand that we're just not getting the vaccines," she said.
"It doesn't help that ads are on the radio and in the papers telling people to go and get their vaccine when unfortunately it's not available either with GPs or our pharmacy colleagues."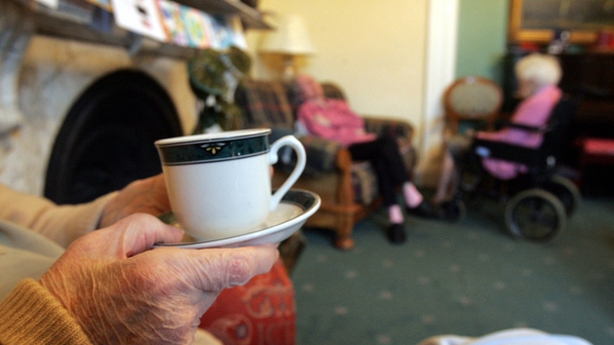 Elsewhere, the Chief Operations Officer with the HSE has said there are outbreaks of Covid-19 in about 59 of 570 nursing homes, but "many of those are being managed extremely well".
Speaking on RTÉ's News at One, Anne O'Connor said the HSE has been concerned about nursing homes for many months now, but they are seeing lower rates of infection and fewer outbreaks in these facilities compared to the earlier months in the pandemic, which she said was down to serial testing.
"We're in a very different position now to where we would have been in the earlier months because of the learning and the increased awareness of how this infection goes into nursing homes and how it can be managed," Ms O'Connor said.
In relation to HIQA documents released under Freedom Of Information, in which it warned that nursing homes were experiencing "significant challenges in securing infection and prevention control expertise, and sourcing experienced nurses to staff their nursing homes", Ms O'Connor said she was not sure that infection and prevention control expertise was the issue, but that securing staffing was a concern.
She denied claims from Nursing Homes Ireland over staff recruitment and said the HSE has not aggressively recruited and it has not sought to poach staff in any way.
Ms O'Connor said the priority of the HSE has been to try to ensure that the whole health sector could function during this pandemic.
She said that as a public sector agency, it does recruit on a regular basis, but it had arrangements in place during the pandemic in terms of the timeframe it could recruit staff from other sectors, including the private nursing home sector.
She said the HSE has been concerned about nursing homes for many months now, but they are seeing lower rates of infection and fewer outbreaks in these facilities compared to the earlier months in the pandemic, which she said was down to serial testing.