Thousands of homes and businesses around the country are without power due to Storm Aiden, while two wind warnings remain in place with gusts of up to 130km/h forecast.
Up to 6,000 businesses and homes are without power in the northwest as Storm Aiden hits the region hard, the ESB have said.
Crews are already out carrying out repairs in several parts of Donegal with faults in Glenties, Dungloe, Derrybeg and Milford.
Around 3,000 customers were affected by earlier outages in Kilkee, Co Clare and Carrigaline, Co Cork, with ESB Networks saying power has been restored to most of these.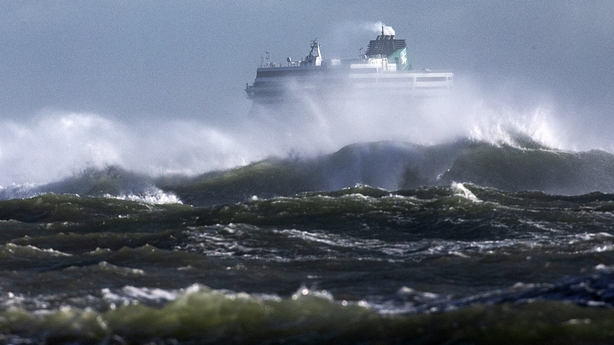 The Sligo-based coastguard helicopter has brought ESB workers out to Tory Island, off the Co Donegal coast, to deal with power outages there.
Separately a man in his 30s has died after getting into difficulty while kite surfing at Dollymount Strand in Dublin.
Mayo County Council has closed the R313 road between Blacksod and Belmullet at Bunduaile due to the high risk of flooding from waves overtopping the seawall.
The storm has left around ten seal pups stranded along the Erris coastal region.
Gardaí are this morning appealing to people to avoid all unnecessary travel and take extreme care as the storm tracks across the country.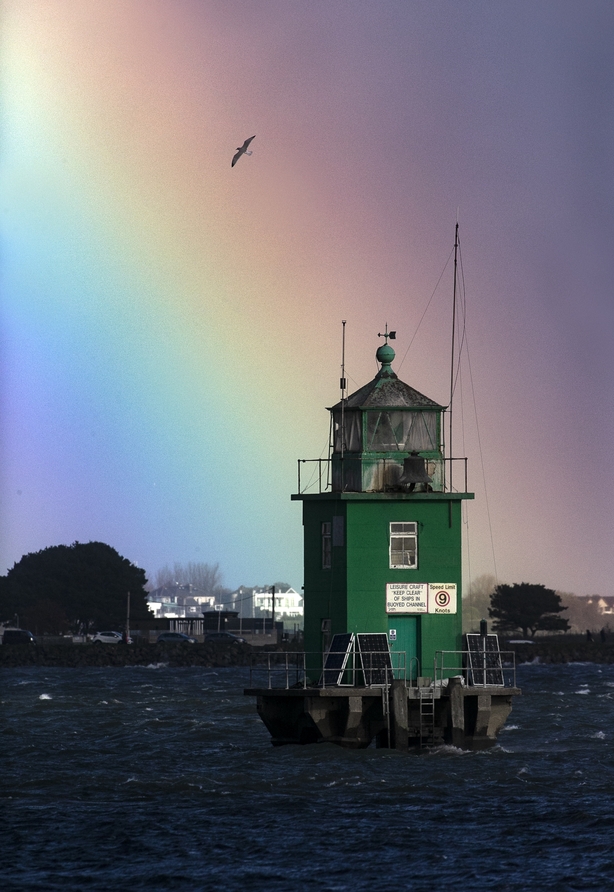 They are also asking people to remove or secure patio furniture, rubbish bins and any loose items from around buildings.
A Status Orange wind warning was in effect until 4pm for counties Donegal, Galway, Mayo, Sligo and Clare.
Below is the hourly cloud and rainfall forecast from our high resolution HARMONIE model. It covers the period from now up to 06:00 Monday.

Current Warnings: https://t.co/Xg3aMJlyuS

National forecast and outlook: https://t.co/9gKN6SVok4 pic.twitter.com/uoAOI43gMn

— Met Éireann (@MetEireann) October 31, 2020
A Status Yellow wind warning was also in place for the entire country until 4pm.
The UK Met Office also has a Status Yellow wind warning in place for Northern Ireland until 9pm tonight.
A Met Éireann meteorologist has said the strongest wind recorded so far this morning was 115 kilometres per hour in Bellmullet, Co Mayo, at 10am. 
Speaking to RTÉ's Damien O'Reilly, Liz Walsh said heavy rain affected all areas of the country overnight, with Maam Cross in Connemara, Co Galway, recording 38 millimetres of rain in six hours. 
She warned that "it's not over" once Storm Aiden passes.
"We're going to have another low system moving through tonight and then another one on Sunday", Ms Walsh said.
"That's going to bring quite a lot of heavy rain, so we could have some flooding issues over the weekend. But the strongest winds really will be in the next few hours for Donegal. After that things should kind of settle down. Another spell of wet and windy weather but not as windy."  
Freight container slowly navigates it's way into Warrenpoint harbour as strong winds batter the County Down coast @rtenews pic.twitter.com/yp1JqTtuMs

— Vincent Kearney (@vincekearney) October 31, 2020
The Road Safety Authority is asking motorists to exercise caution while using the roads over the weekend.
Drivers are being warned that on top of recent heavy rainfall and severe winds the storm has the potential to make conditions even more hazardous.
The RSA advised: "Drivers need to slow down and leave a bigger space between themselves and the vehicle in front in wet weather conditions.
"This is especially important on high-speed roads such as dual carriageways and motorways where there is increased danger of aquaplaning."