There have been five further deaths from Covid-19 in the past 24 hours in Northern Ireland.
It brings the death toll there to 639.
The Department of Health said that 1,252 new cases were also identified in the latest tests on 5,274 individuals.
There have been 32,286 confirmed cases to date, 6,893 in the last seven days.
296 people are in hospital with confirmed Covid-19, with 34 being treated in ICU.
Meanwhile, Stormont's Deputy First Minister has said a potential extension of Northern Ireland's four-week circuit-break lockdown cannot be taken off the table.
Michelle O'Neill, in her first press conference since emerging from 14 days' self-isolation, said she hoped the current measures could be lifted on 13 November.
But she stressed that an extension may need to be considered if the virus has not been sufficiently suppressed.
"I am very open and honest about the fact that we're in a very challenging situation," she said.
"And I believe that everything has to remain on the table, I don't want us to have to impose further restrictions, I hope we can avoid that.
"I think if everybody works really hard at the measures we've brought into place now in this intervention, then we possibly can avoid that. I want us to be able to avoid that.
"But I'm honest enough to be able to say that all these things have to remain on the table."
608 Covid-19 incidents in schools
The latest data from Northern Ireland also shows that there have been 608 Covid-19 incidents in schools there.
A total of 519 schools - 373 primaries, 202 post-primaries and 33 special schools - had either a case or a cluster of cases up to 20 October.
Half of the 1,000 schools in the region have had at least one Covid-19 case in a pupil or member of staff.
The majority of incidents (302) refer to a single positive case, while 237 had a cluster of two to five cases, and 69 had more than five.
The numbers were recorded by the Public Health Agency (PHA).
The highest proportion of incidents (76%) were reported in the Belfast City Council area.
A PHA bulletin reported receiving notification of 2,030 confirmed cases of Covid-19 in schools since 24 August.
The data indicates that around 68% were pupils.
Last week Education Minister Peter Weir told the Stormont Assembly that almost 1,500 cases had been identified in Northern Ireland's schools since they reopened up to 13 October.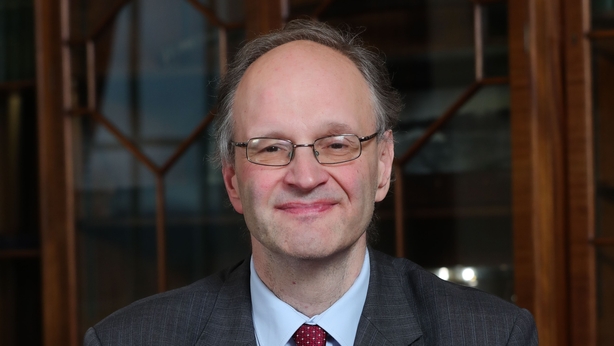 Mr Weir said the figure represented a very small proportion of the school population of 333,000 pupils and 19,000 staff.
Schools are now closed for an extended half-term break as Northern Ireland battles a second spike of cases.
The PHA bulletin also said that by 18 October, there had been 28,197 laboratory-confirmed cases of the virus.
Women (53%) account for marginally more cases than men and the Derry and Strabane council area continues to have the highest case rate at 776 per 100,000 of the population.