A dream has come true for a healthcare worker from Co Cavan after she performed with the RTÉ National Symphony Orchestra at the National Concert Hall.
Rebeca Sanchez, who is originally from Seville in Spain, danced and sang in a programme of works by Spanish composers.
She was asked to perform with the RTÉ NSO when its Chief Conductor Jaime Martín sought a flamenco singer for Falla's El amor brujo (Love the magician).
Normally, the RTÉ NSO would work with international artists for such a programme.
However, they had to look closer to home on this occasion, due to Covid-19 and bans on travel.
Following "a little bit of research", they discovered Ms Sanchez, who works at the Oak View Nursing Home in Belturbet.
"I was at work in the nursing home and somebody called me and said: 'I am from RTÉ. Can you sing El amor brujo for us?' And I was just silent and my husband had to ask me what had happened. And since then everything has happened so quickly. But it's very, very exciting," she explained.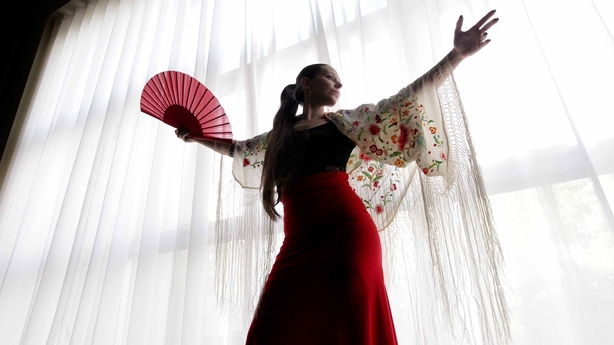 Ms Sanchez is a highly trained flamenco singer and dancer.
Since she moved to Ireland in 2015, she has taken part in a number of projects, although she has never before performed with a symphony orchestra.
Speaking at yesterday's rehearsal, she explained that her singing is "by ear and from the heart".
She said: "I have always been listening to this music, these songs, since I was a small child in Seville. It's like mother's milk to me since I was born."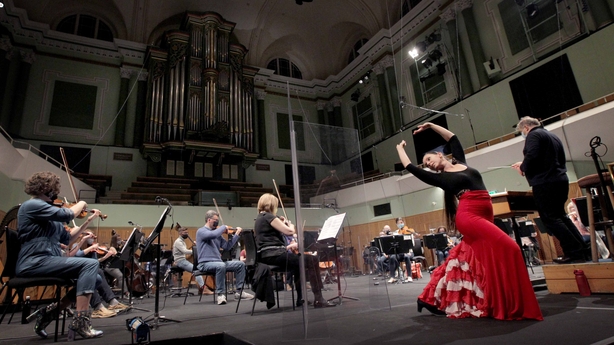 Jaime Martín said he was "excited" by Ms Sanchez's talent.
"When we met for the first time a few days ago, I couldn't believe it. She is so good. Her story is a bit like Billy Elliot meets Covid. I mean if it wasn't for Covid, there's no way that she would be singing with us. We just wouldn't know about her."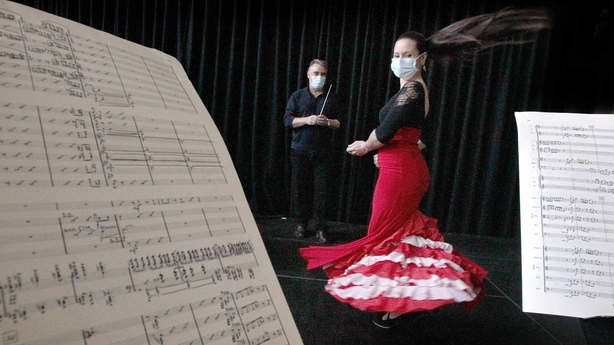 Ahead of the performance, Ms Sanchez received a number of "good luck" messages from her colleagues and residents at Oak View.
Director of Care Geraldine Donohoe said: "We are so grateful that Rebeca works with us in Oak View. Needless to say, we didn't know she was a singer when we employed her!
"Prior to lockdown, we used to have music sessions on Fridays. One Friday we asked Rebeca to sing and the residents were absolutely in awe of her. After that, any Friday that she was on, she would always entertain the residents with her amazing singing."
This evening's Friday singalong is a little different.
It was live-streamed in HD on rte.ie/culture and broadcast live on RTÉ lyric fm.
However, Rebeca remains suitably modest.
"After tonight, I'll still be back in work in Belturbet on Monday!"