The Expert Advisory Group, which has reviewed the Direct Provision process, has recommended that a new permanent system be established no later than mid-2023.
A report by the group, led by Dr Catherine Day which was established in December last year, will inform the development of a Government White Paper on how it will replace the Direct Provision system.
There are a number of key recommendations in the 214-page document.
It says Ireland needs to move away from a system that is largely reactive, which is based on regarding international protection as a temporary phenomenon.
The Advisory Group recommends that a permanent system be put in place that accepts Ireland will need to process around 3,500 new applications for international protection every year.
It also says shorter processing times for international protection applications must be set with binding deadlines for different stages in the process.
We need your consent to load this rte-player contentWe use rte-player to manage extra content that can set cookies on your device and collect data about your activity. Please review their details and accept them to load the content.Manage Preferences
The group recommends that first instance decisions should be taken within six months of the date of application. It also recommends a six-month deadline for the appeals process.
On accommodation, it says congregated and segregated accommodation of applicants for international protection needs to be ended. It says own-door accommodation sourced through the local authorities within three months of an application for protection is required.
Transition to the new system needs to start as soon as possible it says, and should be completed by no later than mid-2023.
The Minister for Children and Youth Affairs Roderic O'Gorman and the Minister for Justice Helen McEntee welcomed the report this afternoon.
The responsibility for Direct Provision has moved from Minister McEntee's Office to Minister O'Gorman's Office in recent months.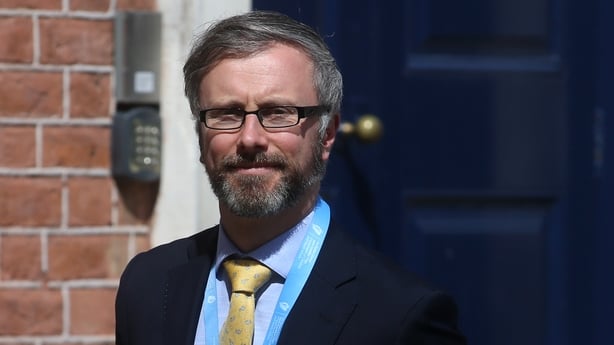 Minister O'Gorman and Minister McEntee publish the report by the Advisory Group on Direct Provision and announced a reduction in the waiting period for international protection applicants to access work.
Responding to the report, Minister O'Gorman said the Government agreed with the conclusions of the Advisory Group, adding that work has already begun on the White Paper that will set out a new model for accommodating applicants for international protection.
However, he said change will take time and the process of moving from the current system will be complex.
In the immediate term he says vulnerability assessments will be introduced and he confirmed that his department has spoken to HIQA about undertaking independent inspections of current accommodation.
An inspection process by HIQA is something which has been requested by many groups representing asylum seekers for years.
The recommendations also note that asylum seekers should be entitled to work within three months of entering the State.
The Government has also approved revised arrangements for international protection applicants to access work including the reduction in the waiting period from 9 months to 6 months from the date of first application for international protection.
This follows a review of labour market access for international protection applicants by the Department of Justice in conjunction with the Advisory Group.
Minister McEntee has said the restriction preventing people accessing employment with public health employers, subject to them having the necessary qualifications will also be removed.
These changes, she says will bring Ireland in line with the policy approach adopted in many other EU Member States.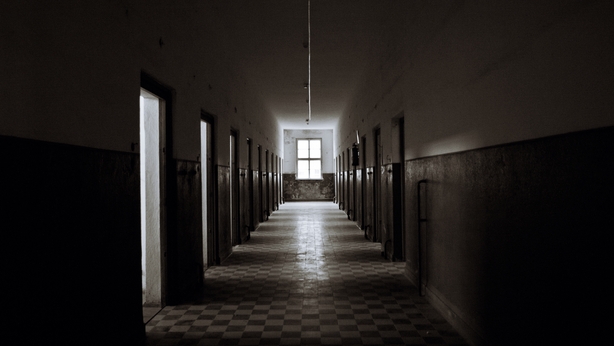 Welcoming the report, the Irish Human Rights and Equality Commission said it brings fresh thinking and recommendations on how the State needs to respond directly to the needs of those seeking international protection in Ireland.
The Commission also welcomed the Government announcement that there will be legislation brought forward before the end of the year by the Minister for Transport on ensuring access for asylum seekers to driving licences.
It said the legislation must decisively remedy current discriminatory practices, which are a bar to people securing employment.
It also says it has raised the practice of asylum seekers being excluded from accessing bank accounts as a serious one and has supported legal challenges on this area.
"We believe that action can and should be taken to remedy this by Ireland's high-street banks, as this blockage represents a further barrier to employment," a statement said.
The Movement of Asylum Seekers in Ireland, which engaged with the expert advisory group, has said that while the report makes "groundbreaking recommendations" such as the provision of housing, healthcare, and welfare payments to asylum seekers who do not stay in reception centres, there are some areas that need further consideration in the report.
While it has welcomed a 6-month statutory timeframe for processing asylum claims, it says this is unhelpful without consequences or benefit for an asylum seeker "if and when the State fails to meet this deadline".
MASI called on the Irish State to match this with a legislative provision for the granting of permission to remain to any applicant who has not received a final decision on their asylum claim within 18 months from the date they lodged their application.
It says it would end the legal limbo facing many asylum seekers and ensure that no asylum seeker spends years waiting for a decision in future.
MASI has also expressed concern over the group's recommendation that a scheme similar to HAP be set up for asylum seekers.
It says HAP users in general experience discrimination when approaching letting agents/landlords. Therefore, it says equality is required as a point of departure for homeless people and asylum seekers who are homeless.
It has cautioned against the creation of a separate scheme and argue that asylum seekers be integrated into existing housing policies and programmes for homeless people, with the necessary legislative changes to achieve this.
The group says it is evident from the report that if each of the different parties responsible for providing supports to asylum seekers does not fulfil their obligations, the proposed changes overall will not yield the desired outcome.
"The process of ending Direct Provision needs a commitment from each cabinet minister who presides over an institution that provides, or will provide, a service to asylum seekers. Without that commitment, we'll be back to another expert group in 5 to 10 years' time producing yet another report".
The UN Refugee Agency in Ireland has said the Advisory Group's recommendations will ensure a more efficient system for determining who is in need of international protection if they are implemented.
It also said the recommendations will provide a community-based model of accommodation for asylum-seekers.
The Agency said the recommendation to introduce binding deadlines in the asylum process, in particular six months for a first instance decision, represents a significant reform of the system that would enable persons in need of international protection to obtain status quickly and exit the direct provision system.
Research conducted by UNHCR shows that long periods of time spent waiting for decisions in reception centres can lead to dependency and disempowerment.
It says ending the current system of Direct Provision and establishing an entirely new system to accommodate asylum-seekers will take a number of years, as the Advisory Group acknowledges.
However, it says there are measures that can be taken now that will create a more efficient, less costly and humane asylum system that directs more time and resources to ensuring positive integration outcomes for all.
"Today's announcement on immediate reforms to the right to work, which will allow asylum-seekers to apply for permission to work if waiting for a decision on a first application for 6 months, are a positive step in this direction", it says.