A growing number of people are being subjected to financial abuse since Covid-19 restrictions were implemented, according to research published by the Banking and Payments Federation and Safeguarding Ireland.
Two-thirds of people who needed help from others to manage their money during the lockdown have not yet taken back control of their own finances.
During lockdown many people needed assistance to manage their money or access funds.
The organisation is launching a campaign that will see its members reach out to vulnerable banking customers.
RED C surveyed 1,000 people and found:
- One in 20 people surveyed experienced financial abuse during lockdown
- 19% of those people had never experience financial abuse before
- 13% of those surveyed were concerned that someone might take advantage of them financially
- 12% of people experienced less control of their finances since the pandemic began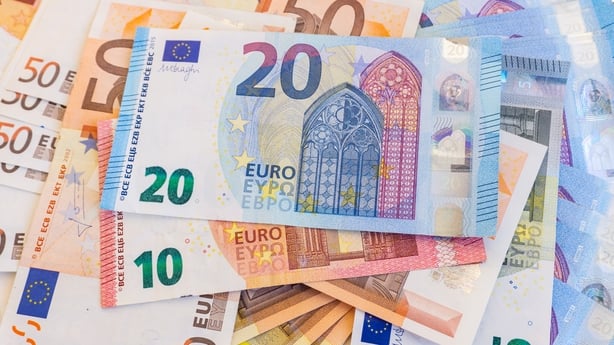 The campaign is being run is conjunction with Safeguarding Ireland, which works to protect vulnerable adults.
Both organisations are urging people to keep control of their own money if they can. They are also advising people to take back any control of managing their money which they may have given up when restrictions were at their height.
BPFI Head of Sustainable Banking, Louise O'Mahony said: "Many of those who took such action during the lockdown have not yet taken back control of their finances. People should, of course, get the help of trusted people if necessary as a short-term measure.
"However, keeping ongoing control of your own finances remains the best ongoing way to safeguard against financial abuse."
An Post and many retail banks have put in place processes and policies to help deal with vulnerable customers.
People with concerns can arrange one-to-one appointments with staff in branches and banks can offer to monitor accounts for suspicious or unusual transactions.
Safeguarding Ireland chairperson Patricia Rickard-Clarke said: "It is estimated internationally that in excess of 10% of people are dishonest in how they manage a vulnerable person's money.
"This research indicates that 5% of adults experienced financial abuse during the lockdown and that 19% have done so at one point or another in the past.
"Covid-19 raises additional challenges for the independence of vulnerable people, but the advice remains as much as possible to keep charge of your own money. Any arrangements put in place during lockdown should be reversed, as it is safe to do so."
The following tips can help reduce the risk of financial abuse:
- Avoid keeping large amounts of cash
- Use standing orders for secure payments
- Keep PIN and CVV numbers private
- Apply careful diligence to the use of joint or third party accounts