A team of divers has carried out an extensive search for Fungie, but there is still no sign of the much-loved Dingle dolphin.
The famous sea mammal has been missing for over five days now. 
There is mounting concern for the wellbeing of the dolphin, who has been an ever-present feature at the mouth of Dingle Harbour since 1983.
Today a team of divers from Mallow Search and Rescue travelled to Dingle to assist in the search. The divers focused on the coves and caves normally frequented by Fungie. A sonar scan was also undertaken at the mouth of Dingle Harbour.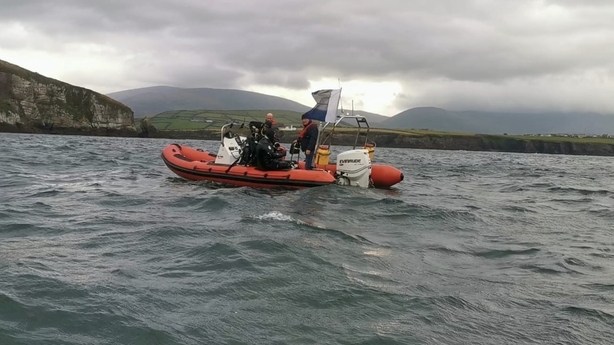 Local boatman, Gary Brosnan who facilitated the sonar scan on his boat Mám an Óraigh said he was relieved that nothing was found. 
"There's still hope. If Fungie has died there's a good chance we'd have found him in one of the inlets or caves. No news is good news," said Mr Brosnan 
"The divers did a fantastic job and the sonar scan was very effective. At one stage the sonar showed us a dark object lying on the seabed. It was about four metres and was shaped just like a dolphin. We were sure it was him. Thankfully, when the divers went down, it turned out to be a smooth rock," he added.
A number of local boats continued to search for the wild dolphin today, covering a 12km stretch of sea along the west Kerry coast.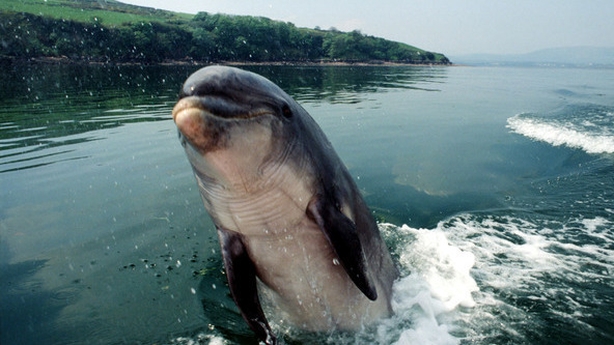 Boatmen told RTÉ News it is extremely unusual for Fungie to have left the mouth of the harbour for this length of time. 
They said the most they have ever had to search for him in the past is five to six hours. The dolphin has been missing since Tuesday. 
There was a potential sighting of him by a fishing boat early Thursday morning, but there have been no further sightings reported.
Boatman said Jimmy Flannery said the search was entering a critical period. 
"He's never been gone this length of time. But Fungie has a tendency to surprise you. He does things when you least expect it and we are hoping that he'll surprise us once more," he said. 
A wild bottlenose dolphin, Fungie first arrived in Dingle in 1983. His friendly nature and eagerness to interact with humans helped establish Dingle as a major tourist destination, with people coming from far and wide to see the lively dolphin.
Concern is growing in Dingle town, where many locals rely on the tourism spin-off generated by the dolphin. 
Up to 12 boats operate daily trips, employing over 50 people. The trips also generate substantial footfall for restaurants, pubs, gift shops, hotels and guest houses.