Chief Medical Officer Dr Tony Holohan has expressed worry after 1,012 new cases of Covid-19 were notified to the Department of Health in the past 24 hours.
This brings the cumulative number of cases here to 41,714.
There has been three Covid-19 related deaths, bringing the overall death toll to 1,824.
Dr Holohan said he us "very worried about the numbers we are seeing and how quickly they are deteriorating.
"All of today's 1,012 cases were notified to the Health Protection Surveillance Centre over a period of 24 hours up to midnight.
"The 14-day incidence rate has increased from 108 per 100,000 last Sunday to 150 per 100,000 today, which represents a 39% increase.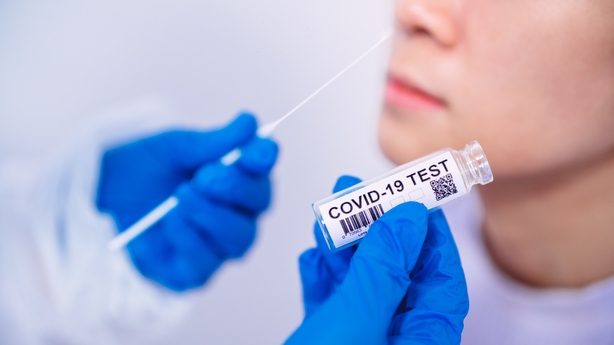 "All of the important indicators of the disease are deteriorating. For example, there has been a consistent increase in test positivity over the past week. The test positivity rate up to midnight Friday 9th October was 6.2%, which has more than doubled in less than a fortnight.
"Case numbers are growing across all age groups and throughout the country."
Of the cases notified today 511 are men and 496 are women, 71% are under 45 years of age. The median age is 30 years old.
The breakdown of the cases is: 241 in Dublin, 112 in Cork, 80 in Cavan, 72 in Meath, 66 in Galway, and the remaining 441 cases are spread across 21 other counties.
There have been 902 new cases of coronavirus recorded in Northern Ireland during past 24 hours.
As of 2pm today, 199 Covid-19 patients are in hospital in the Republic, of which 31 are in ICU.
Minister for Health Stephen Donnelly tweeted an appeal to people tonight saying: "Please try to focus on what you can do: meet very few people, wash your hands, wear a face mask, social distance, and try to take care of your mental health."
I know that Covid case numbers from today are worrying many people across the country tonight. Please try to focus on what you can do: meet very few people, wash your hands, wear a face mask, social distance, and try to take care of your mental health.

— Stephen Donnelly (@DonnellyStephen) October 10, 2020
Mr Donnelly added: "And please know that the government are acting. We are working closely with NPHET, we have secured €600m for the HSE Winter Plan to fund Covid and non Covid care, the biggest ever flu vaccine programme is rolling out, and other initiatives will be announced as part of the Budget."
The highest number of Covid-19 cases reported on a single day was 1,068 on 15 April. The deaths that day were 38.
Former health minister Simon Harris said on Twitter that "we are in a bad place" and "people are getting very sick again". 
Let's talk frankly & bluntly -we are in a bad place. #Covid19 is well & truly ahead of us. People are getting very sick again. Patients in hospitals is up. Number of patients in ICU is up. This is not a drill. We are in the midst of a 2nd wave. The path it takes depends on YOU https://t.co/c3ZKmorq09

— Simon Harris TD (@SimonHarrisTD) October 10, 2020
Mr Harris, who is the Minister for Further and Higher Education, added: "This is not a drill. We are in the midst of a second wave."
Sinn Féin's health spokesperson David Cullinane said on Twitter: "Over 1,900 cases across the island with 1,012 in the South and 902 in the North. We need an urgent all-island response - cross border testing and tracing and maximum alignment. This is a time for joined-up action, cooperation and solidarity." 
Earlier, Mr Donnelly warned that the coming months may be the "most challenging in living memory" for Ireland's health sector.
He said it is critical now that the system is stabilised.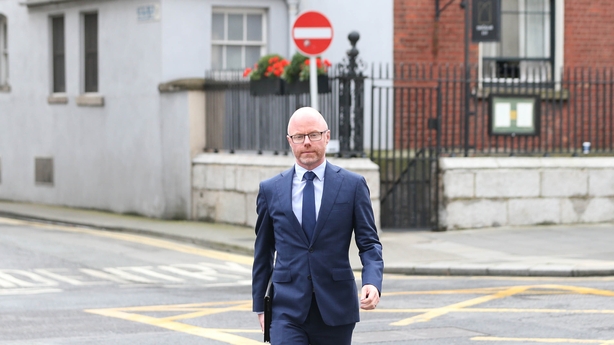 Mr Donnelly made the comments in an address to the annual conference of the Irish Hospital Consultants Association, which is being held virtually this year.
He told the delegates that Covid-19 has "turned our world upside down" and "previously unimagined changes have been required" in order to suppress the virus.
Mr Donnelly also said the Health Service Executive's Winter Plan, with funding of €600m, which was launched earlier than usual this year, is "about 15 times the scale" of last year's.
However, he said "the challenge this year is unrecognisable compared to last year".
---
---
HSE Chief Executive Paul Reid also urged people to think about their social contacts over the next couple of weeks.
In a tweet he asked people to consider who they really need to meet. "If you casually meet someone, avoid that desire to head for a chat," he wrote.
Today & for next 2 weeks, ask ourselves, who do we really need to meet? Who can we defer inviting to our home? If you casually meet someone, avoid that desire to head for a chat. Take a step back.Tough, yes. But it's avoiding more people hospitalised or in ICU. @HSELive #COVID19

— Paul Reid (@paulreiddublin) October 10, 2020
Figures also show the number of people in hospital with Covid-19 continues to rise.
The latest figures show there are 194 patients being treated this morning.
It represents the highest number since 2 June, when there were also 194 people in hospital and compares to 187 last night and 179 at the same time yesterday.
The number of patients being treated for Covid-19 in intensive care units remains stable since last night at 31.
A GP in Cork said there is now a higher positivity rate for Covid-19 in his area and doctors are seeing much sicker patients.
Dr Ronan Boland said if Level 3 restrictions worked today, things are going to get worse before they gets better there.
Speaking on RTÉ's Brendan O'Connor programme, Dr Boland said he is not sure whether imposing fines will make a huge difference but people are trying to do their best.
He also said advice around visors needs change as it is not fully understand among the public.
Meanwhile, a new system of graduated fines is to be introduced to ensure compliance with public health aimed at suppressing the spread of the virus.
The system will be used when people breach regulations, such as not wearing a face covering when required. 
The decision was agreed by the Cabinet Sub-Committee on Covid-19 yesterday evening.
It is understood the scale of fines was not decided.  
Legislation will now be drawn up by the ministers for health and justice.