A 140-page transcript released by the Judicial Council a day after the publication of the Denham Review details a question and answer session between Supreme Court judge Seamus Woulfe and the former Chief Justice Susan Denham.
It offers a rare insight into an unprecedented procedure set in train earlier this year after the controversy surrounding the attendance of Mr Justice Woulfe at the "golfgate" dinner.
The lengthy exchanges outline how Seamus Woulfe and his legal representative robustly defended his decision to attend the Oireachtas Golf Society event in Clifden, Galway, the events that led to his apology and his view, in hindsight, of the entire controversy.
In disclosing the transcript a day after the publication of the report, the Judicial Council has provided a further degree of transparency in an unprecedented ad hoc process to inquire into the behaviour of judge.
The transcript shows how Judge Seamus Woulfe's senior counsel cautioned against allowing a "populist view" to inform the opinion of former Ms Justice Susan Denham in her review of his attendance at the golf dinner at the Station House Hotel.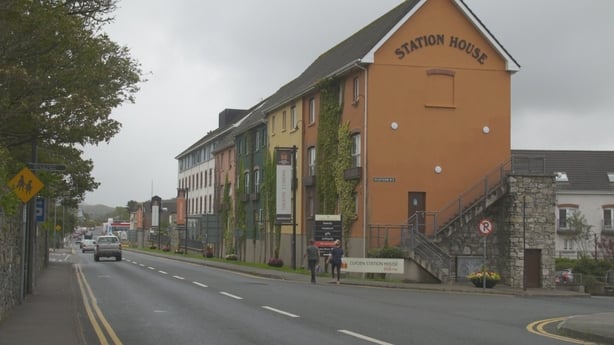 It shows how Mr Justice Woulfe and his representative criticised media reports of the event and claimed he had been "prejudged" by politicians, the media and even other judges.
Mr Justice Woulfe's legal representative argued that judges should not be assessed in the same way as politicians.
Senior Counsel Michael Collins suggested the views of Ms Justice Denham in her report could not be informed by the "feeling of the populist view ... as to why politicians should resign..."
He said judges were "not in the popularity business because they are not elected", adding that judges were in a totally different position with huge constitutional dimensions.
In his answers to questions put by Ms Justice Denham, Mr Justice Woulfe said he had suffered vilification in the media and with the benefit of hindsight, would not have inflicted that "unjust attack" on his good name or on his family, friends and colleagues.
He said he had been prejudged by the media and politicians and named one person, whose name was redacted from the transcript of the meeting. He said he may even have been prejudged by some of his colleagues.
Mr Justice Woulfe went on to refer to his first law lecture in Trinity College in 1980 and said the important thing he learned from that was "you do not prejudge people".
He said the media and politicians did not know the facts and showed no interest in knowing them. He said he did not regard himself as part of an elite that is above the guidelines as had been described in the media.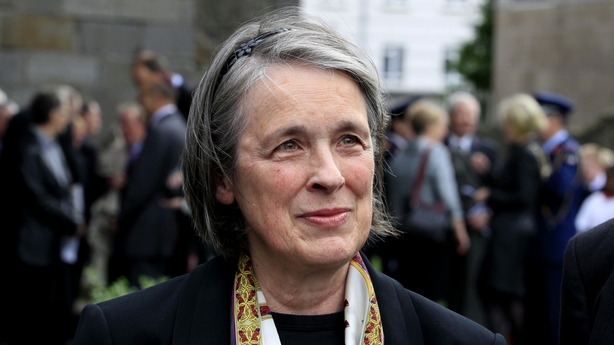 In his opening submissions on behalf of Judge Woulfe, Senior Counsel Michael Collins said calls for his resignation seemed "ludicrous" and had been "whipped up in social media". He said judges could not be "hounded out of office by ill-informed comments which create a firestorm".
Judicial independence required "that we are not going to be hounded out of office for no good reason, because if that is the case then where do we stop?", he said adding that it was a "potentially dangerous thing".
On the issue of Covid regulations, Judge Woulfe said not a single person had raised a concern about the Covid issue in relation to attending the dinner. His understanding was that anyone who played golf but did not attend the dinner was due to "logistical reasons" rather than a concern over Covid regulations.
Asked by Ms Justice Denham if he had no sense that people were concerned and refusing to go to the dinner he replied: "Zero. Zero sense."
Asked about the opening of a partition between the room he was in and an adjoining room where fellow diners at the event were eating, Mr Justice Woulfe said he did not notice it. He also responded: "I never saw it. And I was tired and, you know, I was chatting, I'd had a few glasses of wine and it's the end of the night ... and I mean ... what was I supposed to do if I had noticed?"
Ms Justice Denham said she supposed it came back to whether there were a few times that "maybe [he] should have considered whether [he] should have gone to the dinner".
Mr Judge Woulfe said it was "totally artificial and ridiculous to almost suggest as a guest who's never seen the guidelines, doesn't know exactly what they say, any guest - whether he is a judge or not -  should suddenly take on the role of policeman towards the end of a function they're a guest at, risk extreme discourtesy to your host. And where does it stop? Jump in there."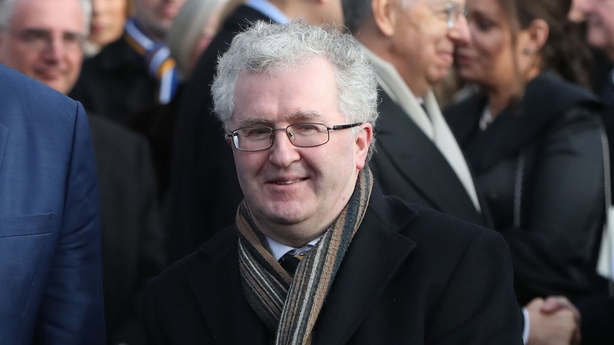 The transcript also shows how Mr Justice Woulfe said there was nothing he had learned since to suggest the golf event was anything other than a purely social and recreational event similar to the annual Bar Council chairman's dinner where judges and politicians mix socially.
Earlier in the meeting, he pointed out to the former Chief Justice Denham how she herself would have attended Bar Council dinners and sat at the same table as Government ministers. He also said he hoped the judicial council would still allow judges to play golf with the Oireachtas Golf Society.
"I'll be an advocate for that position ... some people may think it's not appropriate and we'll have to argue it out. But where does that stop? Is that the end of (Bar Council) chairman's dinners?... what's the difference between a member of the Royal Dublin Golf Club being in a four-ball with a politician in his club? You know? But that's another day's work."
Mr Justice Woulfe told the former Chief Justice that he was "absolutely dumbfounded" and "shocked" when he heard that Dara Calleary had resigned as Agriculture Minister, a result of his attendance at the event.
He said he was trying to rack his brain and wondered if there was something he had missed. He said he could not think of any breaches by him, except he said that he "maybe didn't social distance a hundred per cent perfectly all through the night".
Mr Justice Woulfe said he spoke to one or two people and decided to make an apology - because one or two other people had made apologies - for "any unintentional breach" of any guidelines on his part.
He said he was a bit hesitant about doing it because he wasn't sure what he was apologising for. He said if it was still the case that there was a breach on his part he apologised again. But he said it was fair to say that it appeared there was no breach of the regulations by the organisers, let alone by him.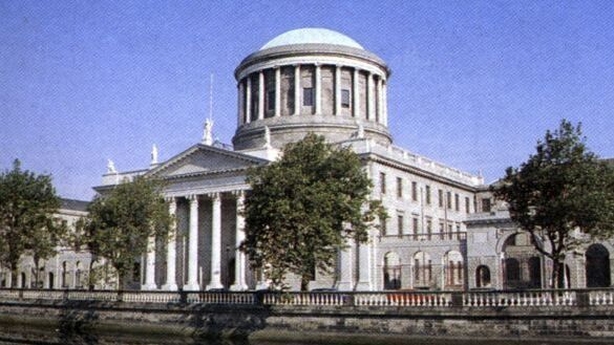 Mr Justice Woulfe blamed much of the controversy on "all the lies in the media". He said the assertion in media reports that people knowingly attended a dinner where the number of people breached regulations was "one of the biggest lies we've ever had" and a "national act of self destruction".
He said there was a "complete lack of fair procedures" by the media and numerous politicians. He told Ms Justice Denham he was relying on her to vindicate his good name. She replied: "Well now, let's just keep going."
He was also keen to know when Ms Justice Denham might complete her inquiries, stressing that he was due to take up his position on the Supreme Court bench at the beginning of the new legal term on 5 October.
In her report, Susan Denham found that Seamus Woulfe did nothing to justify calls for his resignation and said such a step would be "unjust and disproportionate".
The Supreme Court has accepted Ms Justice Denham's conclusions and begun the informal process to resolve the matter as recommended by her. Mr Justice Woulfe had been named at an earlier stage, on a panel of judges due to hear a case in the Supreme Court on Tuesday.
But he is no longer named on that panel and his name does not appear on the current Supreme Court list of cases for hearing. It is understood he is due to meet the Chief Justice early next week.