We all remember where we were that fateful day in March when the then Taoiseach Leo Varadkar speaking in Washington sent back the message to Ireland that the country's schools would close the following day.
For many, this marked the start of painful uncertainty in our lives; from that moment, the country was forced to adapt.
And as the country continues to grapple with the pandemic, the health and economic challenges have reshaped our daily experiences in ways both small and large.
But the unexpected disruption has also provided an opportunity to compare and contrast the lives we had prior to Covid-19 - and perhaps a rare chance to reflect on the life we anticipate or hope will emerge in the future.
Against this backdrop, RTÉ contracted research company Behaviour and Attitudes to conduct a major piece of research to better understand the experience, views and attitudes of people living in Ireland during the pandemic to form the basis of a special RTÉ broadcast - The Next Normal.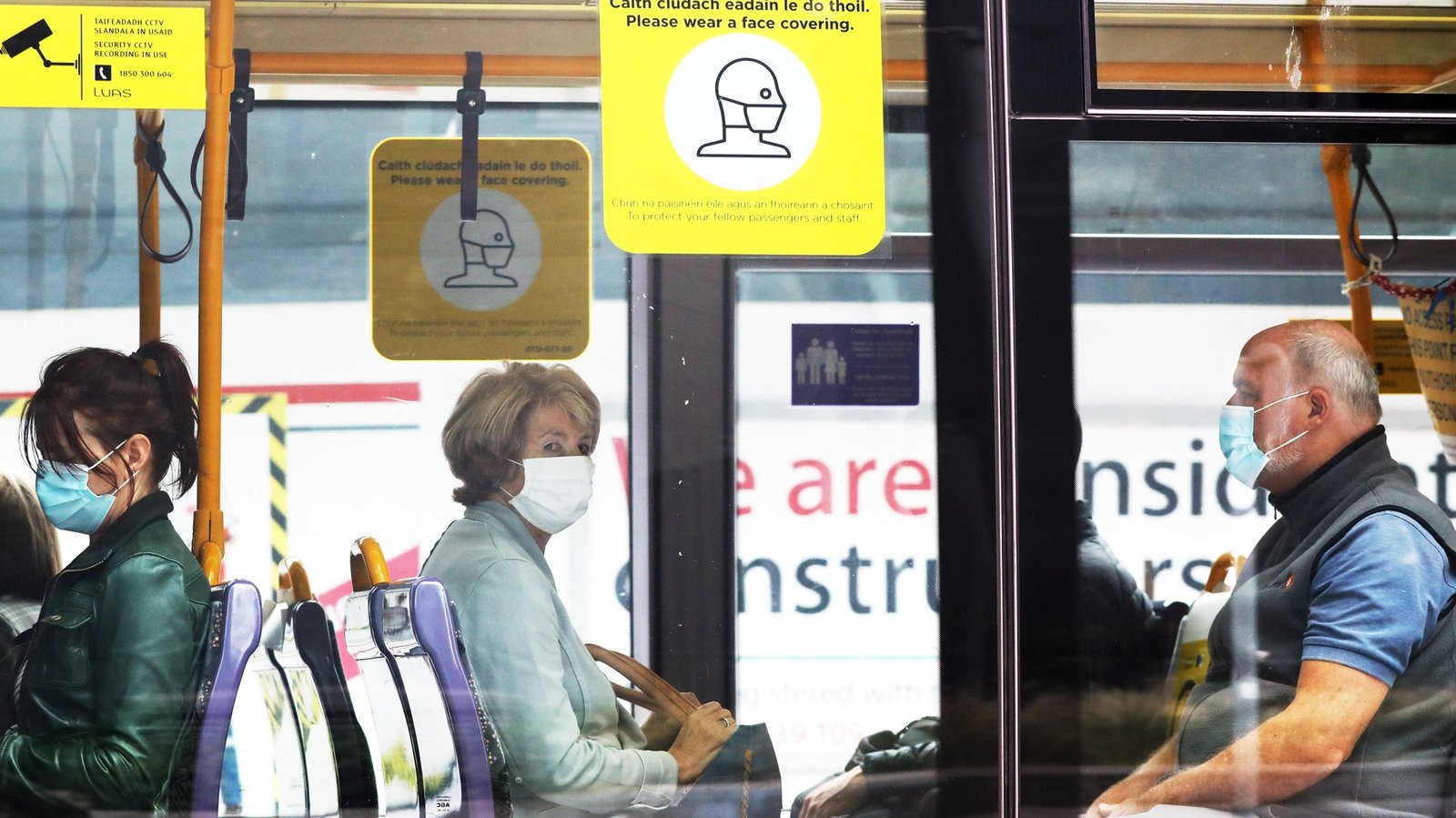 The polling took place after schools went back, as the controversy over the Oireachtas Golf Society dinner hit the headlines and counties Kildare, Offaly and Laois had experienced further tightening of restrictions.
The poll gauges individual and household experiences. It asks questions about how this tumultuous period has affected mental and physical health, feelings around job security, the future and the development of a vaccine.
Did being stuck at home bring us closer together or push us further apart? How did the situation change life as we knew it, socially and at work? How did this monumental interruption to normal life impact on how we felt about family, finances, the virus itself and the future of Ireland?
In many respects, the poll also challenged the well-ventilated theory of whether "we're all in this together" from an experience point of view.
This, of course, is only a snapshot in an important time of our history. It is by no means a measure of the full experience; Ireland is not "out the other side" and looking back on events. But what is clear, is that lives have been changed drastically.
In the weeks leading up to a critical Budget 2021, and as we face into a Christmas like never before, the goal of The Next Normal has been to reflect what has happened to date during this pandemic.
What we discovered about how the country is feeling is fascinating. In fact, a nuanced, and in some respects contradictory picture emerged from the data.
One striking feature of this survey is that an overwhelming 83% of respondents said that "being connected to other people" has become more important since Covid began; 86% said the same about family.
But that doesn't mean that Covid hasn't taken its toll on many of us. Another striking feature is that apart from Covid itself, mental health issues were in the top three concerns for 25% of people versus 23% for housing-related.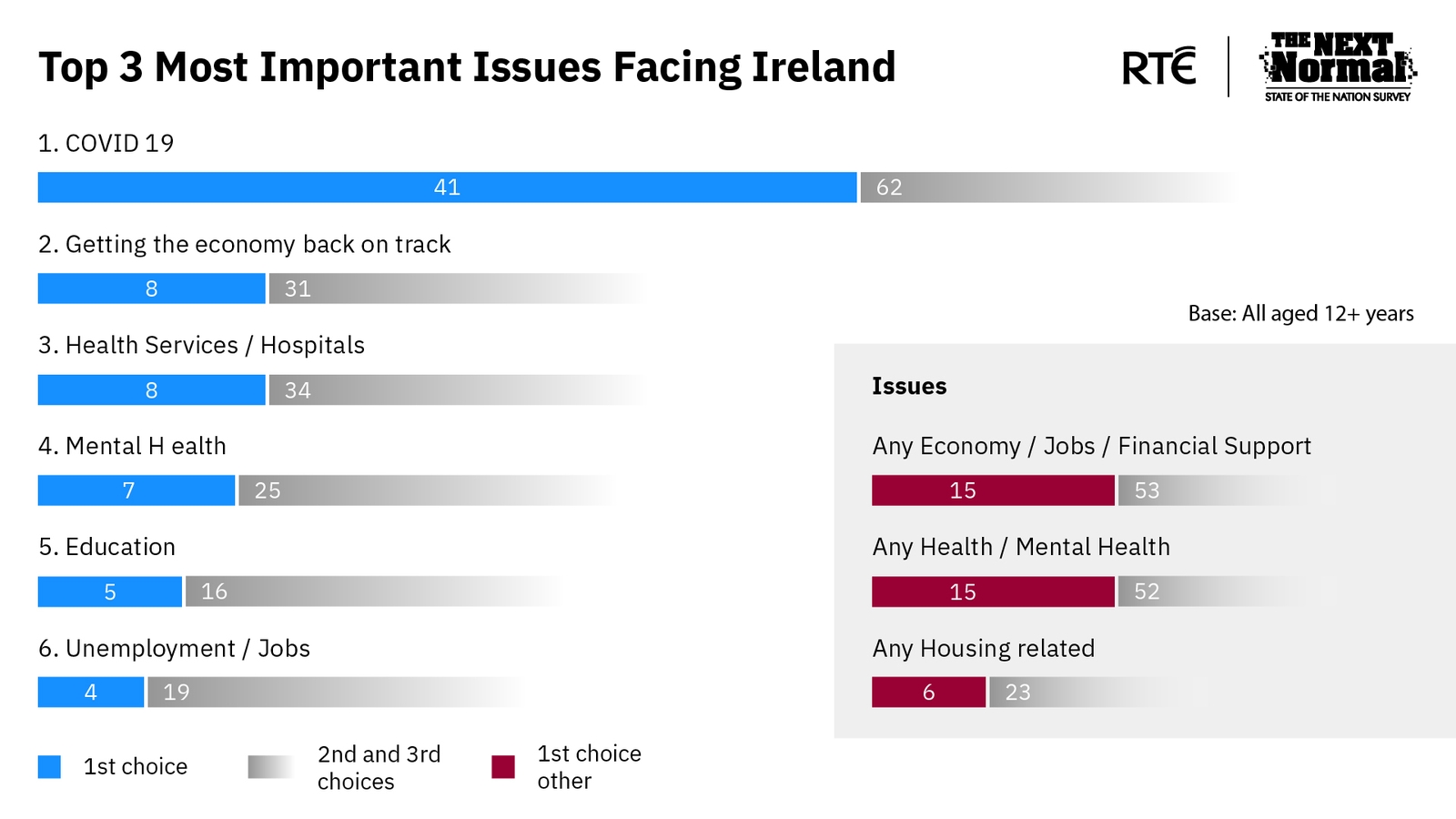 At 30%, women were more likely to consider mental health a concern, as opposed to 21% for men.
Managing Director of Behaviour and Attitudes, Luke Reaper, said: "In terms of the top issues facing us as a nation, apart from Covid (62% feel this is the top issue), the top three other issues are the economy (31%), health services/hospitals (34%) and then we have one quarter of people stating mental health (25%). We have never seen mental health appear this high up as a priority for the country.
"To further compound the importance of mental health, the subject has even higher priority on a personal level. After Covid, the top three personal priorities for people are health service/hospitals (33%), getting the economy back on track (26%) and mental health (25%).
"Therefore, mental health is vying with the economy as the second personal priority for people. We have never seen this before – this is new territory for Ireland."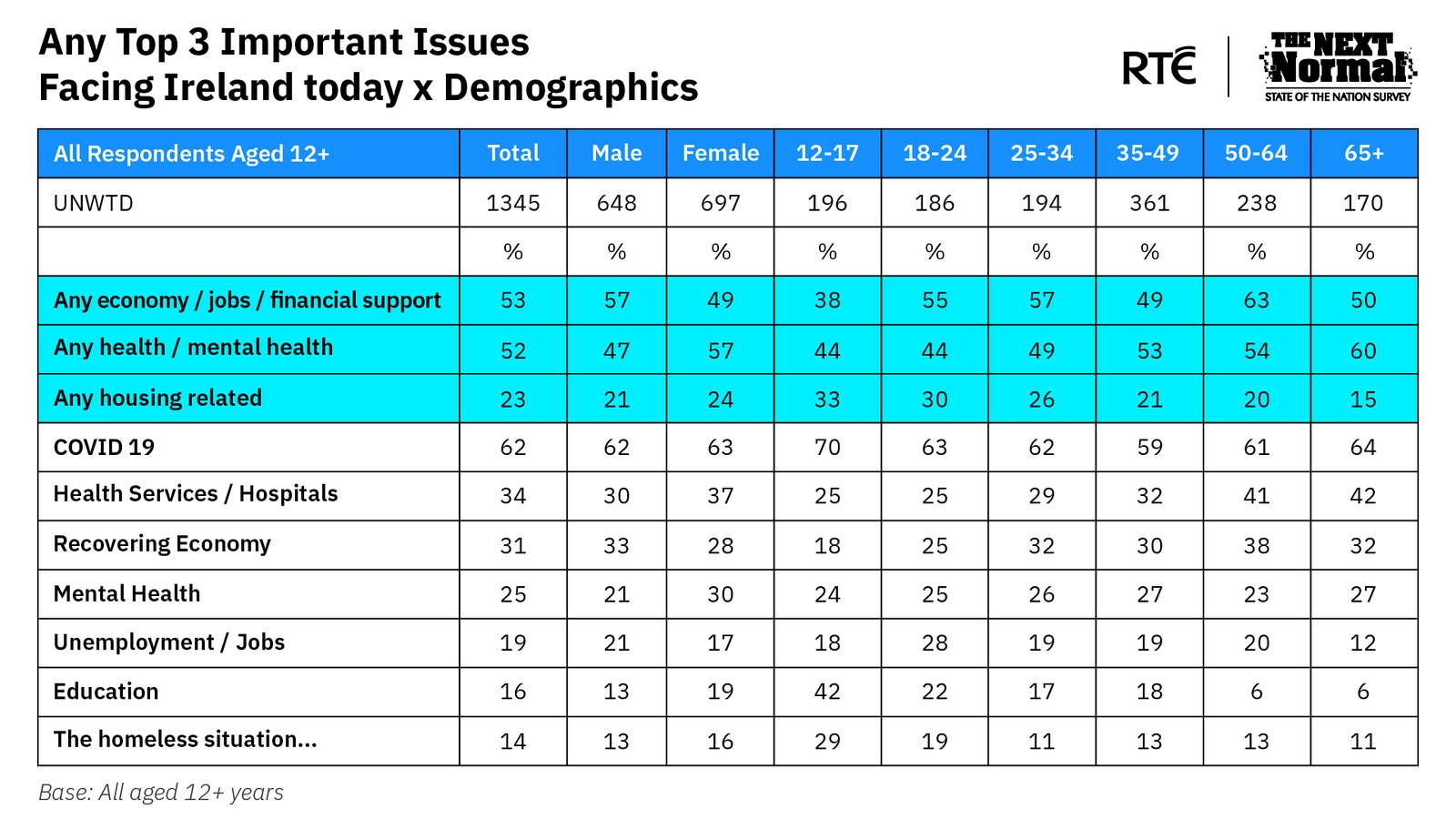 Meanwhile, there was a difference in perspective based on where people live. For example, mental health concerns are weighted in the poll as of greater significance for people living in Dublin.
Some 14% of survey respondents also said they were drinking more alcohol in the last six months, with others citing increased use of both hard and soft drugs. Is this evidence of "coping" mechanisms because of the stress of living with Covid?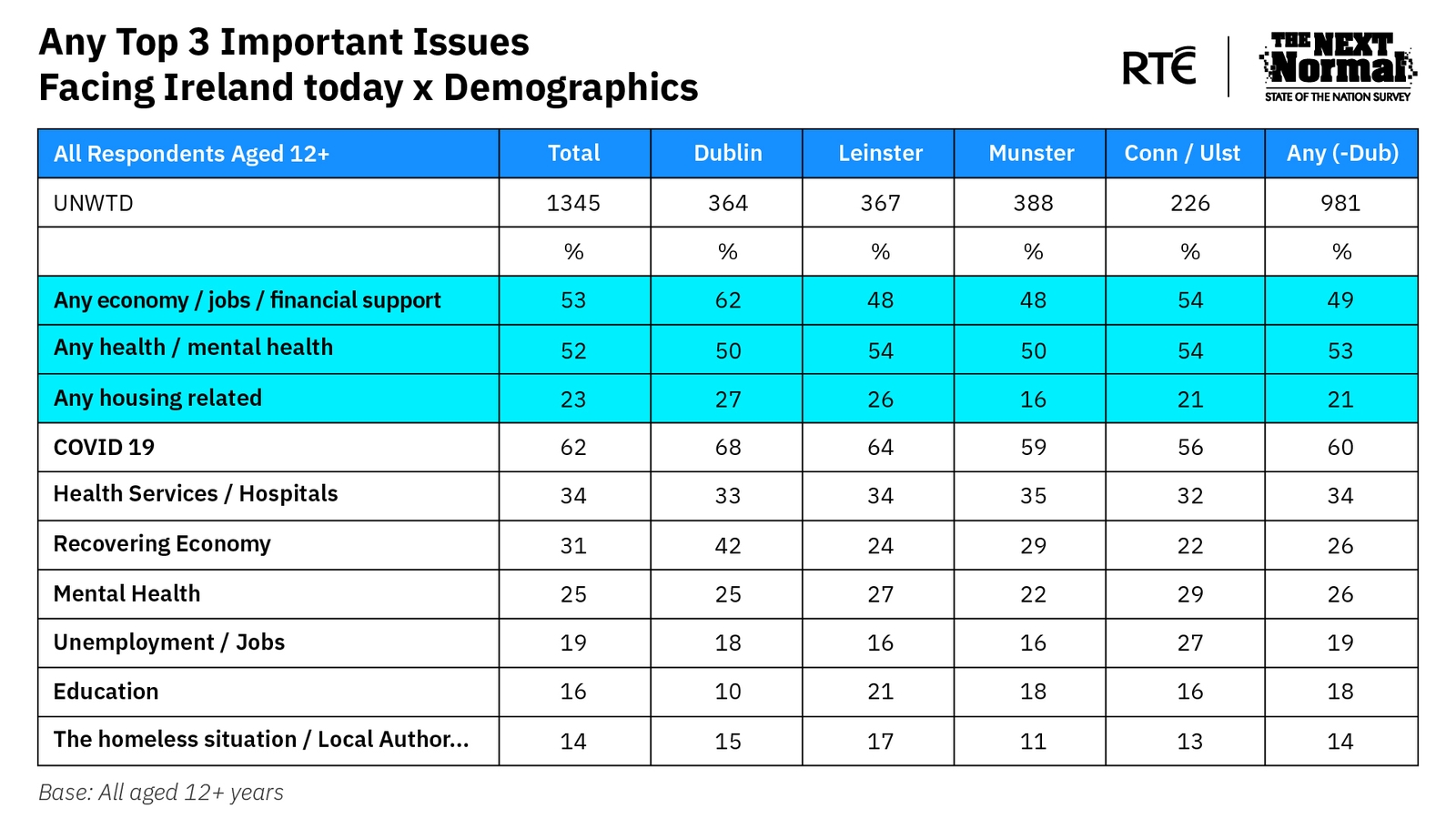 Dubliners responded differently to other aspects of the poll as well. The economy was in the top three concerns for 62% of respondents in Dublin, compared to 49% outside Dublin. Similarly "getting the economy back on track" was a priority for 42% of people in Dublin versus 26% for those outside Dublin.
More than half of the respondents (58%) said they are looking for some change kind their life post-Covid - but they are not looking for a big change. Those lifestyle tweaks included looking to give a greater priority to family, children, nature and the environment, while also being more prudent about money.
Aside from reflecting on their immediate situation, respondents were also asked to do a bit of crystal ball gazing as well.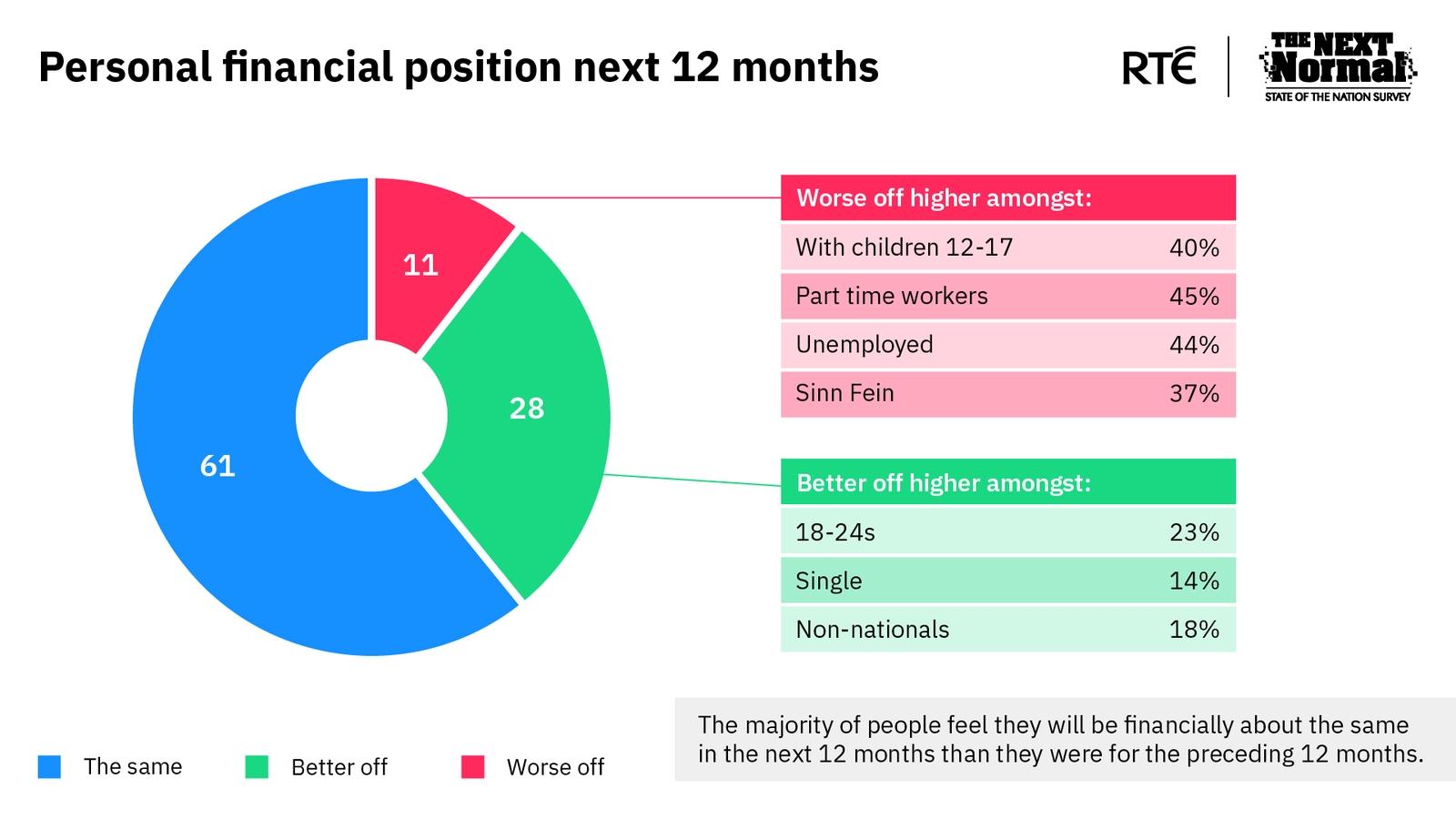 What emerged is that the worse off financially people were, the more they expect their position to worsen further. At 40%, those with children aged 12-17 were more financially pessimistic than others.
Working from home has been promoted as a protection measure to help us limit social contacts and virus spread. In reality it's not something everyone can do, with professionals far more likely to be able to do their job from home. The chart below shows that ABC1s are far more likely to work from home (35% versus 22% overall).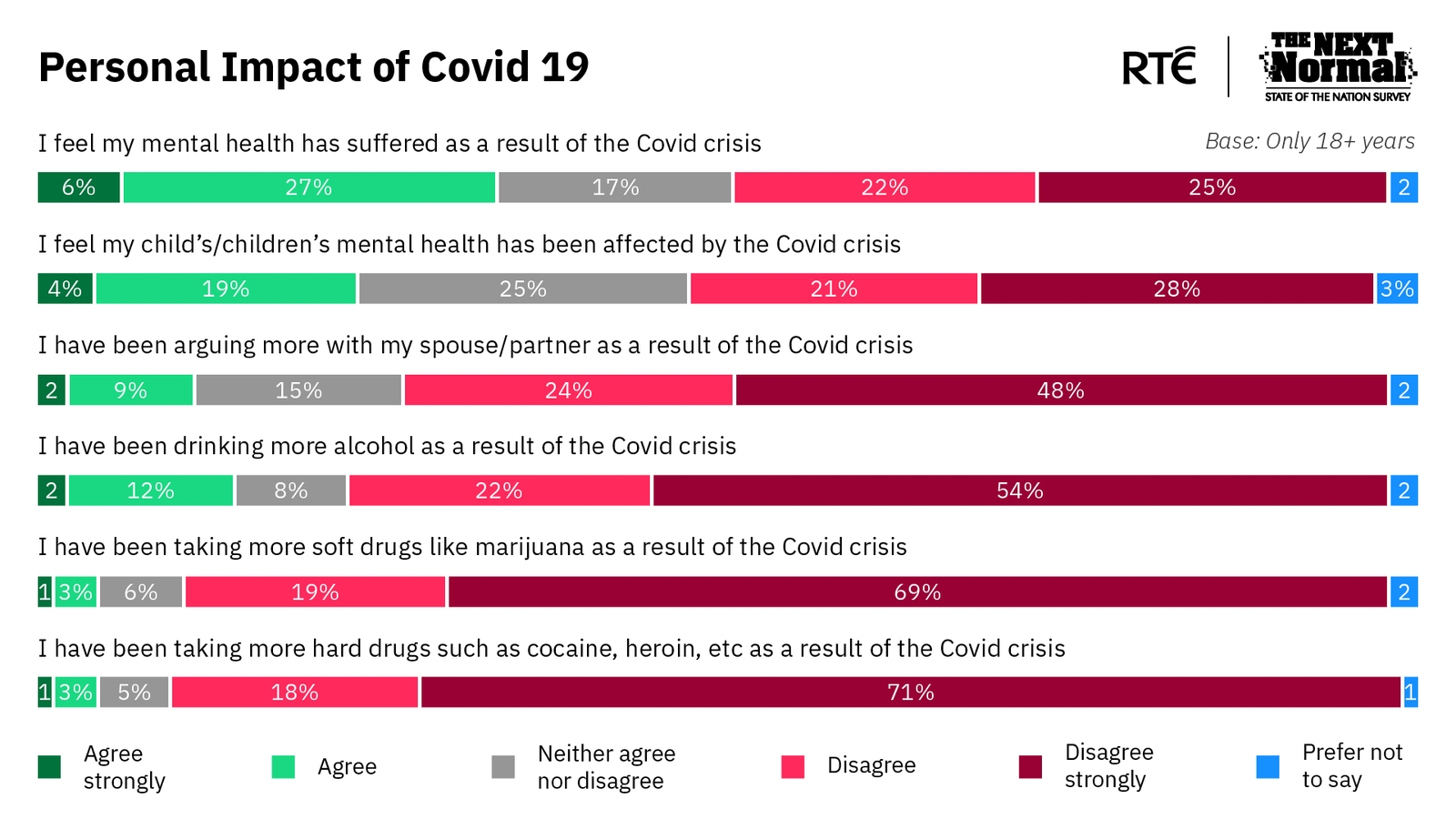 Then there's something we can all agree on - the fear. Of those questioned, 78% were "concerned" about contracting the virus, with 49% "very concerned" or "extremely" concerned.
When drilling down into the anxiety about the virus, mental health was the second biggest concern around Covid - higher than physical health and much higher than worries about a recession.
In fact, a third of those polled said their mental health had already suffered (that's worth highlighting) during the pandemic, with people in Dublin more likely to have experienced mental health problems over the last while.
Overall, and perhaps surprisingly, a massive 80% of people are still satisfied with life since Covid began. Only 18% dissatisfied. But 45% of part time workers and 41% of unemployed understandably said they were dissatisfied.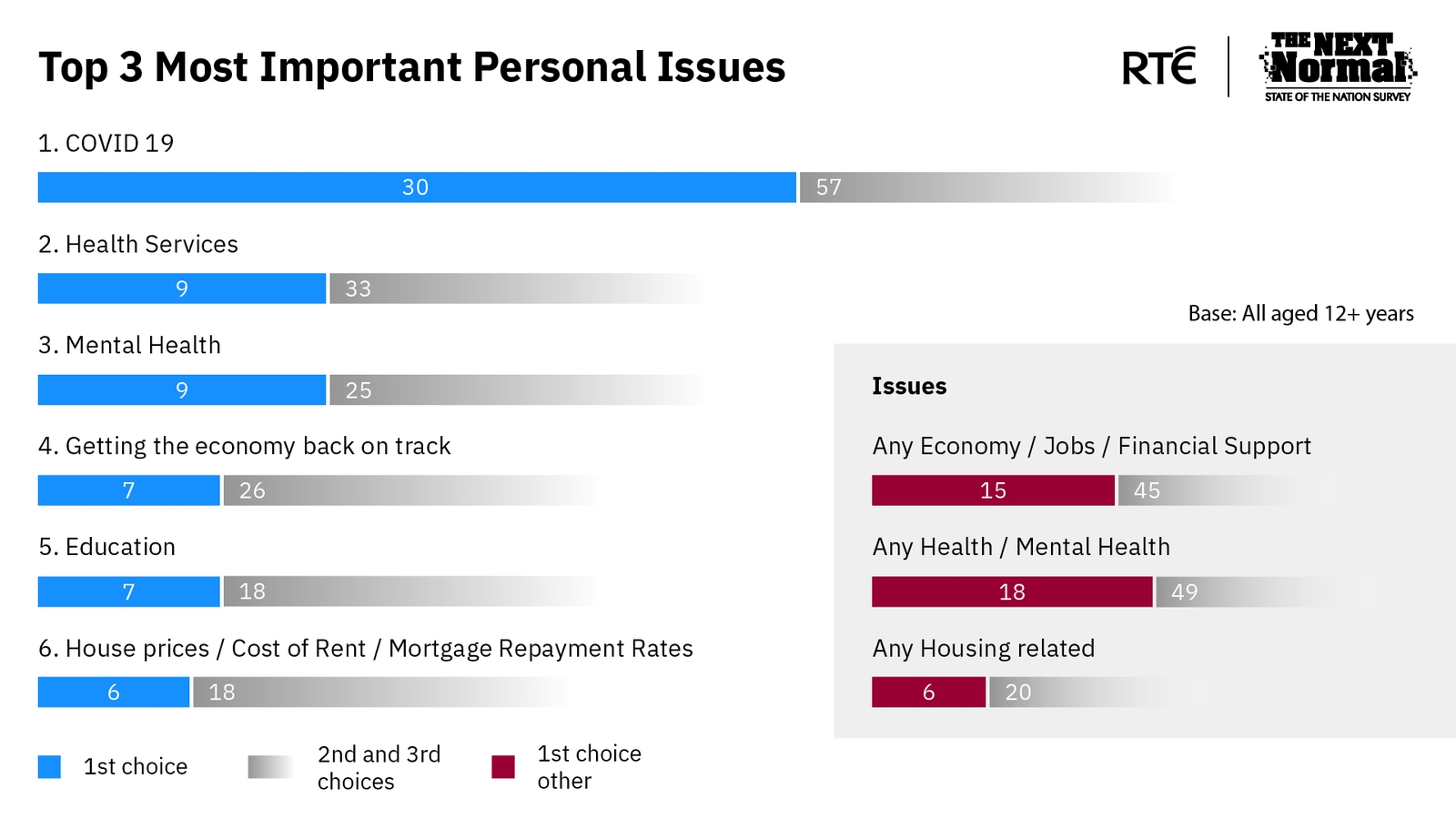 It is clear this humanitarian emergency has led to 35% of people reassessing their lifestyle, with respondents saying they now give greater priority to family, nature, exercise, mental health and saving money. They also now place less of a priority on holidays, going to pubs and eating.
They are still quite understandably nervous about what lies ahead for themselves, their families and society at large - 79% said they were concerned about public debt and 61% expect cuts in health, social welfare and education. 80% expect increased taxes.
You can watch a special RTÉ One broadcast The Next Normal on RTÉ One at 9.35pm tonight where presenters Miriam O'Callaghan and Mark Coughlan will reveal some of the top findings.