Almost a third of people in Ireland (32%) would not take the first publicly available EU approved Covid-19 vaccine, according to a new national poll commissioned by RTÉ.
The survey examined how people across the country have adapted since the start of the coronavirus crisis.
It asked people aged 12 and over about their outlook in areas such as mental and physical health, the economy, finances, family and going back to work and school.
There were 1,345 people who took part in the survey, which was undertaken by Behaviours and Attitudes on behalf of RTÉ.
A focus on mental health and a desire for change in our lives were strong themes in the results.
A third of people (33%) said their mental health has suffered in the last six months.
Over half (57%) of respondents said they are "re-evaluating what they are doing with their lives" since the pandemic took hold in March.
The results also showed that some positives came out of the lockdown with 90% of teenagers saying they value their family life more now.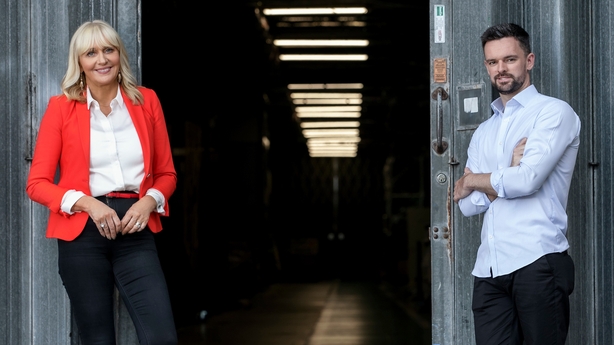 Looking to the future, the survey asked people would they take the first publicly available EU approved vaccine for Covid-19.
While 56% said it was likely they would take the vaccine, 32% said they would be unlikely to take the vaccine and 12% said they did not know.
We need your consent to load this rte-player contentWe use rte-player to manage extra content that can set cookies on your device and collect data about your activity. Please review their details and accept them to load the content.Manage Preferences
The Managing Director of Behaviour and Attitudes said the survey revealed that three out of four people are still concerned about catching Covid-19 and the virus is still viewed as a personal priority for people.
Luke Reaper added that 41% of parents with children aged 12 to 17 felt their children's health has suffered as a result of the pandemic.
Speaking on RTÉ's Morning Ireland, Mr Reaper said that the pandemic has delivered a social experiment that we have never witnessed the like of before, and has been a hugely daunting task for governments.
The survey included over 260 individuals in Northern Ireland, he said.