The global death from Covid-19 is nearing one million, according to the Johns Hopkins University tally, with the United States, Brazil and India accounting for almost half of the world's virus-related fatalities.
However, according to a toll published by AFP, that number has already been passed, as reports showed the disease had claimed the lives of 1,001,093 victims by this morning.
The pandemic has also ravaged the world economy, inflamed diplomatic tensions and upended lives from Indian slums and Brazilian jungles to America's biggest city.
Sports, live entertainment and international travel ground to a halt as fans, audiences and tourists were forced to stay at home under strict measures imposed to curb the contagion.
We need your consent to load this rte-player contentWe use rte-player to manage extra content that can set cookies on your device and collect data about your activity. Please review their details and accept them to load the content.Manage Preferences
Drastic controls that put half of humanity - more than four billion people - under some form of lockdown by April at first slowed the spread, but since restrictions were eased, infections have soared again.
The current total number of cases worldwide now stands at over 33 million.
Madrid widens restrictions
A million Madrid residents have now been placed under partial lockdown as the region moved to slow the spread of new infections, drawing fire from the Spanish government for not going far enough.
The city and the surrounding region is at the epicentre of a second wave of coronavirus that is sweeping Spain, which has claimed more than 31,000 lives and infected over 700,000 in the highest infection rate in the European Union.
Since midnight, the new measures impose mobility restrictions on another 167,000 people who can only leave their neighbourhoods for work, school or medical reasons. But they are not confined to their homes and can move freely within their district.
Police were conducting random checks to ensure compliance with the new rules, which now apply to nearly one in six of the region's 6.6 million residents.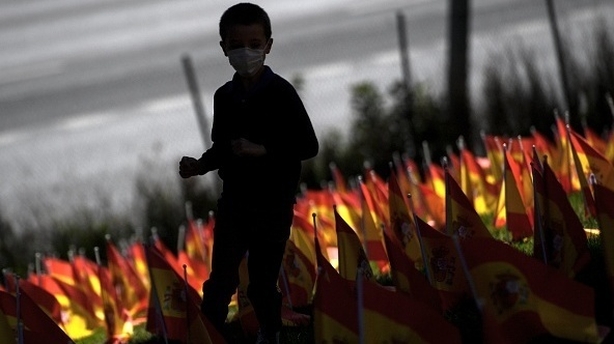 An initial confinement order affecting 850,000 people was rolled out a week ago, largely affecting working-class areas in the city's southern suburbs where on Sunday hundreds turned out in protest over what they see as discrimination.
Since the central government ended its state of emergency on June 21, responsibility for public healthcare and managing the pandemic has been transferred to Spain's 17 autonomous regions.
But the central government is deeply unhappy with the regional government's handling of the crisis in Madrid, epicentre of the outbreak in Spain, urging its leaders to adopt more drastic measures and threatening to step in if they refuse.
India coronavirus cases pass six million
India has reported its six millionth coronavirus case as it surged closer to the United States as the most-infected nation, and authorities pressed ahead with reigniting the economy.
The vast nation is home to 1.3 billion people, some of humanity's most densely populated cities and a feeble health care system, and for several weeks it has reported around 90,000 new cases daily - the highest in the world.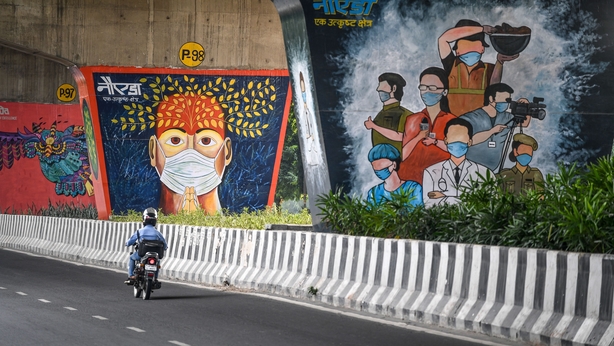 The latest health ministry data showed a rise of 82,000 cases, taking the total to 6.1 million and closing the gap on the United States, which has recorded 7.1 million infections. The country could leapfrog the US in the coming weeks.
India has a much lower death rate than other worst-hit nations with almost 100,000 fatalities so far - fewer than half the grisly toll of 205,000 recorded in the US, which has roughly a quarter of the population. Brazil has meanwhile recorded 140,000 deaths.
---
---
Prime Minister Narendra Modi has called on people to keep wearing face coverings when they ventured outside of their homes.
"These rules are weapons in the war against corona. They are potent tools to save the life of every citizen," Mr Modi said during his monthly radio address yesterday.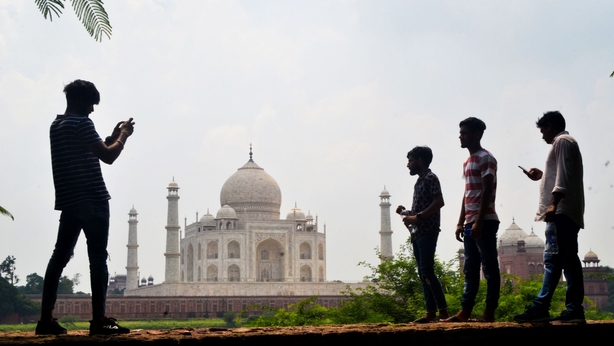 The virus initially hit major metropolises including financial hub Mumbai and capital New Delhi, but has since spread to regional and rural areas where healthcare systems are even more fragile and patchy.
The government is however unlikely to reimpose major restrictions after a lockdown in March battered the economy and wrecked the livelihoods of millions of people, particularly the poor.
Some schools have now reopened, and trains, metros, domestic flights, markets and restaurants have been allowed to operate with some restrictions. The Taj Mahal also opened again for tourists this month.
Concerns grow in Germany as cases on the rise
In Germany, Chancellor Angela Merkel has expressed concern about sharply rising new coronavirus infections and urged citizens to keep to strict hygiene measures including masks if social distances cannot be maintained.
"The development of infection numbers is of great concern to us," spokesperson Steffen Seibert said, adding: "We can see from some of our European friends where that could lead".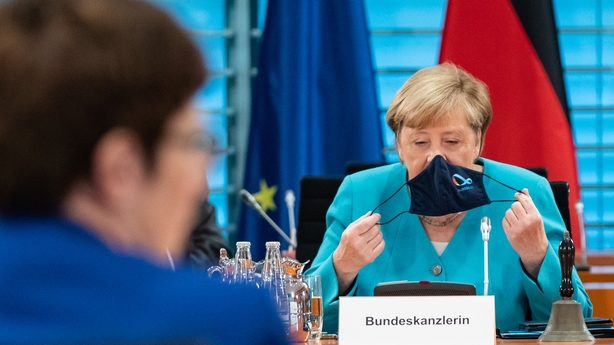 In a meeting with her CDU party's top brass, Chancellor Merkel had warned that new infection numbers - currently at around 2,000 a day - could leap to 19,200 daily by Christmas if the trend "continues in this way," party sources said.
Beijing passes law to protect medical whistleblowers
Beijing's city government will protect "non-malicious" medical whistleblowers under a new law, passed months after a Chinese doctor was punished for sounding the alarm at the very beginning of the Covid-19 pandemic.
China's leaders suffered a rare wave of public outrage after ophthalmologist Li Wenliang died of the disease in Wuhan, the city where the coronavirus first emerged late last year.
He had attempted to warn authorities about the new infection but was instead reprimanded for "spreading rumours".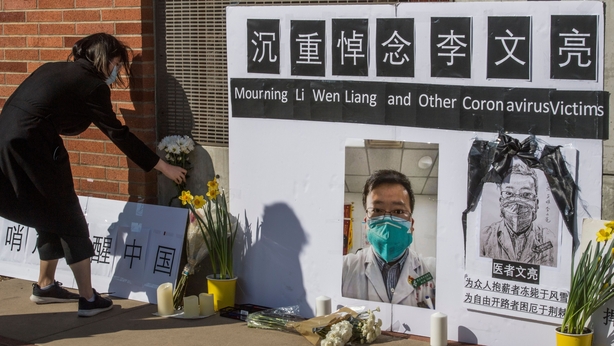 Other medical whistleblowers in Wuhan later told Chinese media they were punished by government officials for discussing the outbreak without permission from superiors.
The new Beijing law, which came into effect from Friday, states that anyone whose tip-offs are later verified would be rewarded, and suffer no penalties.
But the regulations do not cover anyone "fabricating or deliberately disseminating false information" about developing public health emergencies, according to a government notice on Saturday.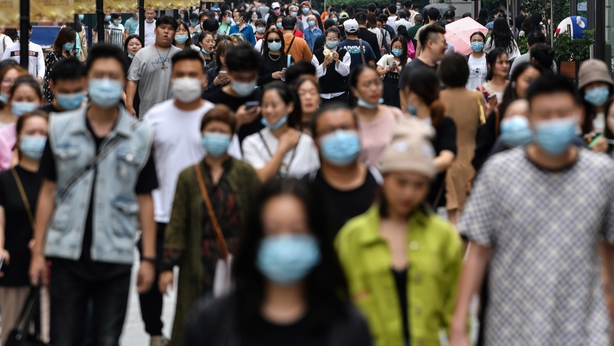 The new legislation is similar to a public health emergency law passed by Shenzhen municipal government in August, which also vows to protect "non-malicious" whistleblowers from legal consequences - the first of its kind in China.
Since the initial outbreak in January, Chinese authorities have waged a crackdown on Covid-19 rumour-mongering, investigating and detaining hundreds across the country.
Separately, as the global death toll hit one million - and with resistance to the threat of new lockdowns building from London and Madrid to Melbourne - China has been celebrating its emergence from the virus.
However, in Wuhan where the virus first emerged late last year, people expressed sadness at the continuing global impact of the pandemic.
The virus was felt sharply in the city of 11 million with 50,340 confirmed cases and 3,869 deaths - the most infections and fatalities in China.
But there have been no new cases in the city since May, and many in Wuhan now question the global response to a pandemic which China appears to have successfully stifled for now.