A new report from the International Registry of Organ Donation and Transplantation show Ireland now has the sixth-highest rate of lung transplants in the world.
However due to the Covid-19 pandemic only 11 lung transplants have taken place so far this year.
Figures show that 38 lung transplants were carried out in Ireland last year. In 2018, 28 lung transplants were performed.
The transplant programme has continued at the Mater Hospital throughout the pandemic however a spokesperson said that "like many aspects of our health service, Covid-19 has had an impact on the programme".
Figures from IRODaT show that the rate here is now 7.75 per million population, putting Ireland ahead of countries such as Australia, France and Switzerland and on a par with the US.
Carole Gilliland from Rockcorry, Co Monaghan is among those who have received a transplant. The primary school teacher, who has cystic fibrosis, received a double lung transplant in June 2018.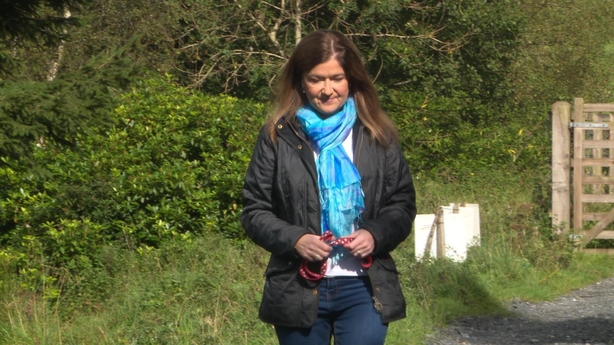 She said: "It was a very daunting prospect at the time because really when you think about having a transplant, you realise at that stage, there's no other hope for you, that's your last chance at survival."
Ms Gilliland received a call in June 2018, which changed her life.
Ms Gilliland said: "We were so ready for that. I was ready, I was prepared. I wanted to have that chance and I had my double lung transplant on the 24 June 2018."
The transplant has transformed her life and she is frank in explaining that she would not be here today, without the transplant.
She said: "My life has been transformed, my family's life has been transformed. I can just get up and go. I'm not attached to oxygen. The freedom I have now, that I didn't have a few years ago is amazing.
"I haven't looked back since I had the transplant. I've been very lucky. My health has been wonderful."
Ms Gilliland has praised the transplant team at the Mater Hospital in Dublin, where she treated.
She added: "The whole team put me back together and gave me life. This is where I am today, being able to be out and about, being able to have a life."
Experts hope the rate of lung transplants will continue to grow.
Hossein Javadpour, Director of the National Centre for Heart and Lung Transplants at the Mater Hospital said: "The dedicated team here at the Mater has introduced several innovations which have both increased the number of organs available for transplant and also improved the outcomes for our patients, including the introduction of Ex-Vivo Lung Perfusion where donor lungs previously classed as incompatible for transplant, can be reconditioned and transplanted."
While Covid-19 has had an impact, the transplant programme has continued at the Mater Hospital. Only 11 lung transplants have been performed in 2020 so far.
Professor David Healy from the National Heart and Lung Transplant Programme at the Mater Hospital said: "We'll have to see how the year goes out for the final numbers but the need is still there and the reasons why people are organ donors are still the same, so the programme continues."
Professor Jim Egan, a consultant respiratory physician and lung transplant specialist at the Mater Hospital said Carole Gilliland is an example of how organ donation saves and changes the lives of transplant recipients.
"Without the generosity of our donors and their families the lung transplant programme would not be as successful," Mr Egan said, appealing to people to discuss donation with their loved ones.
"Let them know your views, carry a donor card, and tick that box on your driving licence," he urged.