A project that uses wearable and at-home technology to help over-65s with ongoing health issues to manage their own care at home has been hailed as an example for all areas to follow.
The Smile programme is funded by Sláintecare and has been developed following collaboration with teams at Dundalk IT and Trinity College Dublin, with more than 150 people in the Carlow-Kilkenny health area now taking part.
It is being run by staff at Caredoc, the after-hours health service based at St Dympna's Hospital in Carlow town - which covers a number of counties, in conjunction with Netwell Casala, the advanced research centre at Dundalk.
Under the programme, patients living at home have a number of wearable tech devices to monitor blood pressure, glucose levels, blood oxygenation, and also exercise levels.
The readings are recorded on a tablet device and monitored by nurses at HQ, and if any abnormalities show up on those levels, they will be followed up with whatever action is necessary.
Patients involved generally have two or more ailments of diabetes, chronic heart failure, heart disease, and cardio-obstructive pulmonary disease.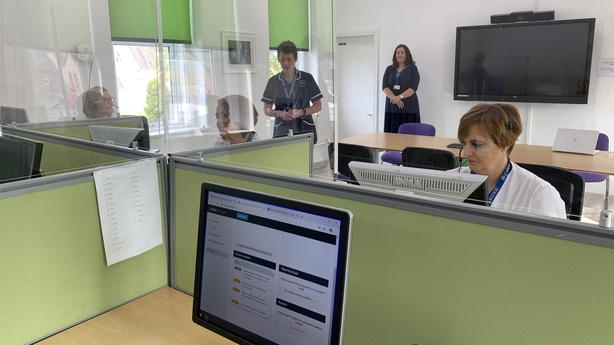 The programme came into its own during the height of the pandemic when many of these patients could not or did not want to leave their homes.
Project lead, Michelle Kearns, said that the technology involved "is all bluetooth and wireless. That information, once they record it on a tablet, all of that information goes back to the Pro-Act system where the nurses can monitor that."
The patients themselves can also keep track of all of the readings so they can see for themselves how they are faring.
We need your consent to load this rte-player contentWe use rte-player to manage extra content that can set cookies on your device and collect data about your activity. Please review their details and accept them to load the content.Manage Preferences
Nurse manager Mary Burke explained that the project is about educating and empowering people, who may be vulnerable because of their health conditions or age, to manage their health at home and within the community.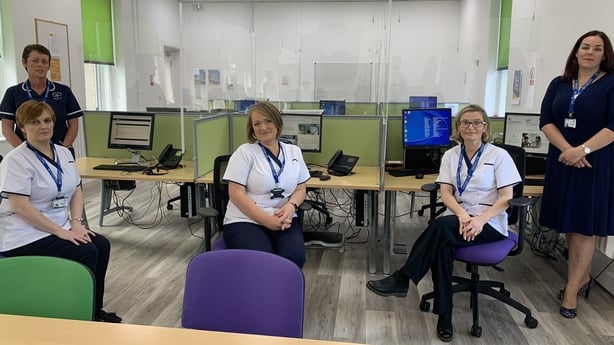 "These are patients who, during the Covid period, were a group of vulnerable patients, they were patients with heart failure, diabetes, blood pressure problems, and a group of patients who needed support … An aim we had from this project was that they would avoid unnecessary visits to the GP, avoid unnecessary visits to hospital, and we have achieved that."
Patients who previously had six or seven admissions to hospital over the course of some months have had "no admissions," in the last eight months while on the Smile programme, Mary Burke said.
Oliver Quinn, from Green's Hill in Kilkenny, who found in recent years he had just 30% cardiac function, was put on new medication, changed his lifestyle and was recommended for Smile and has found his health hugely improved.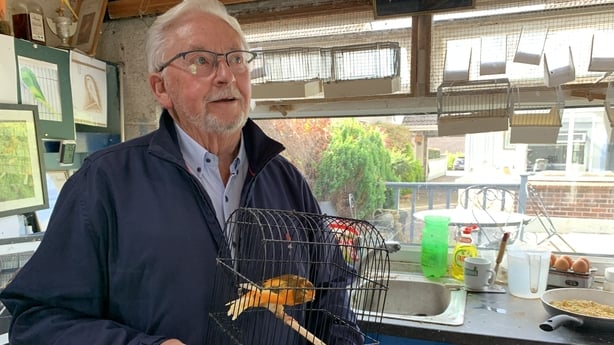 His cardiologist in Waterford, Dr Patrick Owens, and GP, Dr Frank Chambers, as well as the nurses working with him, were all involved in his rehabilitation, he told RTÉ News.
"A cardiac nurse called Christine Walsh took charge of me and over a period of six months I became virtually a new man.
"Dr Chambers put me with Smile, they monitor me, basically I take my blood pressure every morning, I wouldn't be very good at things like that, but I'm kind of afraid of the girls, afraid not to do it! But seriously, they're so kind and loyal.
"I walk maybe 30 or 40 miles a week, life is very good, at 78 and a quarter years of age, I realise how lucky I am."
Another patient who signed up is Joan Kavanagh from Carlow, who initially had breathing problems and also found out about a blood pressure problem since becoming involved.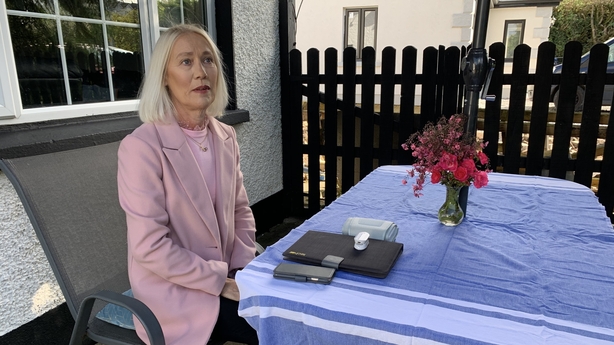 "It's probably motivated me to get out and do my walking and fresh air and exercise, which is very good, it's brought on my lungs immensely, my breathing, and my heart."
The nurses contacted her when they discovered her high blood pressure reading and she went to the GP who confirmed the diagnosis and put her on medication.
"With my exercising and walking and everything else, that put everything back together for me."
She encouraged anyone else invited to take part, or other areas apart from Carlow and Kilkenny, to grasp any such opportunity "with both hands".
GP in Leighlinbridge, Co Carlow, Dr Tom Foley admitted he was sceptical at first.
"Would the older people be able to embrace it? I was surprised by how they took to the home monitoring and the use of the iPad, I was fascinated by it.
"Oftentimes they would come into the surgery and I would say, 'why are you here?' and they would say, 'the nurse in Caredoc insisted I should come'… They came in with accurate measurements, which made my life much easier."