The HSE's Winter Plan has been met with a mixed reaction from politicians and those working in healthcare.
The Winter Plan, published today, promises 251 extra hospital beds this year plus 232 early next year.
Under the 30-page plan, approved by the Department of Health, most of the extra €600m in funding is to be provided next year - €200m will be spent this year and €400m next year.
The plan covers the period from now up to April 2021.
The Labour Party leader questioned details in the plan in the Dáil this afternoon.
Alan Kelly said the plan has announced 1,500 new beds; but breaking down figures he said 409 of the 830 acute beds are already in place; 45 of the 63 new critical care beds are in place while 395 of the 484 sub-acute beds already in place. Mr Kelly said this added up to just 528 new beds, not 1,500.
He asked for immediate clarification about what is being spun "versus reality" because he said when Covid-19 goes into hospitals, beds disappear.
Mr Kelly said ambitious plans for recruitment in the Winter Plan did not make sense when some nurses coming home from abroad cannot get jobs; he said the Minister for Health was "out on a limb" in terms of a plan for consultants and wanted to know where they are going to come from.
Sinn Féin's health spokesperson David Cullinane described the Winter Plan as "underwhelming".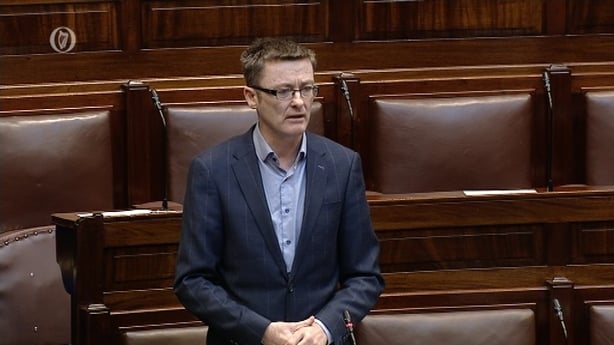 He said we need "urgent capacity" in hospitals over the next six months or we will have a difficult winter ahead.
Mr Cullinane said the plan announced today was a "wish list" and was short on targets and he said that it falls far short of what is needed.
He said at least 2,500 beds would be needed over the next six months.
Co-leader of the Social Democrats Róisín Shortall has said it is "unforgivable" that the quiet period over the summer was not used to ramp up testing and tracing so the country was ready to respond in the event of a second wave of Covid-19.
Ms Shortall also said that she welcomed the HSE's Winter Plan and said €600m is a huge amount of money.
However, she pointed out that only a third of that amount would be spent this year and two thirds next year.
She said it includes a lot of funding that is already committed and a lot of services that are already in place.
Meanwhile, the General Secretary of the Irish Nurses and Midwives Organisation (INMO) has said she cannot see where additional beds can be opened with current staffing levels and the HSE's approach to recruitment.
Speaking on RTÉ's Today with Claire Byrne, Phil Ní Sheaghdha said the INMO has sought meetings with the HSE since March to discuss a funded workforce plan for nursing and midwifery, but she said, "we are still waiting for that meeting, and we now have to refer this as a dispute to the Workplace Relations Commission".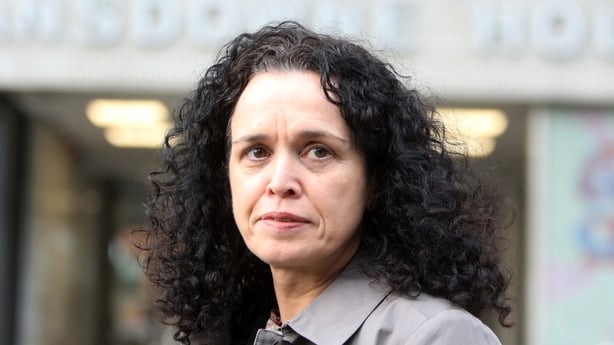 "This is really serious. We need to start making decisions how we will staff necessary additional beds. We will not open beds without the staff."
Nursing Homes Ireland has said they cannot countenance a return to earlier in the year when the HSE aggressively targeted staff in nursing homes in an effort to ramp-up its staffing complement to prepare for Covid-19. That is according to the CEO of Nursing Homes Ireland who was responding to the announcement of the Winter Plan.
Tadhg Daly said it is imperative that the State recognises nursing homes remain under immense pressure and are similarly facing into a winter that will likely prove the most challenging ever encountered.
"Our health services cannot countenance staff on the nursing home frontline, fulfilling an absolutely vital role in providing care to the people most vulnerable to Covid-19, being recruited to meet HSE staffing shortfalls. This is counter-productive with staff in our nursing homes on the front line," said Mr Daly.