Chief Executive of the Health Service Executive Paul Reid said there is an increasing number of positive Covid-19 cases and for the seven days up to 22 September there was 1,930 cases notified, 32% up on the previous week with 1,470.
He was speaking at the HSE weekly update in Dublin today as part of the launch of the Winter Plan.
He also said the increase in the number of people being admitted to hospital due to the coronavirus is a growing concern, with 52% of cases in people aged under 65.
As of 8pm yesterday, there were 88 patients with Covid-19 in our hospitals, down from 95 patients the day before.
However, the operational data from the HSE shows the number of people with the virus in intensive care has gone up by one in the last 24 hours, to 17.
There were also 142 people suspected of having the virus in hospital, with six of them in ICU.
Mr Reid said there is an increasing number of outbreaks in people's homes.
However, he said these trends could be turned around with good will and support from the public. He urged people to take the virus seriously and remember that individual actions have an impact, pointing out that there has been been a significant increase in the number of contacts per person, which is now at six.
Mr Reid said there has been a growing trend of positive cases, week on week, across a range of ages.
---
---
While it may be a relatively lower number of cases compared to the peak of the virus, he said, it is important to remember the high number of cases occurred during a time of lockdown and when non-urgent services were not being provided in hospitals. However, these services have now resumed.
Mr Reid said small numbers still have a big impact on hospitals, adding that Beaumont Hospital in Dublin had to shut three wards recently as a result of Covid-19.
He said health care workers needed to be protected ahead of the winter months.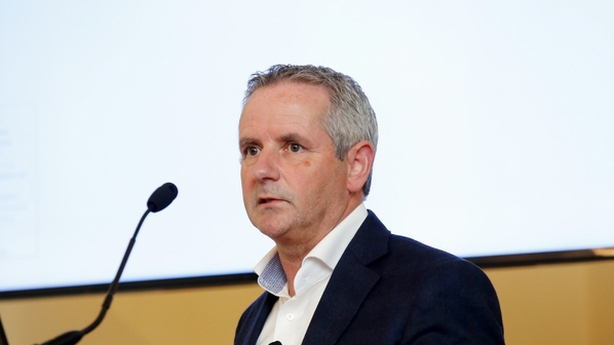 Mr Reid said that Ireland's testing and tracing capacity needs to be continuously agile and constantly looking forward. He said there is ongoing dialogue with providers about the potential to increase capacity, should it be required.
Mr Reid said Ireland is one of the few jurisdictions that are testing both close contacts and doing mass serial testing and Ireland is completing more tests per capita than France, Norway, and Italy.
He said there is the capacity to deliver 100,000 lab tests per week and demand will be met.
In addition he said support from a German lab will continue, meaning that there is a surge capacity of around 2,000 per day from this lab.
Over the past seven days, he said, almost 98,000 swab tests across the country and over 90,000 lab tests were completed, with a 2.2 day median turnaround time.
In relation to serial testing, over 168,000 tests have been carried out in nursing homes so far - with a positivity rate of 0.25%. Over 19,000 tests have been completed in food and meat processing plants - with a postivity rate of 0.3%.
Over 2,500 tests have been carried out in direct provision centres with a positivity rate of 0.28%.
Mr Reid said the Covid tracker app will play a significant part of the winter initiative and 1.3 million people now have the app and around 2,000 close contacts have been identified as a result of it.
He urged people to actively engage on the app. Since its launch, he said, there have been three releases and the latest release will have information in five additional languages - French, Portuguese, Latvian, Lithuanian and Polish.
Mr Reid reiterated that the response needed to combat Covid-19 is '"in our hands" as he again called on people to cut their contacts to an absolute minimum as case numbers across Ireland rise.
He said the key to overcoming the virus is finding a way of living with it for a sustainable period.
He also called for all healthcare workers to come forward this year for the flu vaccine.
Level 3 restrictions outside Dublin 'not inevitable'
Chief Clinical Officer Dr Colm Henry said that it is not "inevitable" that other counties outside of Dublin would rise to a Level 3 alert.
He said that the pattern of increased spread of the virus in Donegal, Louth and Waterford is different to what has been observed in Dublin and is "more geogaphically dispersed and contained".
He said NPHET is today looking at the 14-day incidence rate of spread in these counties to see what response is needed at this stage.
However, he said decisions must be cognisant of the impact of lockdown on older people, on education and on healthcare.
HSE's Chief Operating Officer Anne O'Connor said the Winter Plan aims to maintain the current bed capacity and to keep 400 temporary beds that were open to deal with Covid-19 in place as well as opening 400 more.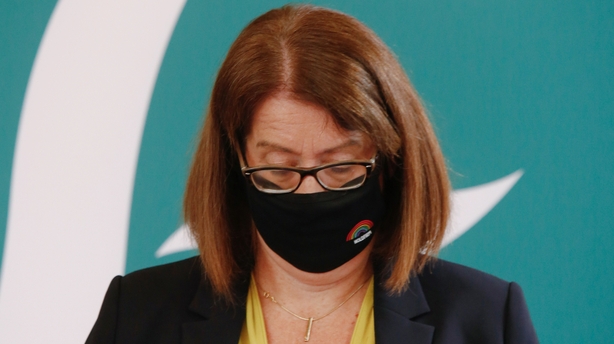 Yesterday the Department of Health said it was notified of 234 new cases of Covid-19, bringing the total number of cases to 33,675 since the first case in February.
There were two new coronavirus-related deaths, which means the total number of people to have died from the virus in Ireland is 1,794.
Of the cases 103 were in Dublin, 30 in Donegal, Galway accounts for 22, 21 cases in Cork, 13 in Wicklow, 12 in Louth, nine in Kildare, and eight in Meath. The remaining 17 cases were spread across 10 counties.
Thirty-four cases have been identified as community transmission.