Nature has a way of warning us when things are about to turn nasty.
Before a storm, the winds pick up and the skies begin to darken. Seagulls gather in tight circles, adjusting their sensors to the changing air pressure.
When the first lockdown arrived, it brought a surprising period of beautiful weather with it. And when we exited the lockdown, the weather took a turn for the worst over the summer.
Nature appears to be telling us something again now, with fine weather this week, as further significant Dublin restrictions loomed.
The sun may have returned but in a specific and limited way.
We are at a crossroads now with coronavirus. The best-informed decisions have to be made for the health service, society and the economy. Hard choices for sure. But the reasoning must be clear for the public to have faith.
Dublin is now in effective lockdown for three weeks.
The past week saw much confusion and further mixed messaging. Because the caveat 'added restrictions' is built into some of the Government risk-levels, it's hard to be certain what every level will mean in reality.
For example, the plans says for Level 3 in relation to bars, cafes and restaurants, there would be 'additional restrictions for indoor dining'. It does not suggest there would be a ban on indoor dining. 
The nature of this unprecedented crisis is that mistakes will be made and some decisions will be wrong. But the fundamental actions need to be correct. Because if not, the cost will be enormous – and not just in financial terms. 
With health, we often appear to be talking about what is planned for the future – always ramping up for down the road, as opposed to what is in place now?
People's physical, mental and spiritual health is on the line too. With some missteps, there can be no going back. Damage may be irreversible. People also need time to prepare for dramatic change - fair notice, so they can plan. At this juncture, surprise decisions will be deeply unhelpful to the national mood and efforts to sustain public cohesion.
On many occasions in these long-read Saturday pieces, I have posed questions around the preparedness of the hospital system for another surge of Covid-19.
The HSE has had close to seven months to prepare, since the first confirmed case in Ireland on 29 February.
An analysis of the number of intensive care beds available in the hospital system shows there are fewer ICU beds open and staffed now than there were in May or June, yet we appear to be heading into more difficult times for hospitals. 
Six specialised nurses are needed for each ICU bed. So it takes time to get beds into service.
At the start of May, there were 417 intensive care or critical care beds open and staffed in hospitals. At the start of June, the figure was 381, July 252, August 276 and at the start of September it was 356.
Yesterday's official figures put the number of ICU beds open and staffed at 278. This is at a time when there are more admissions to hospital of Covid-19 cases and the number of patients in ICU, with the disease is rising.
The HSE has said that what is important is that on any given day, there are enough ICU beds for care. The number of ICU beds may also vary from day to day, as staff may be deployed to other wards. Opening ICU beds is not a simple matter.
Six specialised nurses are needed for each ICU bed. So it takes time to get beds into service. People may ask - has the health service used its time wisely since the start of the pandemic, to build up the ICU capacity to what is needed?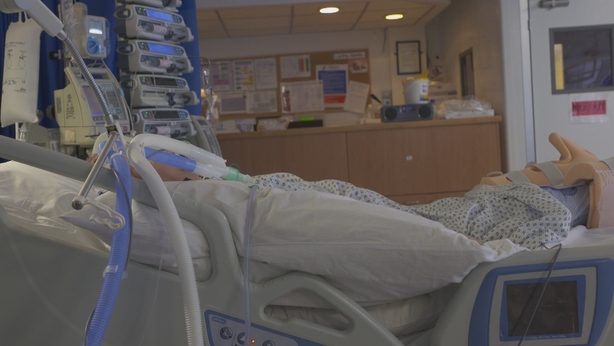 We are told that the HSE Winter Plan, which was due to be published this week and is now delayed to next week, provides for more ICU beds. With health, we often appear to be talking about what is planned for the future – always ramping up for down the road, as opposed to what is in place now?
Yesterday, a consultant in emergency medicine in Sligo hospital said it was time to tackle the lack of critical care bed capacity in hospitals, rather than seek to reassure people that there is not a problem.
Dr Fergal Hickey noted that at the start of the pandemic, every bit of capacity was used for Covid-19, along with a drop in attendances at hospital emergency departments. This has now ended as the system has started to return to pre-Covid operations, but with non-Covid services facing less capacity.
Dr Hickey expressed concern about the lack of critical care beds, if there is a surge in hospitalisations as a result of the virus. He pointed to the 2009 Prospectus Report on Excellence in Critical Care, which stated there was then 289 beds in critical care.
It recommended that by 2010, 418 beds would be required and by this year, the system should have 579 ICU beds. Long before the pandemic, the country had insufficient capacity in ICU.
The HSE did its millionth Covid-19 test this week and that is an achievement. It has built a test and trace system from nothing and that has to be recognised. Indeed, this week, officials from the National Health Service in the UK made contact with the HSE Chief Executive, Paul Reid, about helping with testing across the water.
In Britain, there have been stories about people having to travel hundreds of miles for testing.
Paul Reid said that the NHS system was almost at collapse and some swab centres were closing. Ireland was not able to help the NHS, as our system has been built to provide capacity here. As with the plans to build capacity in ICU units, we are still building permanent staffing for the testing system.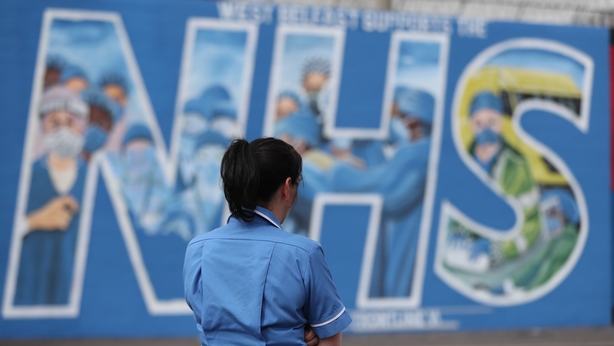 It's far from perfect and initially around 700 community swabbers and 500 contact tracers are being recruited to boost the system. Some people will wonder why all these staff have not been put in place before now. The ability to do 100,000 tests a week has yet to be tested.
And what turnaround time will there be at such levels? It's probably only a matter of weeks now before we find out the answer to that question given that by last Thursday, the HSE had done 82,300 swabs in the last week and 76,230 laboratory tests, with a reported mean turnaround time of 2.3 days. The worst situation would be for the system to fail in the midst of a new peak.
For many people, it feels as though we have been living through frightening times for months. So the next big event of Hallowe'en should not be that spooky. However, trick or treating may be very different this year.
Also, the scariest people on the streets during Hallowe'en this year may be the people who are not wearing masks. Perhaps someone will come up with masks of the principal characters from NPHET to add some badly-needed fun to the occasion. It's certainly been that kind of year so far.
"Perhaps the weight of these times has caused us to lose our sense of humour."
What we have missed during these grim times is great comedy. Unfortunately coronavirus has significantly affected the arts world where we look for the great comedians and shows.
Satire is a great antidote to gloom. Over recent months, there has been no shortage of material to use to explore the dark side of coronavirus and find some humour in the dilemmas and cast of characters – political, medical and academic – to give us something akin to the great Scrap Saturday. Perhaps the weight of these times has caused us to lose our sense of humour.
Things appear to have stepped up a gear or two this past week. We saw increased cases and admissions to hospital. Plus, we now have the Government Plan of living with the virus. People have different takes on the plan. It can be seen as a way of living with Covid-19 for six to nine months.
It might also be viewed as a pathway to lockdown, rather than a way to escape the virus. Just like the see-saw of Covid-19 figures each day, a see-saw of restrictive ratings for various counties will make life very difficult. Is the reality of people's lives to be that for the next half year or more, their movements and activities will be permanently determined by a risk rating figure from one to five?
The speed of any county rating changes must also be taken into account as people need time to absorb what is happening and adapt. The public want to do what is right but the communications have to be right too.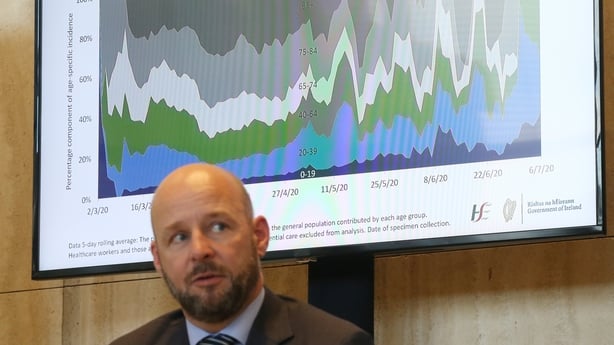 We must not forget how the last lockdown particularly affected older people and children. Once again, the restrictions on visitors to nursing homes will be a source of great sadness to residents and their families. Likewise, some people in the more vulnerable categories will feel a little more fearful now with the new restrictions. Some of the measures may not be officially described as lockdown, but in all essence the net effect is lockdown and confining people to their homes – again. You also know things have become serious when the great Van Morrison is now releasing a series of new songs protesting against the coronavirus lockdown.
A lot has been spoken and written about outbreaks. The data from the Health Protection Surveillance Centre shows us that the vast majority of outbreaks are in private houses. Very few are listed linked to pubs and restaurants. The outbreak data has its limitations.
As Professor Philip Nolan was explaining yesterday, public health teams only ask people about their contacts for the last 48 hours, before they developed symptoms. He says they don't need to know where a person got the virus, "they want to know where the virus is going, who I might have infected, and prevent onward transmission".  
Apparently, public health experts do not have the time or resources to find out where people are getting the virus. So they just look at the last 48 hours before symptoms. But if the incubation period of the virus is 10 to 14 days, why not go back and try as best as possible to identify exactly where the virus is coming from? That would be the measure of a true test and trace system, otherwise people are somewhat working in the dark.
The experts take the view from international evidence that community transmission is driven by social settings – houses, gyms, bars, restaurants, clubs. Anywhere people mix. It seems to be a bit of a catch-all approach without the specific science on the actual highest-risk locations.
It means we are lacking full data here on outbreaks and case locations. And national decisions are being made on certain assumptions.
"People will wonder what will be left of our people, Irish society, business and the physical and mental health of citizens."
The logic of this approach is that you stop people mixing in all these risky settings. That logic brings you in the end to a shutdown of all the key social settings. But the question then is, is this the future? Are we facing these lockdowns every few weeks, or every few months, to buy time, until there is possibly a breakthrough against coronavirus?
Under this scenario, in the end, people will wonder what will be left of our people, Irish society, business and the physical and mental health of citizens.
Throughout this crisis, journalists from a wide range of media outlets have been working hard to explain what is happening. Never has trust in quality journalism, from traditional to new media, been more important. Truth matters, when lives are at risk. I admire all my professional colleagues across the media, who put in such long hours on an incredibly complex story and will continue to do so until this nightmare comes to an end.
The pace of events can be staggering. It is good that we are all more informed now than at the beginning. More questions are being asked and in more detail by the public. Indeed, there is not the time or opportunity to put all of the questions people may have to the experts. But the public want to know what is happening and why and have become very familiar with hitherto relatively obscure agencies like the Health Protection Surveillance Centre and the European Centre for Disease Control. People have also been reading maps, reports and graphs like never before. Social media is on fire. The public are very engaged.
NPHET learned early that there was to be a new Oversight Group for Government, to 'filter' its latest advice, which was supposed to assist the Taoiseach and others.
An oversight group was set up chaired by the Secretary General of the Department of the Taoiseach.
In politics, you should know what's coming and prepare the public.
Knowing all this, NPHET sent the starkest of advice to the Government, and possibly blew the group out of the water, or at least tested their scientific skills.
Perhaps, the Oversight Group were culled early and passed on the straight advice to Government, agreed largely by Cabinet and we are where we are today.
The only response is wow.
When I started covering the crisis here at the end of February, I decided to keep everything that happened in a series of notebooks. In old school journalism, in the past, we would often take notes on whatever loose sheets of paper might be available. It could  be a piece of hotel stationary or even a beer mat.
I remember once taking notes of interviews on toilet paper. That was on the night of the Lansdowne Road football riot in 1995 where I was attending as a spectator. Afterwards I found myself in the clubhouse and there were quite a number of well-known personalities about, eager to speak, who I wanted to get quotes from. I had no notebook, so I grabbed rolls of toilet paper from the loo and proceeded to interview people.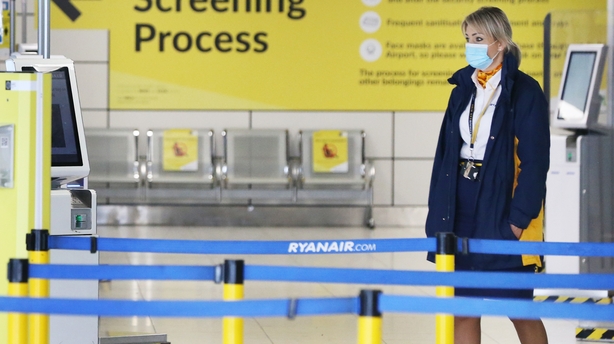 When I wrote 'A Journey Together' my first Saturday long-read piece here on 14 March, a second death from Covid-19 had been reported and there were a total of 129 confirmed cases. We now have around 1,800 deaths and over 32,000 confirmed cases.
My coronavirus notebooks contain all the main events from the start of the pandemic here, various points to be made in live reports and ideas that come to mind for my long-read pieces each week. There might be a few notes on stuff to buy for weekly shopping in there too. Some of the ideas I develop each week come from engagements I have with people on the street, as I go about my work. 
I also use lots of coloured markers to liven things up in the notes and to highlight especially interesting points. I am now on Book 18. I pray to God that there will not be a need for 18 more books.
There was some positive news during the week on self-isolation. The period of self-isolation for people who test positive in the community was cut from 14 days to 10. The last five days have to be fever free. It will certainly reduce the burden on people and allow staff back to work or their social activities faster.
Of course, it does not apply to close contacts of a confirmed case who must still self-isolate for 14 days. Also anyone arriving from a non-Green List country must also restrict their movements for 14 days. The changes have come about after a review of the international evidence on the infectiousness of the virus.
We are facing into more difficult days and weeks now, as the threat from Covid-19 increases and the Government must keep making massive decisions.
A crossroads presents several choices.
People are battle-weary and there is little strength to take on more burdens.
Often times, the hardest battles, are within ourselves.
It is about keeping heart, keeping going, keeping sane.
We must go on – what other path is there?