A Co Meath teenager who recorded and produced a song in his bedroom during the Covid-19 lockdown is now enjoying success in the Irish iTunes charts.
Calum Agnew, 17, who is in sixth year at St Mary's Diocesan College in Drogheda, produced the song 'Crazy' when his school was closed because of the pandemic.
Calum explained: "I'd do my school work from 9 until 3 and then I used my free time wisely in the evening to learn how to record my own music."
"I bought all the equipment needed to record a simple enough song and I learned from YouTube and online forums. There was some long evenings staying up late trying to get levels right but I really enjoyed it," he said.
Calum Agnew said he was inspired to write the song after seeing the film 1917, which is set against the backdrop of World War One.
"I was inspired to write the song after seeing 1917, the war movie, and the song is written through the eyes of a soldier, looking back on memories they had. For me, it's a metaphor for anyone looking back on happier times in their life," he said.
The song was released last weekend and he shot straight up the Irish iTunes charts.
"I was over the moon to see that it reached number one to see it reach number in the Irish iTunes charts and the Irish singer-songwriter charts. I wasn't expecting that it all. I'm really happy people like my song," he said.
Calum Agnew is taking this new found fame in his stride.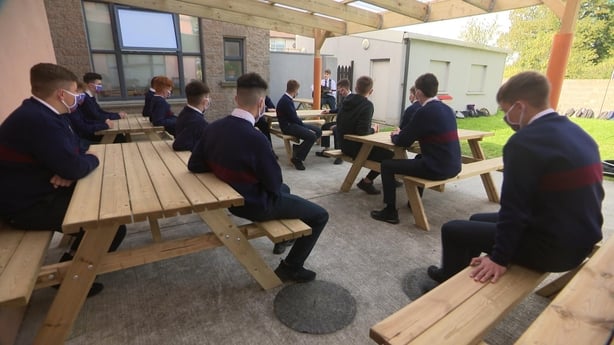 Seb Lennon, one of Calum's classmates, said: "Just to see the people in the charts, the names he's beside, it's absolutely brilliant I'm delighted for him."
"I bought it on iTunes and added it to all of my Spotify playlists, I listen to it all the time," said Lee Caffrey, another one of Calum's classmates.
Finn Fitzgerald went to primary school with Calum and he joked that despite his friend's success in recent days, "it hasn't gone to his head".
Calum's parents are understandably very proud of their son, who taught himself to play the piano just a few years ago.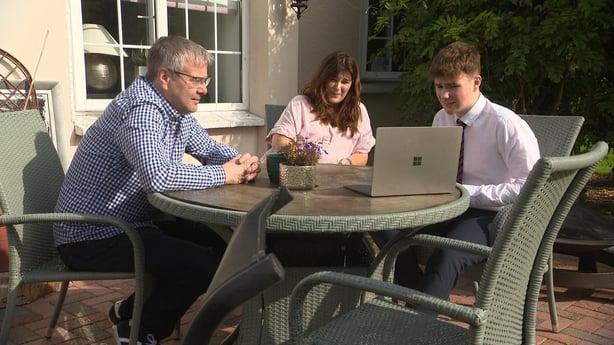 "I think the single is fantastic. I've been listening to different versions it for a few months as he's perfected and worked really hard to get it to where he wanted it," explains his father Fintan Agnew.
"I'm blown away his success. He's never had a piano lesson, he's taught himself. He asked us to buy him a piano and we did and a couple of days later I asked him what he was playing and he said that's my own song. He's very special in that regard. I'm very proud of him," he said.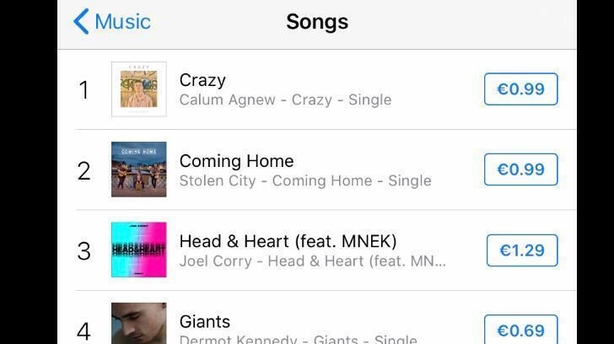 While Calum is focused on his Leaving Certificate, he's looking towards a career in music afterwards.
"I love Billie Eilish and Hozier, all those artists inspire me to keep working every day. I'd love to pursue music as a career so I'm going to give it my all. I'm going to keep recording music and writing music and see where it leads me," he said.