The Government is to work towards the adoption of a proposed new EU 'traffic light' system that aims to open up international travel across Europe.
The proposals would see different countries or regions designated red, orange or green, depending on the incidence of Covid-19 there.
The plan is currently being worked on at EU level and it is hoped that it will be finalised in time for decision at the EU's General Affairs Council meeting on 13 October. 
In the meantime, the Department of Foreign Affairs is to update the so-called 'Green List' of countries from where people arriving into Ireland do not have to restrict their movements.
Minister for Health Stephen Donnelly said he expects that Norway, Germany and some other countries will be added to Ireland's green list from next Monday.
Speaking on RTÉ's News at One, he said "from next week the State will no longer be advising against all non-essential travel to Green List countries ... and will not be expected to quarantine or test when they come home."
Minister Donnelly said he expects that countries or regions with  a 14-day cumulative Covid-19 rate under 25 per 100,000 and a positivity rate of less than 3% will be added to the Green list, "with some caveats".
It is expected that at least 24-hours notice will be given in order to give people time to return to Ireland before restrictions apply to the country from where they are coming.
The new Green List will be based on the criteria set out in the proposed new EU system. This will mean that when the EU plan comes into force, the Green List will already be in alignment with it.
We need your consent to load this rte-player contentWe use rte-player to manage extra content that can set cookies on your device and collect data about your activity. Please review their details and accept them to load the content.Manage Preferences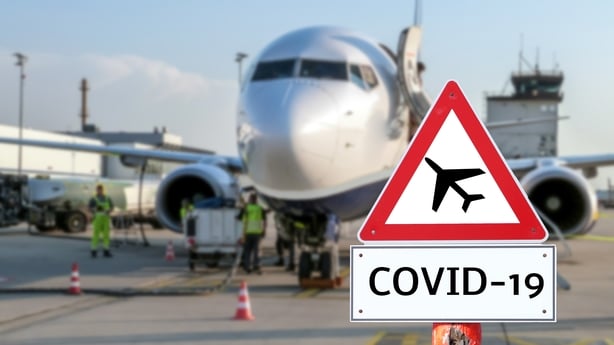 Under the EU plans, countries or regions with a 14-day cumulative Covid-19 rate under 25 per 100,000, and a positivity rate of less than 3%, will be designated green.
Orange areas will be those with a 14-day rate under 50 per 100,000 and infection rate of over 3%, or where the 14-day rate ranges between 25 and 150 and the positivity rate is under 3%.
While countries and regions with a 14-day incidence rate of 50 or more and positivity rate of 3% or above, or if the 14-day rate is more than 150, will be designated red.
Areas with insufficiently clear data will be classified as grey.
The European Centre for Disease Prevention and Control will publish a map outlining which countries or regions are what colour and it will be updated weekly.
Restrictions can potentially be applied by member states to those travelling from red and grey areas, including quarantine or testing on arrival or prior to departure. 
Sources have told RTÉ News that discussions in Europe would continue until 13 October but that the idea was that advice from ECDC would be followed, and that European countries would all operate of the same "red-amber-green" system list. 
They said that the government had agreed today that, pending all of that being resolved, they would "move in the direction" of what the EU was doing, and update the advice once a week. 
Asked whether the advice against non-essential travel was still in place, sources said the government would continue to advise against non-essential travel.
Asked whether the government was concerned that if Ryanair won their challenge to the travel restrictions, that they would sue for significant damages, officials declined to comment on a court case.
Reacting to today's announcement, the Irish Tourism Industry Confederation (ITIC) said the situation was a bit unclear.
Eoghan O'Mara Walsh, ITIC's chief executive, said there seemed to be some modest improvement on the status quo.
But he said ITIC had sought a comprehensive testing regime to be put in place to allow international tourism to reopen.
"That doesn't seem to be the way the Government are going, they seem to be adopting the European approach, a sort of traffic light system, which as I say is a modest improvement but is going to do nothing really to support and rescue the tourism industry which is in dire straits and we are heading into a very long winter," he said.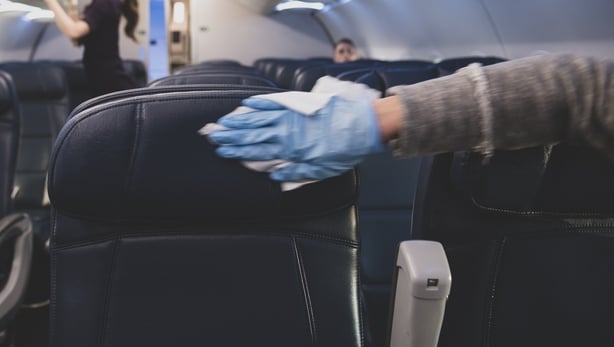 Ryanair accused the Government of "more delay and indecision" and said the Green List needed to be updated immediately.
"Irish aviation and tourism cannot delay another week or month while Micheál Martin dithers and delays or while NPHET mismanages Ireland's test and tracing system," the airline said.
"Irish aviation and jobs are being sacrificed to cover up NPHET's failure to keep our Covid rate as low as Germany and Italy, both of whom have allowed intra EU air travel since 1 July while NPHET has kept Ireland locked up like North Korea."
Aer Lingus said it noted the Government's announcement today regarding its intention to implement the European Commission's proposed co-ordinated approach to travel within the European Union, European Economic area and UK. 
It said the Commission's recommendation represents a sensible approach to safely enabling international travel. 
"We look forward to the early and complete implementation of the Commission's recommended approach," the airline said in a statement today.