The Dublin Rape Crisis Centre's annual report for 2019 shows there has been a significant rise in people seeking help from the group.
More than 14,000 people contacted the centre's national helpline last year, an increase of 6% on 2018 and 10% on 2017.
The number of people seeking counselling for previous assaults also increased, from 582 cases in 2018 to 617 last year.
In addition, they assisted 300 people in attending the Sexual Assault Treatment Unit, while the number of people accompanied through the criminal justice system doubled compared to 2018.
Justice Minister Helen McEntee launched the report and said on Twitter: "I am determined to use my office to drive real and substantial change in how we tackle domestic violence."
DRCC Chief Executive Noeline Blackwell said that while the number of people accessing help is increasing, the criminal justice system remains "a lonely place" for victims of sexual offences.
Speaking on RTÉ's Morning Ireland, Ms Blackwell said the centre believes that cases of sexual assault rose during lockdown but that this is "reported differently" which is the norm.
She explained that even around times like Christmas, people defer the reporting of rape and sexual assault. Domestic violence and sexual violence are not separate beasts but that they are reported differently, she said.
Ms Blackwell said the centre is seeing a significant surge in people looking for help and wondering is it safe to report - these include people who were assaulted during the lockdown who could not report it because it was carried out by an intimate partner and a lack of privacy made it difficult to report the incident.
She added that some people feel they took a risk by going to a party or social gathering during the pandemic and were assaulted there, which may prevent them from coming forward.
Ms Blackwell urged everyone to come forward saying it is "never someone's fault if they're subject to rape or other sexual abuse" and there is help out there.
Today I launched the @DublinRCC Annual Report for 2019, its 40th anniversary year. We owe a debt of gratitude to @Noeline_B, the staff and volunteers. I am determined to use my office to drive real and substantial change in how we tackle domestic violence. pic.twitter.com/Uu4lUs7kyG

— Helen McEntee TD (@HMcEntee) September 7, 2020
She said the Rape Crisis Centre has a helpline and a new online service coming onboard even though the service has taken a funding hit and called on colleges and other institutions to make it easier for people to come forward.
She said the centre believes that more people are recognising that it is not their fault and are reporting cases but she added that the rape crisis centre recognises that it is incredibly hard to report rape and sexaul abuse, particularly because these crimes are often carried out by someone close to them.
Ms Blackwell separately said the group's fundraising levels have "fallen off a cliff" due to Covid-19 restrictions, despite an "unprecedented" rise since July in the number of people seeking help.
The Dublin Rape Crisis Centre's 24-hour national helpline can be contacted on 1800-77-88-88.
Government to ratify Lanzarote Convention
Also today, Justice Minister Helen McEntee said she will seek Government approval to formally ratify the "Lanzarote Convention", a legally-binding international treaty that protects children against sexual exploitation and sexual abuse.
The Convention obliges states to criminalise all kinds of sexual offences against children, including online, to protect victims and to prosecute perpetrators.
It also demands that countries ensure the statute of limitation for initiating proceedings regarding sexual offences against children continues for a period of time sufficient to allow for possible legal proceedings after the victim has reached the age of majority.
Ireland, along with Tunisia, is one of the last of 47 Council of Europe member states yet to ratify the treaty.
Christel de Craim, who chairs the committee that monitors the implementation of the Convention, described Ireland as "the one last missing piece of the jigsaw in Europe".
"The Lanzarote Convention is making a big difference helping governments across Europe and beyond to work together to tackle child sexual exploitation and abuse," she said.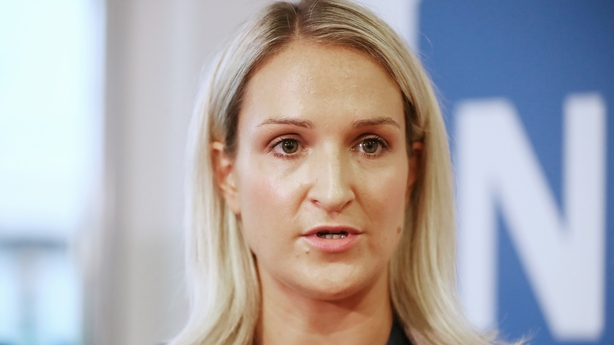 One in five children under the age of 18 in Europe is a victim of sexual violence, according to the Council of Europe.
Ireland first signed the Convention almost 13 years ago in October 2007, but has yet to ratify it, meaning that it is not yet in force here.
The Department of Justice said a review, which began in 2017, is now complete and "on foot of the advice of the Attorney General, Ireland is now in a position to proceed toward ratification of this very important international instrument."
In a statement this evening, the Department said: "The Minister for Justice and Equality will take the necessary steps, in co-operation with the Minister for Foreign Affairs, to secure the approval of Government and subsequently Dáil Éireann to formally ratify the Convention as soon as practically possible."
Additional reporting: Eleanor Burnhill