A new analysis of the home building market here has found that up to 36,000 new homes will be required each year to meet demand over the next two decades.
The report also calls for a suite of initiatives to be put in place to lower the cost of construction and improve supply.
These include reform of the planning process and increased lending discretion for those providing loans to first time buyers.
The report, carried out by EY-DKM Economic Advisory Services on behalf of the Irish Home Builders Association (IHBA), focuses on key issues around the cost of building, supply and affordability.
It said 1,138 new homes were delivered here last year, with new private housing levels only reaching levels seen in the 1970s.
This year the number of new homes built is expected to fall as low as 17,000 due to the Covid-19 pandemic.
But the report said as many as 36,000 will be needed every year for 21 years if demand is to be met.
"We need to see delivery of homes across all tenure types from private, rental and social," said James Benson, Director of the IHBA.
"Aspiration for home ownership in Ireland is as strong now as ever," he added.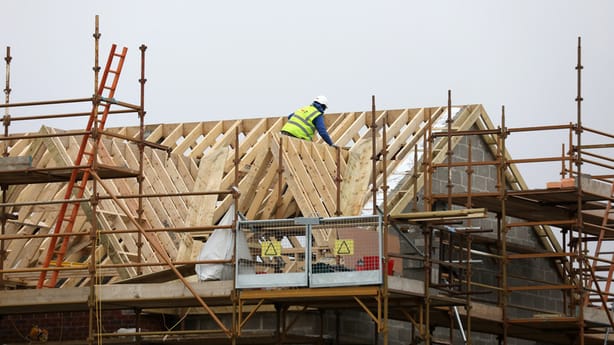 The report found that the range of steps involved in the residential development process are time consuming and this can lead to unnecessary delays, giving rise to additional costs.
Delays and blockages in the planning system also impact both the commencement and/or the viability of developments, the report stated.
Density levels are also not always appropriate, it claimed, resulting in challenges around the viability of new schemes.
The study concluded that the total cost of designing, planning and constructing a home, including amounts for profit and risk, is not always enough to provide sufficient returns.
But it also claimed that in many urban places, the price is above what a first-time buyer can afford.
The analysis also found that the average deposit paid by first time buyers is 14% of the property price.
The burden means many purchasing a home for the first time are now reliant on getting support from parents.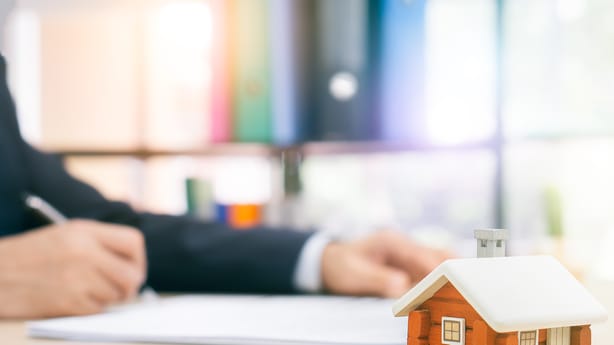 When it comes to raising the average deposit, the time it takes to save for one ranges from 1.7 years in Kilkenny to in excess of 15 years in Galway City, Wicklow, Waterford City, Cork City and Dublin City.
"There is something structurally wrong in a market when rented accommodation costs more per month than a mortgage," said Annette Hughes, Director of EY-DKM.
"The affordability analysis shows that there is a significant affordability gap for first-time buyers as their income is insufficient to purchase the median FTB property in 13 mostly urban areas out of 34 areas examined."
"Secondly, the deposit required is a significant barrier to home ownership. Measures are required to reduce the sales price of new dwellings if housing is to be affordable for first-time buyers, who are fundamental to a properly functioning housing market," she added.
But the report, entitled "Putting Affordability at the Heart of the Housing System" also outlined a range of measures that could be taken to lower the cost of development, make homes more affordable and boost supply.
These could include a new Shared Equity Scheme, as well as the extension and expansion of the Help to Buy Scheme.
Management of state land needs to be improved, it said, and the planning process streamlined to give applicants certainty and speed.
In terms of funding, it suggested that small builders should be given greater access to competitive rates of funding.
It is also recommended a programme to restore vacant properties and says a review of the requirement for new developments to fund infrastructural and servicing costs is needed.
A reassessment of the Central Bank guidelines to take rental history into account for mortgage applications could also help, it argued.
The analysis also recommended that density requirements under planning guidelines be reassessed and that all new regulations in the industry undergo a cost-benefit analysis, as regulation can account for up to 20% of the price of a new home.
Tax measures could also be used to support small landlords, first-time buyers and sustainable developments, it added.
However, Orla Hegarty, Assistant Professor of Architecture, Planning and Environmental Policy at UCD, said the problem is not the cost of construction.
"We've only seen about 1% inflation per year in the last ten years in construction costs," she said,
"So the real difficulty here is the business model of speculative development which has very high developer expectations and inflates land costs."
"And we've had huge inflation in land costs in the last few years which is contributing to the unaffordability problem."
She said we've seen a series of industry led reports in recent times that have presented the same conclusions without really interrogating the problem.
"They all come from a similar background which is to say housing is very expensive and out of reach from people, that the demand is enormous in the market and maybe over inflating those figures and that the only solution really is to de-regulate and provide subsidies," she claimed.