The Passenger Locator Form will move to an online process next week, the Minister for Health has confirmed. It previously had to be filled out manually.
Stephen Donnelly said regulations underpinning the move to an online form will come into effect on Wednesday, 26 August.
It is an offence not to complete the form on arrival to this country, outlining where you will be residing for the following 14 days.
The form must be completed by all arrivals, whether coming from a Green List country or not. However, arrivals from Green List countries are not required to self-isolate.
Not filling out the form - or failing to provide accurate information - is punishable by a fine of up to €2,500 or a maximum of six months' imprisonment.
Minister Donnelly said: "The public health advice remains that all non-essential travel overseas should be avoided, but we understand that some people need to travel for essential personal and family reasons.
"Today's change is aimed to facilitate this travel and make the completion of the Covid-19 Passenger Locator Form easier for those who need to travel.
"Importantly we are rolling out an enhanced system of engagements with passengers, which will include issuing targeted public health advice by text message."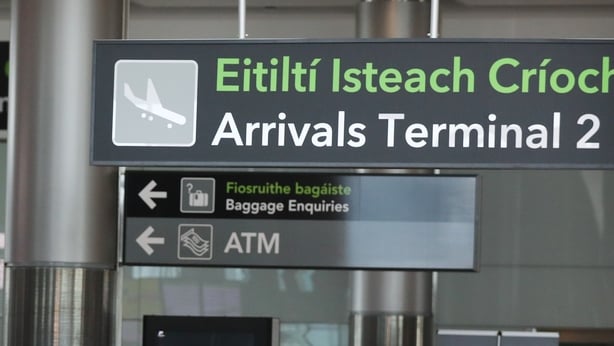 Mr Donnelly added: "Completion of this form helps our public health officials carry out follow-up checks on those arriving into the State.
"It also facilitates contact tracing efforts in the event of a suspected or confirmed case of Covid-19 on a flight or ship that has landed in Ireland."
If you are travelling on or before 25 August, you can still fill out the Passenger Locator Form manually. It will be online only from 26 August.
People travelling directly onwards to Northern Ireland will not have to complete all sections of the form.

One form should be completed for each passenger aged 16 or older. Children under the age of 16 can be included on a form completed by an accompanying adult.