One hundred cases of Ebola have been recorded in the Democratic Republic of Congo's northwest region in less than three months, according to the World Health Organization (WHO).
The UN health body has warned that the response to the epidemic is underfunded.
The outbreak was first reported in Equateur province on 1 June, just as the DRC was preparing to declare an end to a separate Ebola epidemic in the east that claimed over 2,000 lives.
The latest outbreak - the vast central African country's eleventh since Ebola was identified in 1976 - has since spread to 11 of the province's 17 health zones, and 43 people have died, according to WHO.
The number of cases has doubled over the past five weeks, it said.
"With 100 Ebola cases in less than 100 days, the outbreak in Equateur Province is evolving in a concerning way," said Matshidiso Moeti, WHO's regional director for Africa.
Affected communities are spread across 300km in remote and densely forested areas, presenting logistical challenges, Mr Moeti said.
"Without extra support the teams on the ground will find it harder to get ahead of the virus," he warned.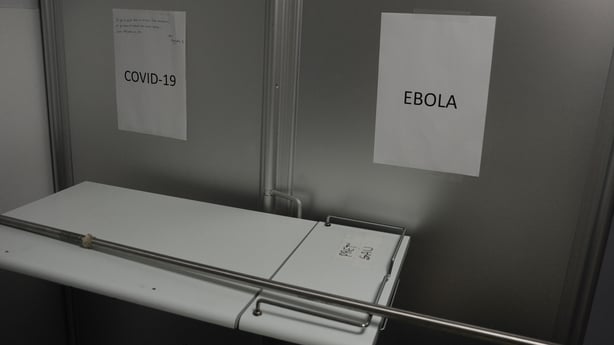 According to WHO, DRC's health ministry has presented a plan to donors and partners requiring €34 million in the fight against Ebola.
"Covid-19 is not the only emergency needing robust support. As we know from our recent history we ignore Ebola at our peril," Mr Moeti warned.

The two epidemics have no common viral strain, according to WHO.
The Ebola virus is passed on by contact with the blood, body fluids, secretions or organs of an infected or recently deceased person.
The death rate is typically high, ranging up to 90% some outbreaks, according to the WHO.