More than 20 million coronavirus cases have now been registered across the world, over half in the Americas.
The number as of 11pm yesterday was 20,002,577 cases, with 733,842 deaths recorded, according to an AFP tally of official sources.
In yet another staggering landmark, the death toll is expected to surpass 750,000 in a matter of days as the global health crisis that began late last year in China rages on.
As more things once unthinkable became harsh, reality the World Health Organization urged people not to despair.
"Behind these statistics is a great deal of pain and suffering ... But I want to be clear: there are green shoots of hope", WHO chief Tedros Adhanom Ghebreyesus said.
"It's never too late to turn the outbreak around", he said.
He gave examples of countries that had successfully clamped down on Covid-19, such as Rwanda and New Zealand, which this week said it plans to open a virus-free "travel bubble" with the Cook Islands.
Today New Zealand announced it was shutting down its largest city, Auckland, after four new cases of Covid-19 were discovered, the first evidence of domestic transmission after being coronavirus-free for 102 days.
With much of the world caught in a cycle of dispiriting outbreaks and economically crushing lockdowns, all eyes are on the race for a vaccine.
A WHO overview said 165 candidate vaccines are being worked on around the world, with six reaching Phase 3 of clinical evaluation.
But the WHO's emergencies director Michael Ryan warned that a vaccine was "only part of the answer", pointing to polio and measles as diseases with vaccines that have not been fully eradicated.
"You've got to be able to deliver that vaccine to a population that want and demand to have that vaccine", he said.
Two essential elements to address the #COVID19 pandemic effectively:
1. Leaders must step up to take action
2. Citizens need to embrace key measures

If we suppress the virus effectively, we can safely open up societies. pic.twitter.com/paBqikijzn

— Tedros Adhanom Ghebreyesus (@DrTedros) August 10, 2020
Infections have been rising ominously in western Europe, which has also been sweltering through a heatwave, with temperatures soaring above 35C.
The blistering heat sent crowds flocking to beaches at the weekend despite health warnings about the risk of infection.
In the Paris region, people aged 11 and over are now required to wear masks in crowded areas and tourist  hotspots.
These include the banks of the Seine River and more than 100 streets in the French capital.
Several French towns and cities have already introduced similar measures, as well as parts of Belgium, the Netherlands, Romania and Spain.
In Berlin, thousands of children returned to school yesterday after the summer break, sporting masks, which are compulsory in common areas such as school courtyards.
Greece, meanwhile, announced a night curfew for restaurants and bars in some of its top tourist destinations after its number of new cases increased.
In Italy, the coronavirus spikes of its neighbours caused alarm.
"France, Spain and the Balkans... Italy is surrounded by contagions", Italian Health Minister Roberto Speranza said.
It was a different story in Pakistan, which allowed all restaurants and parks to reopen yesterday, after the country saw a drop in new cases over several weeks.
As of yesterday evening, the United States, the world's worst-hit country, had recorded 163,370 deaths and 5,085,821 cases of infection, according to the tracker at Johns Hopkins University.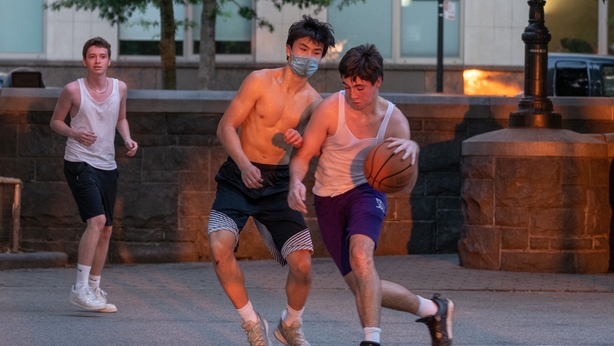 In Australia, the Northern Territory will be closed to visitors from virus hotspots for a further 18 months to protect its large and vulnerable Aboriginal population.
The sparsely populated northern region is home to roughly 250,000 people, 30% of whom are Aboriginal, according to government figures.
"We'll have our hard border controls in place for at least the next 18 months. And we're resourcing so we can do that," Chief Minister Michael Gunner told public broadcaster ABC.
Indigenous Australians are considered more at-risk to diseases such as Covid-19 because of socio-economic and cultural factors affecting access to medical care and underlying health.
Many Aboriginal groups fear the virus could sweep through remote indigenous communities where healthcare services are limited.
"This is what I think I need to do to make sure some of the most vulnerable people in the world stay safe," Mr Gunner said.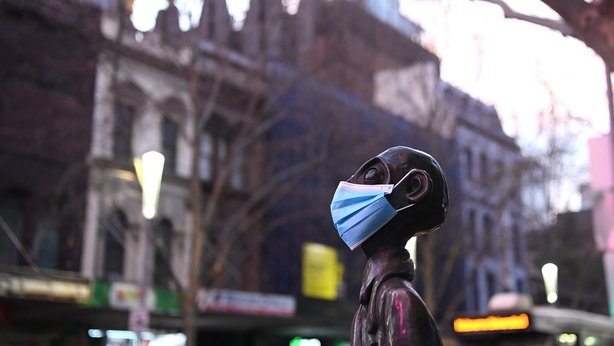 The Northern Territory has recorded few virus cases and no deaths since the beginning of the pandemic.
It is currently closed to Victoria state and Sydney, and Mr Gunner said he expected other regions to be excluded.
Australia, which has recorded almost 22,000 cases and 332 deaths from the virus, has also closed its international borders indefinitely.