The Shelbourne Hotel has received a warning letter from Dublin City Council concerning the removal of four 153-year-old statues from the front of the building.
In the letter, the council points out that the statues are part of a protected structure and were allegedly removed without planning permission.
It states that the owners could face criminal prosecution with a maximum fine of over €12 million and two years' imprisonment for failing to comply with planning laws.
Two of the statues had been described as depicting "slave girls" and it is believed that the hotel, which is owned and operated by American companies, removed all four without notice because of sensitivity over the Black Lives Matter campaign.
However, art historians have since produced evidence that the statues in fact depict four female royals, two Nubian and two Egyptian, and that the "manacles" which are claimed to be around their feet are anklet jewellery.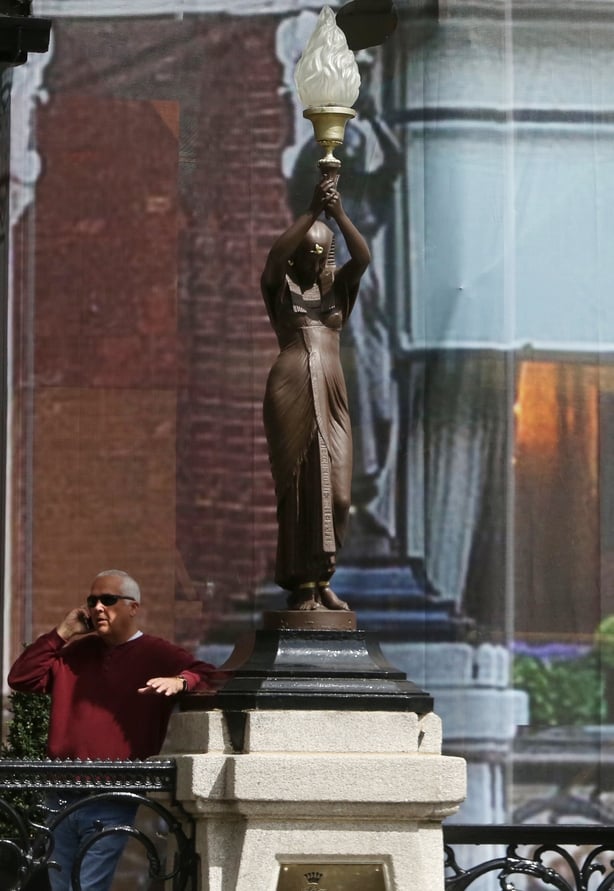 In its warning letter sent on 29 July, the Planning Enforcement Section of the city council only refers to the issue of the hotel being a protected structure and that the removal of the four statues would be an "unauthorised development".
The owners were told they can make submissions on the matter to the city council within four weeks of receiving the letter.
The city council also points out in the letter that it can issue an enforcement notice if the removal is considered to be unauthorised and that failure to comply could incur criminal penalties.