Anonymity should be granted to those accused of all sexual offences, not just rape, unless and until they are convicted, according to a new report published today.
The review of protections for vulnerable witnesses in sexual offence cases, chaired by law lecturer and barrister Tom O'Malley, also recommends that all victims of sexual offences should have the opportunity to receive free legal advice.
Mr O'Malley was asked to head a working group to review the legislation here, in the aftermath of the high-profile trial in Belfast in 2018 in which rugby players, Paddy Jackson and Stuart Olding were acquitted of rape.
The group's report says many of its recommendations can be given effect without the need for statutory change.
However, recommendations involving giving anonymity to those accused of sexual assault and excluding the public from such trials will need changes in legislation.
Mr O'Malley said the review was aimed at making sure victims of sexual crime have access to information and advice from the time the offence is committed, that they are kept informed of progress of the investigation and are treated with respect and dignity during the process.
We need your consent to load this rte-player contentWe use rte-player to manage extra content that can set cookies on your device and collect data about your activity. Please review their details and accept them to load the content.Manage Preferences
---
Read more: Information key in supporting sexual assault victims - Blackwell
---
The working group was set up amid public concern about publicity surrounding the 2018 trial in Belfast, in which rugby players Paddy Jackson and Stuart Olding were acquitted of rape.
The public in Northern Ireland are allowed to attend rape trials and the complainant in the case was named on social media.
Under the legislation in this jurisdiction, rape trials are not open to the public. Those accused of rape cannot be named until conviction and only then, if it would not lead to the victim also being identified.
Despite these differences in legislation between Northern Ireland and the Republic, the then Minister for Justice Charlie Flanagan asked the working group to review how vulnerable witnesses, including defendants, are treated in the investigation and prosecution of sexual offences.
The law in this area was updated in 2017, but Mr O'Malley says many key provisions, such as those relating to anonymity date back to the 1980s and 1990s.
He says victims are treated better in the criminal justice system than they were in the past and there is greater understanding of the difficulties they experience. But he says, more needs to be done to vindicate their rights and interests.
The working group says victims should retain their anonymity in all cases of sexual offences. And it says anonymity should be extended to those accused of sexual assault, who are not currently entitled to it.
At present those accused of sexual offences other than rape or aggravated sexual assault can be named after being charged. The working group says there does not appear to be any logical reason why accused people should be entitled to anonymity in a rape trial but not in a sexual assault trial.
It says consideration should also be given to giving anonymity to people charged with other sexual offences including child sexual exploitation offences and offences against people with mental illness and intellectual disability. It recommends the victims in the latter offences should also have anonymity which it says, does not seem to be provided for in legislation.
But the review says the case for restricting the publication of the names of people charged with what are called child pornography offences, is not particularly strong and would raise questions about how many other offences should be treated in a similar way.
The working group also recommends that the exclusion of the public from rape trials should be extended to other sexual offences. And it says legislation directing sentencing of rape cases to be carried out in public should be repealed as it could lead to identification of the victim.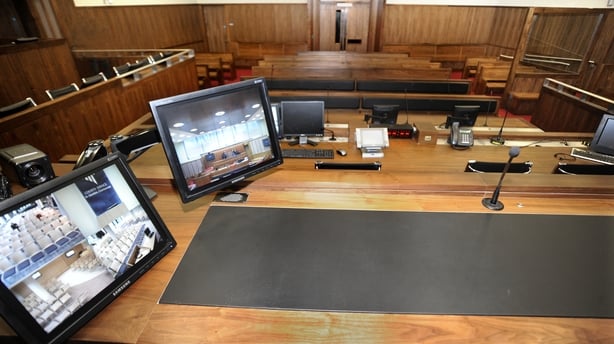 Education
The working group recommends that there should be a Government sponsored programme of public education to educate members of the public about the necessity and meaning of consent in relation to sexual activity.
Mr O'Malley says this is a not a "panacea" for the growing problem of sexual crime but a measure that might help to reduce the incidence.
It says there should also be a public awareness campaign about victims' rights. And it recommends that gardaí should be trained to deal professionally and sensitively with people who claim to be victims of sexual crime. Training already occurring should be regularly evaluated.
Information
Mr O'Malley says research has shown that what many crime victims want most is information about the progress of the investigation and any legal proceedings that follow.
The report recommends all victims of sexual crime should have the opportunity to receive free legal advice if they consider it helpful, regardless of their means, and regardless of whether or not a prosecution is being taken.
It says Government should establish a website containing comprehensive information for victims in relation to reporting, the trial process as well as the availability of legal advice and counselling.
The working group says An Garda Síochána should develop an app that will tell gardaí what information they should be giving to victims and allow them to send information to victims.
And it says all victims, across the country, should be entitled to have the kind of support provided on a voluntary basis at the Courts of Criminal Justice in Dublin.
It further recommends all judges presiding over trials for sexual offences and all lawyers appearing in such trials should have specialist training.
Legal representation
The working group also makes a number of recommendations about legal representation and legal advice for victims of sexual offences although it does not recommend separate legal representation for victims throughout a trial.
It says legislation to bring in preliminary trial hearings to deal with legal issues and reduce delays should be introduced as soon as possible.
At the moment, if a defendant's lawyers want to question a victim about their previous sexual experience, they must make an application to the judge. The victim can be separately legally represented during that application.
The report says this access to legal representation in these circumstances should extend to all sexual assault offences.
It also recommends that if the judge permits such questioning, the victim's separate legal representative should be allowed to remain in court while the questioning is under way.
And it recommends defendants should have to signal they intend to make applications for such questioning at a preliminary hearing to allow victims time to access legal aid and obtain appropriate legal representation.
The working group also recommends a code of practice should be established to govern collection and disclosure of a victim's digital material and electronic data such as text messages, social media and internet usage.
It says there should be periodic evaluation of this process and feedback should be sought from victims.