The board of a residential care home for older people in Cork is being asked by staff, local politicians and families of the 15 residents there to reverse its decision to close the facility.
There have also been calls for Mount Cara to be taken over by the Health Service Executive to prevent its closure.
Nora Murphy is one of the residents at Mount Cara, and she is also a mother, a grandmother and a great grandmother.
On 9 June, Ms Murphy celebrated her 100th birthday with her family at Mount Cara, a residential care home on the northside of Cork and her home for the past six years. 
Mount Cara is located on Redemption Road, near where Ms Murphy spent all her adult life in Fairhill.
Less than a month after those birthday celebrations, her family were told Mount Cara is closing and she had to find some place else to live. 
The family is now facing the prospect of finding a nursing home for her in Youghal, Midleton or Fermoy, and moving her out of Cork City for the first time in her life.
At her home at Glanmire in Cork, Ms Murphy's daughter Mary Lynch says she does not know what is going to happen and she does not know what to do."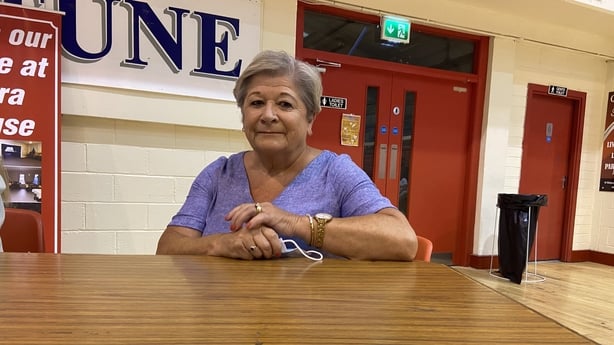 Ms Lynch said: "We are terrified; we are absolutely scared. "I can't bear the thought of my mother being scared and I know she will be. I know her too well; I know her for 64 years of my life. 
"I know she's going to be terrified. If I'm going to put her into a new home, she's absolutely going to be terrified and I can't even stress how this is going to affect her. I just know it is."
A campaign has begun in Cork, appealing to the board of Mount Cara to reverse its decision or for the HSE to take over the running of the home.
A number of public meetings have already taken place. A vigil outside Mount Cara next Wednesday at 7pm. 
The facility currently has 15 residents and capacity for another ten.
The campaign is being backed by staff, by local politicians and by the families of residents at Mount Cara.
One of those involved in the campaign is Sinn Féin TD for Cork North Central, Thomas Gould.
He is supporting calls for the board of Mount Cara to reverse its decision, or for the HSE to take over the running of the facility.
Mr Gould said: "We put a plan to the HSE and to the Minister for Health and the Taoiseach."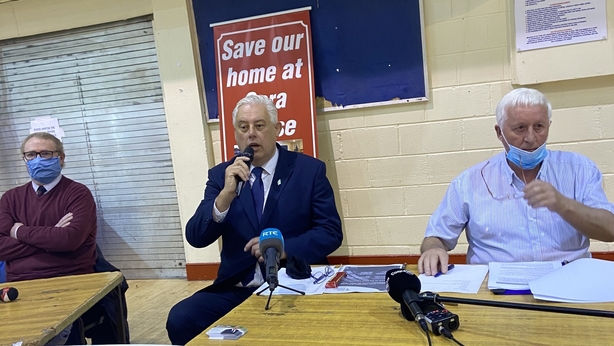 "I am hoping that the Taoiseach, being a Corkman, will step in and he will say that this is a vital facility and needs to be kept open.
"It just doesn't make sense why the HSE would allow 25 beds (to close) at a time when we really need them in a residential care centre that is Covid-free."
In a statement, the board of Mount Cara blamed the closure on the new challenges posed by Covid-19. 
The board did not respond to a request from RTÉ News to put a spokesperson forward for an interview.
The Mount Cara statement said: "As a Board we have taken the hard decision to begin the process of winding down Mount Cara in a planned format. 
All staff have been fully briefed of the situation.  We have also been in contact with all residents' families and will continue to keep them informed as timelines are finalised.
"The new challenges posed by Covid-19, along with the reduction in occupancy have led to this decision. Mount Cara Is a residential facility for older people and, although it complies with nursing home standards, it is not covered by the Fair Deal Scheme for residents."
Mount Cara says increased provision of sheltered housing, Home Care packages and home help supports have also impacted on the demand for its services. 
It says it is in discussion with the HSE about the future placements of residents, and is committed to working with stakeholders over the coming months.
The HSE said the building is unsuitable for the type of residential care required in the future, and it is not possible to take it over.
A HSE spokeswoman said: "The independent board of management which has responsibility for Mount Cara has informed us that it intends to wind down the facility.
"Our role is to help residents look at their options for future living arrangements. In particular, we will be working with the residents, the Board of Mount Cara, local authorities and voluntary groups to explore alternative arrangements and services.
"Mount Cara have told us that they will continue to keep residents and the staff informed, and that they will also keep in contact with the families and loved ones of residents.
"It is not possible for the HSE/CKCH (Cork-Kerry Community Healthcare) to take over Mount Cara in its entirety as we understand that the building is not suitable for the type and level of residential care which is required into the future.