The European Commission has rejected applications from six Polish towns to take part in a subsidised twinning programme because of their official attitude to the LGBT community.
"EU values and fundamental rights must be respected by member states and state authorities," said Helena Dalli, EU Commissioner for Equality.
"This is why six town twinning applications involving Polish authorities that adopted 'LGBTI free zones' or 'family rights' resolutions were rejected," she said.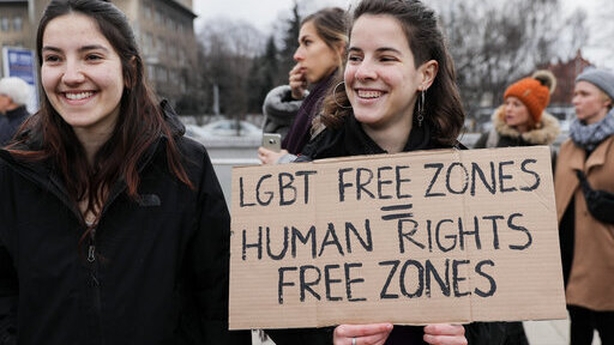 The six municipalities had applied for grants of between €5,000 and €25,000 from an EU programme to encourage cultural partnerships between twin towns in different member states.
A list of 127 successful towns was published yesterday and eight Polish towns were among those chosen for the modest grants, but at least six more were not.
According to a commission spokesman, the EU's Education, Audiovisual and Culture Executive Agency (EACEA) had written to some of the towns seeking clarification over their stance on LGBT rights.
Some Polish regions have declared themselves "LGBT ideology-free zones" or adopted "family rights" declarations that Brussels regards as discriminatory and the European Parliament has condemned.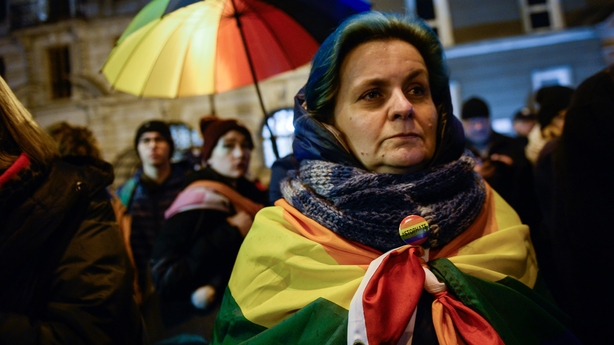 "The call for proposals for the twinning programme stipulates that it must be accessible to all European citizens without any form of discrimination on the basis of gender, ethnic origin, religion or belief, disability, age or sexual orientation," the spokesman said.
Six cases "were rejected because the reply given by the project's legal representative did not give the evaluation committee sufficient assurance that the project would be in line" with the programme's objectives, "in particular equal access and non-discrimination".