Taoiseach Micheál Martin has said people receiving the Pandemic Unemployment Payment (PUP) should seek work.
"People should seek work and many are, hence the numbers have been coming down steadily over the past number of months," he told a press briefing.
He was asked if there are double standards by making PUP recipients seek work while giving three super junior ministers in Government a €16,000 payment.
Mr Martin said the Cabinet, from the Taoiseach down to super junior ministers, have agreed to "a 10% cut" in salary. The Taoiseach said this decision was made by Cabinet today.
Earlier today, the Minister for Employment Affairs and Social Protection also said PUP recipients should be actively seeking work if their job has been lost permanently.
Heather Humphreys told RTÉ's News at One in the case of some sectors, like in hospitality, where a person's job is temporarily paused due to Covid-19 restrictions, the Government is not expecting such people to be looking for another job.
She was speaking after the Department of Social Protection confirmed that 104 people have had their Pandemic Unemployment Payment stopped as a result of checks carried out at airports.
Minister Humphreys reiterated that the public health advice is not to travel abroad except for essential reasons.
She said anyone who is in receipt of the PUP, and who is found to be travelling for essential reasons will continue to receive the payment.
The Government is "not trying to pick on anyone here", Minister Humphreys said as she highlighted that public servants, and anyone employed in the private sector, who choose to travel abroad will not be paid for the two-week period of restricted movements when they return home.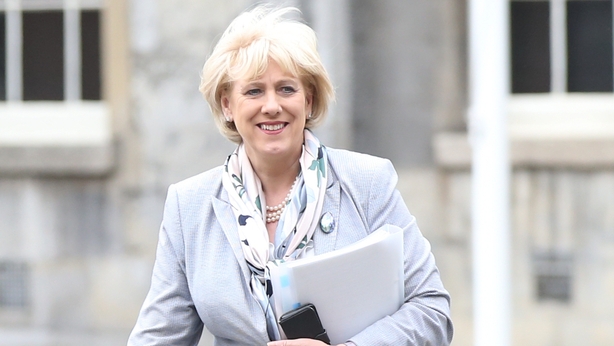 She said, "under normal circumstances" there is flexibility under social welfare legislation whereby someone in receipt of jobseeker's allowance can travel abroad for two weeks, without affecting their payment, but she said "this is not normal circumstances".
"We are trying to protect lives so will temporarily suspend the flexibility that they can continue to receive their unemployment payment while abroad."
But Fianna Fáil TD Willie O'Dea has said that the Government is "singling out" a cohort of people by stopping their Pandemic Unemployment Payment as a result of checks carried out at airports.
Speaking on RTÉ's Today with Sarah McInerney, Mr O'Dea said it "was not right and proper that one category of people who don't take the Government's advice should be singled out for punishment".
He said he was unaware that the Government was going to proceed with this measure.
Mr O'Dea said: "Nobody should disobey the Government advice but why should one category be penalised for it when others are getting away scot-free."
He said he would be raising the issue with the Minister for Social Protection and he will be asking the Government to "withdraw this campaign".
Speaking on the same programme, Sinn Féin spokesperson on employment Louise O'Reilly described Mr O'Dea's comments on this issue as "comedy gold".
She said Mr O'Dea "coming on radio, setting himself up in Opposition to his Government is somewhat farcical".
Ms O'Reilly said she would be writing to the Data Protection Commissioner to seek her views on any potential data protection issues to this measure taken by the Government, which she said has so far not been subject to public scrutiny.
She said people on social welfare are "being victimised".
Minister for Further and Higher Education Simon Harris said he is not familiar with the social welfare code, but it is his understanding that to receive certain payments you must be residing in the country.
He said: "We can't say it enough. I don't want to see anyone in an airport going on holiday this year."
---
Read More:
104 Pandemic Unemployment Payments stopped after airport checks, Dept confirms
Numbers on Pandemic Unemployment Payment drop by more than half from May peak
---
The Executive Director of the Irish Council for Civil Liberties said that a recent amendment to a bill that limits the travel of those claiming the Pandemic Unemployment Payment has raised a lot of very serious questions for the Department of Social Protection and the Government.
Speaking on RTÉ's Morning Ireland, Liam Herrick said there were questions about the lawfulness of this measure.
He said for a minister to introduce a statutory instrument of this type, it must be proven to be within the principles of a primary piece of legislation, but there is no primary legislation about the travel advice.
Mr Herrick said that it has changed the definition of what is an allowable holiday, adding that social welfare payment recipients are allowed to take holidays, without interruption to payments.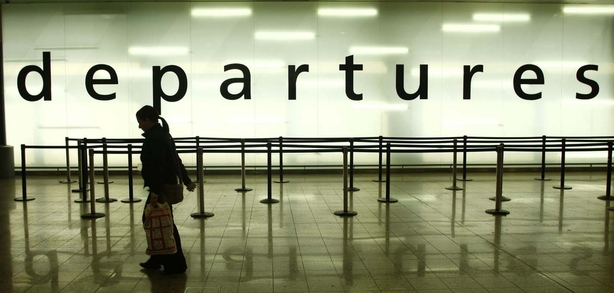 This issue is not about fraud, he said, we are talking about people who have gone on holiday, even though they are allowed to do so.
He said that there is no way that members of the public could reasonably have known about the changes to the rules.
Mr Herrick added that the State has decided not to restrict travel in and out of the country but, at the same time, has decided to introduce a restriction only on the people who are dependent on social protection.
Meanwhile, there has been a further reduction in the numbers receiving the Pandemic Unemployment Payment.
According to the latest figures from the Department of Social Protection, the numbers in receipt of the support dropped by 26,900 over the last week to 286,900.
At the peak of the crisis, 598,000 people were in receipt of the payment. That represents a decline of 52% since 5 May.
In the past seven days, 19,200 people have closed their claim for a Pandemic Unemployment Payment.
The department says some 8,800 people will be receiving their final payment tomorrow.