Third-level students are calling for detailed timetables to allow them make informed decisions on whether or not they need to secure rented accomodation for the upcoming academic year.
Universities have provided start dates for students, academic planning is continuing and each facility is scheduling for a blended or hybrid learning approach in line with Covid-19 restrictions.
But students say they are in limbo and need to know how much time they will actually be spending on campus when they return, before paying out for accommodation.
Speaking to RTÉ's This Week students from NUI Galway and University College Dublin expressed their concerns.
Students from NUI Galway said they do not know what to expect for the new term in September.
Many are reluctant to commit to renting accommodation as they do not know if the majority of their learning will be done remotely. 
President of NUI Galway Students' Union Pádraic Toomey is concerned that the University is encouraging students to get accommodation without telling them how much they're going to be on campus.
"We're very worried that in the future we're going to have students turn around and say 'I'm only here for a day and you told me to get accommodation'.
"It's never been our role to advise when we don't have the knowledge to know if its actually right", he said.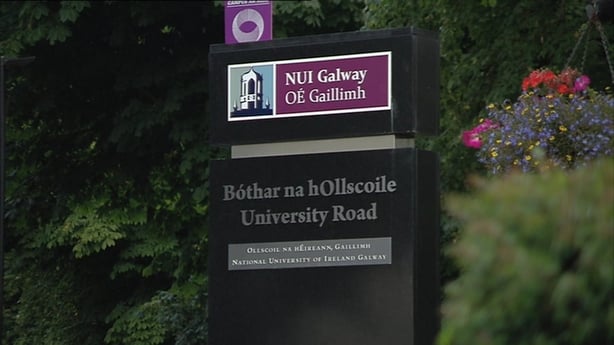 Mr Toomey said it is very worrying for a lot of students: "We have gotten so many emails, even parents are calling us, they're just as worried, because accommodation as we know is ridiculously expensive in Ireland."
NUI Galway Students' Union is also calling for repeat exam fees to be scrapped. At €295 per exam, they say it is the highest in the country.
The university said the fee is to cover all the costs associated with the exams in a more challenging context this year and ensure it is not cross subsidised by other students or resources. It also said those in most need of financial support can apply for a fee waiver. 
Mr Toomey is calling for compassion for the university to ensure all students get through to next year.
"It's just another burden that students cannot deal with. We wanted to oppose the fee on any year because it's so high and just causes distress for students.
"I know the college is saying there is financial supports. But if you're telling students to apply for a hardship fund, everyone is having hardship. We're living in a pandemic and that's  not good enough. We need to make sure no student is left behind. Everyone is struggling", he said.
Mr Toomey said more students at NUI Galway are financially vulnerable more than other places and they already have double the amount of student assistance fund applications than any other university.
"The amount of emails that I get about, 'I don't have access to internet' or a family of eight and one desk between them and one computer, and then they're meant to study but also, you know, actually do their exam, and the stress.
"Some of these students would be doing their repeat exam, just because their internet cut out and that's when they failed. I know it's very hard to prove that, but sometimes that is the case and they're doing the repeat now.
"But the university needs to waive the fee and make sure that there's no penalty just because it was a brand new circumstance", he said.
NUI Galway said it is encouraging students to be in Galway from September, to be available for on campus learning and experiences, given the Covid-19 restrictions. 
It said all programmes will be a hybrid of online and on-campus classes. 
Due to the evolving public health guidance, the university says it will make semester one timetables available to students by the end of August to avoid continuously revising timetables over the summer. 
But students from the university want more detail and more clarity sooner. 
Conor Brumell, a final year Journalism and Irish student from Co Offaly, believes the end of August is too late to be receiving his timetable.
"We're supposed to be starting at the end of September, I think, usually students would be working during summer, and they'll get accommodation. And there's kind of this mad rush near the end of August for first years.
"Obviously with first years they don't know if they're coming back yet, or what the story is with the Leaving Cert results. I think for the rest of the student population, for people like myself, I think final year is the most important year.
"We need to be on campus and talk to our lecturers, knowing what we're going to be doing, how to get materials.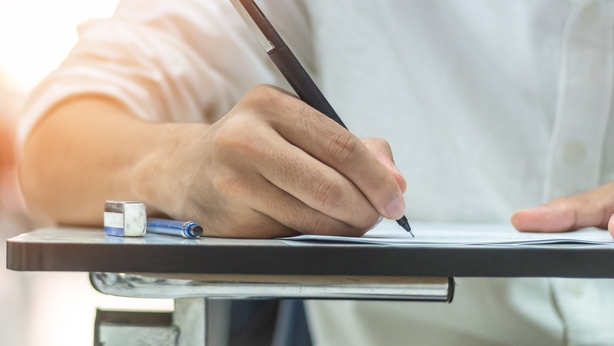 "We don't know if the library is going to be open, we don't know if we'll have places to study, or if we're going to be at home and if you're in student accommodation is the Wi-Fi going to be good enough? We need to know all of these things first and foremost," said Mr Brumell.
"Then people from rural Ireland, you know people from Donegal, it's not fair on them to be travelling up and down for maybe one lecture or two lectures a week. It's difficult to say but I think NUI Galway need to tell us sooner rather than later, just so we can be prepared," he added.
Ciara Murphy from Mayo is studying for his Masters in Human Resources Management, he also wants more specific details. 
"We haven't really heard that much about whether we're going to be on campus, like I've been speaking to a couple of the lecturers, and they've said that a majority of it is going to be online. So it'll just be pretty much me doing my masters in my bedroom, which is a bit weird," she said.
Ms Murphy said she knows people who are paying around €465 a month for a room in a house and it's a big financial burden.
"My brother is going into second year, and like, we still don't know what we're gonna do, like he's not really sure what he's going to do accommodation-wise.
"Because it might only be one week in the month. And is it really feasible to be expecting students to be paying market rate for a house they're only going to be in once a month", she said.
Criodán Ó Murchú from Mullingar is due to start his Masters in Education in September. 
He worked and saved during his first three years of college so he could study without financial concerns during his final year last year. It meant he was not eligible for the Covid-19 payment.
He is now rethinking his plans for the year ahead and believes there is too much uncertainty over how much time he would have on campus or on work placement. 
"I think definitely it's put a damper on the whole going back to college experience you know its each year it's an exciting time to go back, see your friends, things like that. For me it's actually kind of pushed me on to think about deferring and take the year out. And just, you know, I've re-evaluated what's kind of important to me. 
"And I think, realising that I have to save up for a Master's, it's an expensive Masters in Education so I'm looking at 18 grand  for the two year course. So it makes more sense to me nearly to take a step back and relax for a moment and just save while I can."
"I don't think the college has been very accommodating and the college hasn't been great at explaining how those things are going to work.
"Sticking to my own example, I don't understand how I'm going to be able to go to classrooms and do workplace experience, you know, get experience in the workplace, in a safe environment. If I was a teacher, personally I wouldn't be going back because I don't think the safety precautions are in place at the moment for myself or for the children that will be in schools. I think it's inappropriate," he said.
An International Medicine student from UCD expressed her concerns about her upcoming hospital rotations.
Like Mr O'Mhurchu's concerns about work placement, she does not know what provisions are in place to protect students, health workers or patients. 
She said the communication from the University is that it will not be possible to complete her programme from her home country. Her home country is advising its international students not to travel.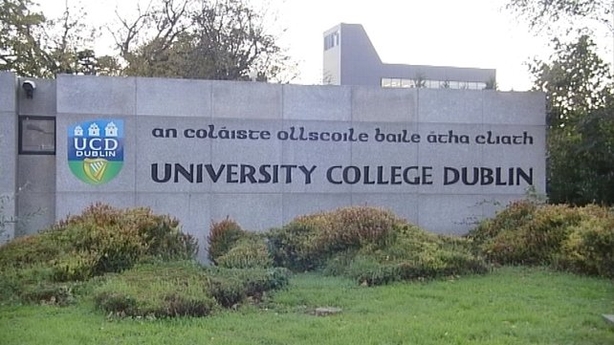 Earlier this month UCD outlined its blended learning approach based on one metre social distancing. 
It looked at between 40% to 60% face-to-face teaching for undergraduates, rising to between 75% to 100 % for graduate students. The rest will be delivered online. 
UCD's Students Union expressed concerns about overpromising by the university at the time. 
On Wednesday, Minister for Further and Higher Education Simon Harris announced that there will be two metre social distancing at third level.
Now the students' union wants updated information to ensure students do not make financial commitments such as renting accommodation if the majority of their course will be done online.
UCD Students' Union President Conor Anderson is seeking clearer details on timetables and schedules for the upcoming college year.
"In terms of the roadmap, in terms of the delay in CAO offers, I believe we're going to be looking at a fully online fall trimester. And my concern is that students are going to have very different expectations, they're going to have made financial decisions based on those expectations, they're going to make severe, and very expensive financial decisions based on those expectations."
"Then when they arrive and find out that actually, you know it's not 40%, it's not 20%, it's zero per cent of in person class time, particularly if you're an undergrad, there's going to be a lot of student anger and frustration", he said.