An Irish whiskey bonder in Co Clare has found a novel way to navigate the crisis in the drinks industry by delivering its first crowdsourced blend.
JJ Corry Irish Whiskey has produced 430 bottles of "The Lock In" following an online appeal for consumers to be involved in the production process.
"It is a blend that's really come about due to Covid-19 and the global lockdown. Covid meant that our entire business plan for 2020 had to be ripped up and thrown out. We lost orders and lost customers, as they were all closing down. So we had to engage directly with our consumers and this seemed like a logical way to do it," said founder Louise McGuane.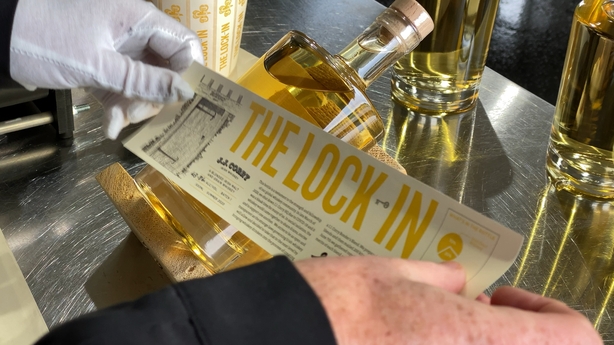 The company sent 200 whiskey enthusiasts samples of three proposed blends.
They voted for their favourite and were also consulted on the label design.
"Given that everyone was at home during the lockdown, we all got together online one evening and discussed the blends. We brought our blending process into their living rooms. Bringing people from outside the business to create a whiskey is quite risky. But at the end of the day, you have to listen to your consumers and take their opinions on board. In the end, this was very much a collaboration between us and folks who love JJ Corry whiskey," Ms McGuane explained.
As a whiskey bonder, she does not distill the spirit herself but sources it from other distilleries and matures it in a purpose-built rackhouse on the family farm in Cooraclare.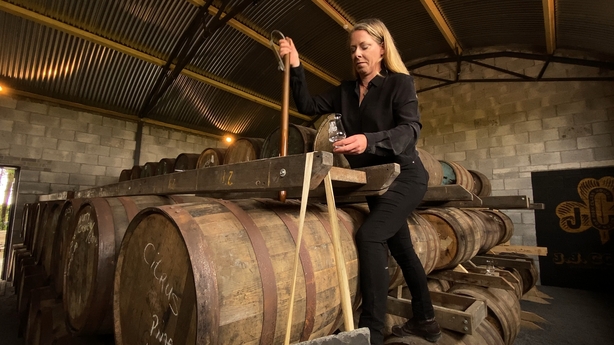 "There was a time in the late 19th century when every town in Ireland had its own whisker bonder producing their own particular flavour of whiskey. They would have made very small-scale, bespoke blends for local households. They would have brought in the housekeeper and folks that were involved in the house and created a blend that was very unique to that particular customer. We've done the same thing, it's just that we've done it in a very 2020 way."
Described as "a whiskey of our times, for our times", "JJ Corry The Lock In" will be available to buy online early next month.
The company says that those who helped to crowdsource the whiskey "will have first dibs" on purchasing it.
"Crowdsourcing a new whiskey was not something we had done before. But based on all the engagement this time, it is something that we would do again," said Ms McGuane.