During the height of the Covid-19 lockdown, half of those aged between 18 and 24 were unemployed.
Nearly a third of people aged between 25 and 34 were also out of work and dependent on the state.
While the country slowly reopens, millennials and generation Z are still bearing the brunt of the economic fallout.
They are also the generation coping with high rents and precarious work, and according to CSO statistics, are far less likely to own their own home when compared to their parent's generation.
A wealth divide between young and old was growing long before Covid-19 arrived.
"If you look at the milestones in life, settling down, maybe buying your own place, starting a family... my generation achieved most of those milestones by the time we were 30.
"My children's generation will not achieve those milestones not only by the time they're 40 but maybe later", economist David McWilliams asserts.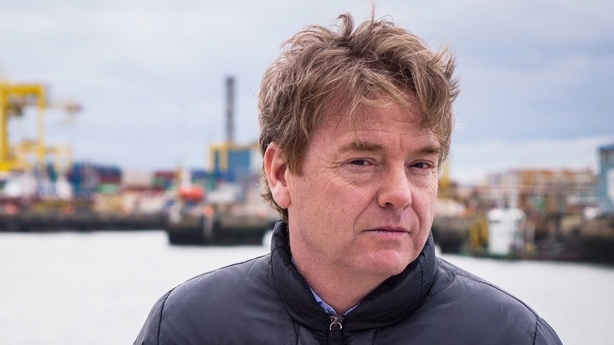 The Economic and Social Research Institute's Dr Barra Roantree specialises in income inequality. He points out that the wealth gap existed and was growing long before Covid-19 was even first detected.
He said: "Young adults, those around the age of 30 have gone from about 70% owning their own home [in 1991] to about 30%."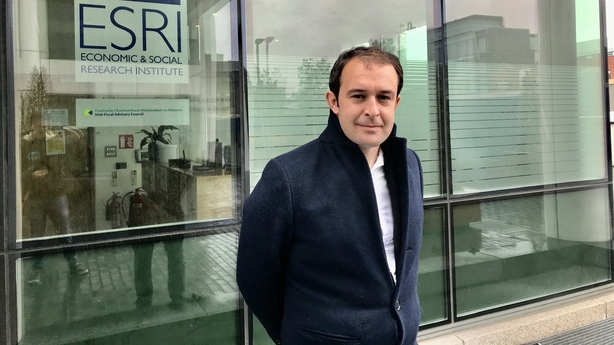 Both economists agree that Ireland's housing crisis prevented many young people from joining the property ladder and achieving a 'stake in society'.
Dr Roantree also points out that the current recession is the second financial crisis the millennial generation has had to cope with in their working lives.
David McWilliams points to US research on the generational wealth divide, believing that Ireland could be broadly in line with the findings.
"If you look at the share of national wealth [in the US] that they had when they were 35, which is important because that's when you should actually have at least a stake in society, the baby boomers when they were 35 owned 27% of American wealth.
"My generation owns 12%. So you can see the share is falling. And the millennials, the generation coming behind me, now only own 3% of American wealth when they're 35."
---
Read: Latest coronavirus stories
---
Nearly ten years climbing the ladder in the food industry in Dublin, 28-year-old Beckie Moore and her boyfriend felt the time was ripe to start saving for a mortgage.
They had started, but then Covid-19 struck. Beckie was made redundant. "I'm living back home with my partner in Wexford in his parents home."
Her partner was able to work remotely, so they are back in their home county, unsure when they will be able to return to life in the capital. 
Does she think that there's a generational wealth divide?
 "If you talk to older people, they find it hard to understand that you don't have a mortgage or we're not like, you know, getting married. Yet it's just not financially really an option" she replies. 
Dr Amie Lajoi is a senior researcher at TASC, the think tank for action on social change. At 32 years of age she is also a so-called 'millennial'.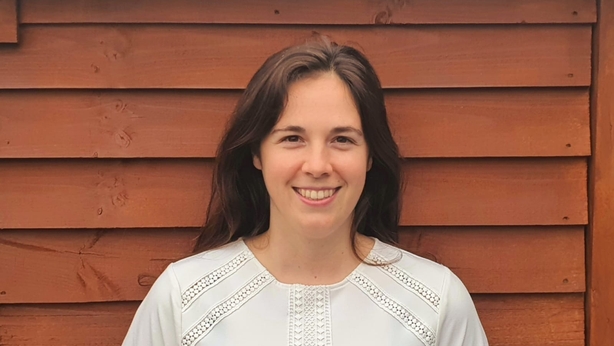 Dr Lajoi recently interviewed people of a similar age as part of research called 'Stories of the Pandemic". They spoke of how the lockdown has impacted them financially and how they feel about the future.
She said: "There's an overwhelming sense for this generation of precarity in their work. So people aren't expecting to be in jobs for a long period of time because long-term contracts just aren't there.
"We have a whole slew of workers that are on temporary contracts or hourly contracts. Some don't have contracts at all".
Dr Lojoi believes that young people's uncertainty about the future comes from both an uncertain jobs market coupled with low pay.
"Ireland actually relies quite heavily on low paid workers. I would say [therefore] that it's both things, it's precariousness of work, as well as, a low pay environment" Dr Lajoi explains.